What is Art.Work.Space.?
Art.Work.Space. is a branch of our LOOK! Youth Art Series; both a physical space (across the hall from the gallery!) for creativity as well as an expansion of our efforts to create accessible and free art opportunities for local youth & the whole community.
Art: creating art accessibility and celebrating the creative community
Work: compensating artists and empowering the next generation of future creatives
Space: sharing a welcoming space to explore interests with openness
ACG hosts monthly youth art workshops (coined Art.Work.Space.) in partnership with The RED Bookshelf and Honest Weight Food Co-op. The programs are led by local artist mentors on the 2nd Saturday of each month throughout the year. The themes of the workshops will depend on what the youth want and the medium(s) of each artist. We will have workshops in writing, mural painting, screen printing, comic book making, collaging, clothing design, graphic design, watercolor painting, music, poetry, literacy, and more!
Register for the next workshop HERE!
THANK YOU! Albany Center Gallery is so grateful for all of the support given so we can give our creative youth more resources to express themselves in healthy, proactive, and artful ways. ACG works to create a safe and creative space for the youth in our community to use at no cost to them. The physical Art.Work.Space. showcases the youth's artwork, hosts additional community programming and celebrations, and is utilized as a creative workspace. It is a vibrant, colorful environment for artmaking, art-sharing, and dialogue about art!
Special shout out to The Carl E. Touhey Foundation, Bank of America, NYS Legislature (& Assemblywoman Pat Fahy), and numerous generous donor individuals and small businesses for making this workshop (and future ones!) possible.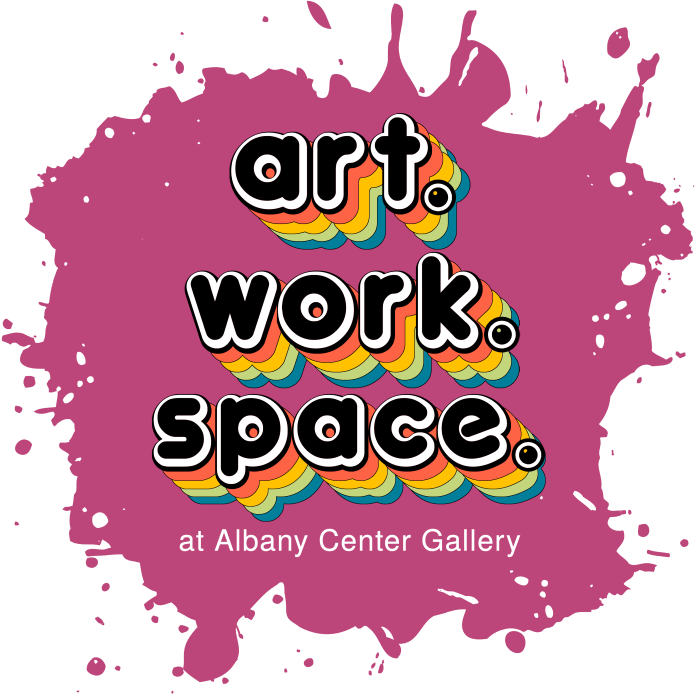 The Art.Work.Space. Workshops that we have hosted so far!
---
February 11, 2023 Workshop with Aaron Moore
This workshop focused on acting, monologuing, performance, and reading from scripts. The youth participated in exercises in those areas to practice and become more comfortable with the art of performance, acting in a play, and even audition skills! The kids also received some written materials and an acting book to bring home. 📚

Attending youth learned so much about acting and performance with the skilled and experienced Aaron! 🎭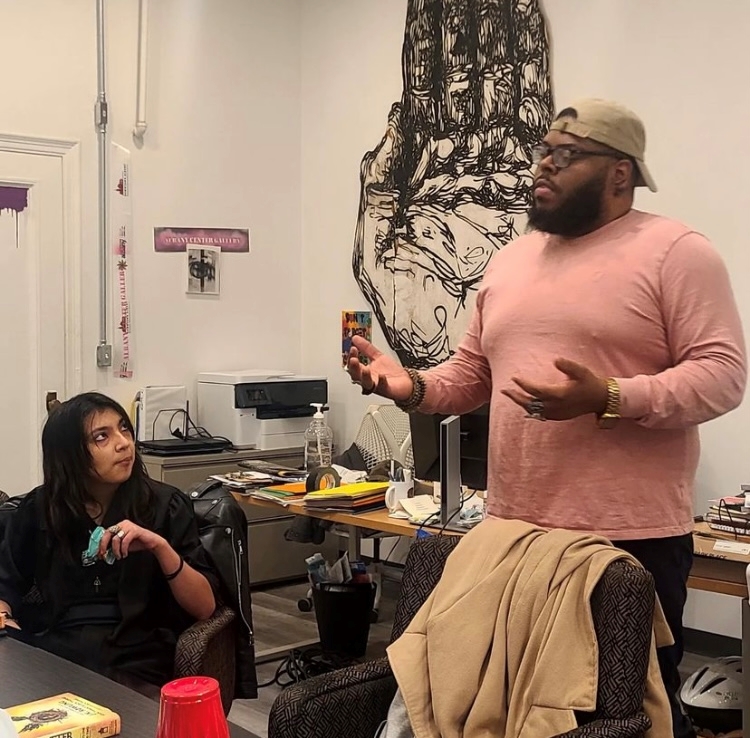 October 8, 2022 Workshop with Marcus Kwame Anderson
This was the second session to Marcus' two-part workshop! The youth learned the basic elements of cartooning like panels, word balloons, composition, sequential storytelling, and more by looking at some examples of Marcus' awesome artwork! They then used those skills to work on story telling through their drawn comic panels.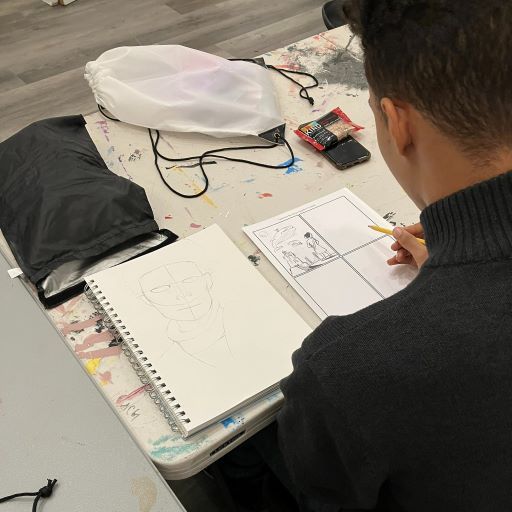 September 10, 2022 Workshop with Marcus Kwame Anderson
Illustrator, cartoonist, and fine artist, Marcus Kwame Anderson guided the youth through brainstorming and creating a comic strip. They completed exercises, including multiple gesture drawings and quick sketches to prepare them for the larger project. The youth left the workshop with plenty of goodies and their own 3-panel comic.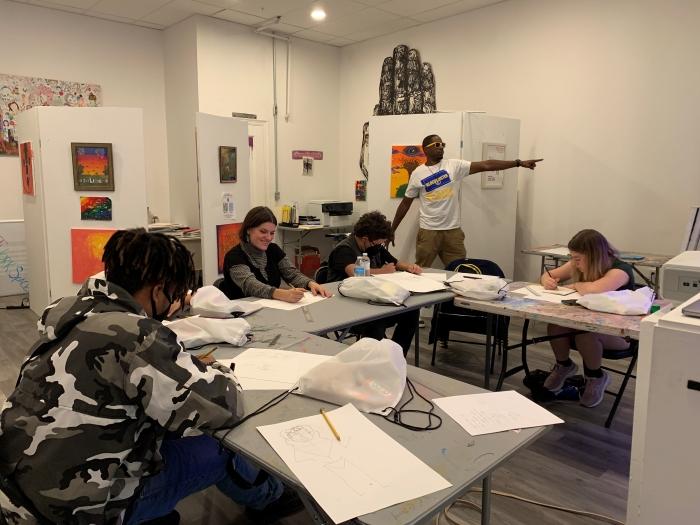 August 13, 2022 Workshop with Meg Jala
From Artist Mentor Meg: "Everything and anything can be art. Nature gives us inspiration for creativity through sights, shapes, colors, sounds, seasons, movements cycles and stories. We will spend time in nature learning about the natural world around us and collecting found natural items and discovering visuals that we may want to use." 
The youth learned how to create art thoughtfully and positively with found nature!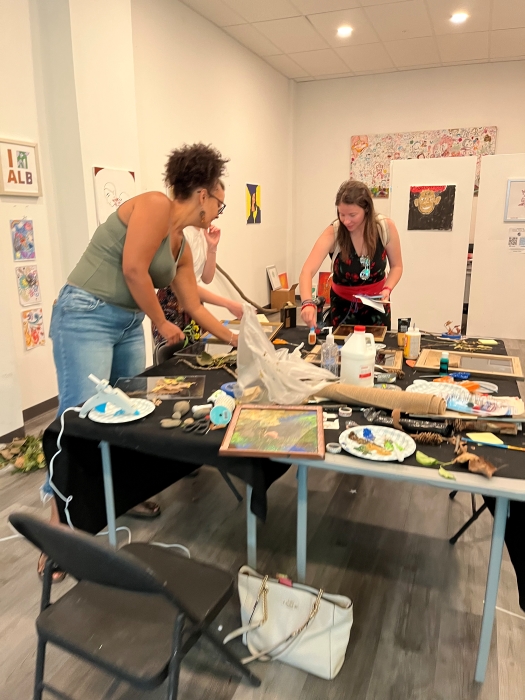 July 9, 2022 Workshop with Jason Medicine Eagle Martinez
Educator, international contemporary artist, and indigenous storyteller Jason Medicine Eagle Martinez taught students how to create spirit dolls! He showed participants how to intent-fully make medicinal protective spirit dolls based on the kachina craft and culture of the southwest pueblo tribes of the United States. These dolls are fully painted and adorned standing figures made of wood.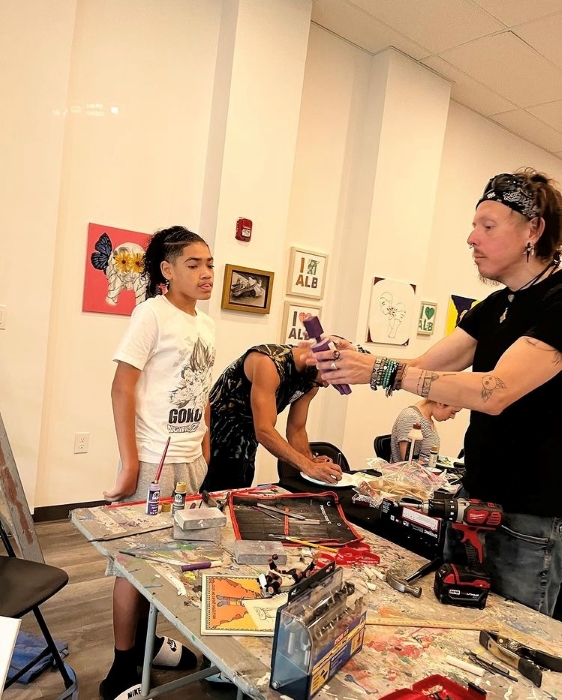 June 11, 2022 Workshop with 5ifth Place (Drew)
Drew taught students the process of screen printing. Instead of printing on clothes, the students printed on special canvas paper. The youth used both hand drawn and printed methods to achieve a final product is displayed in the Art.Work.Space. gallery! Youth participants were able to leave the workshop with a thorough understanding of how screen printing works, the complexities and patience it requires, and a piece of art with their own design to cherish.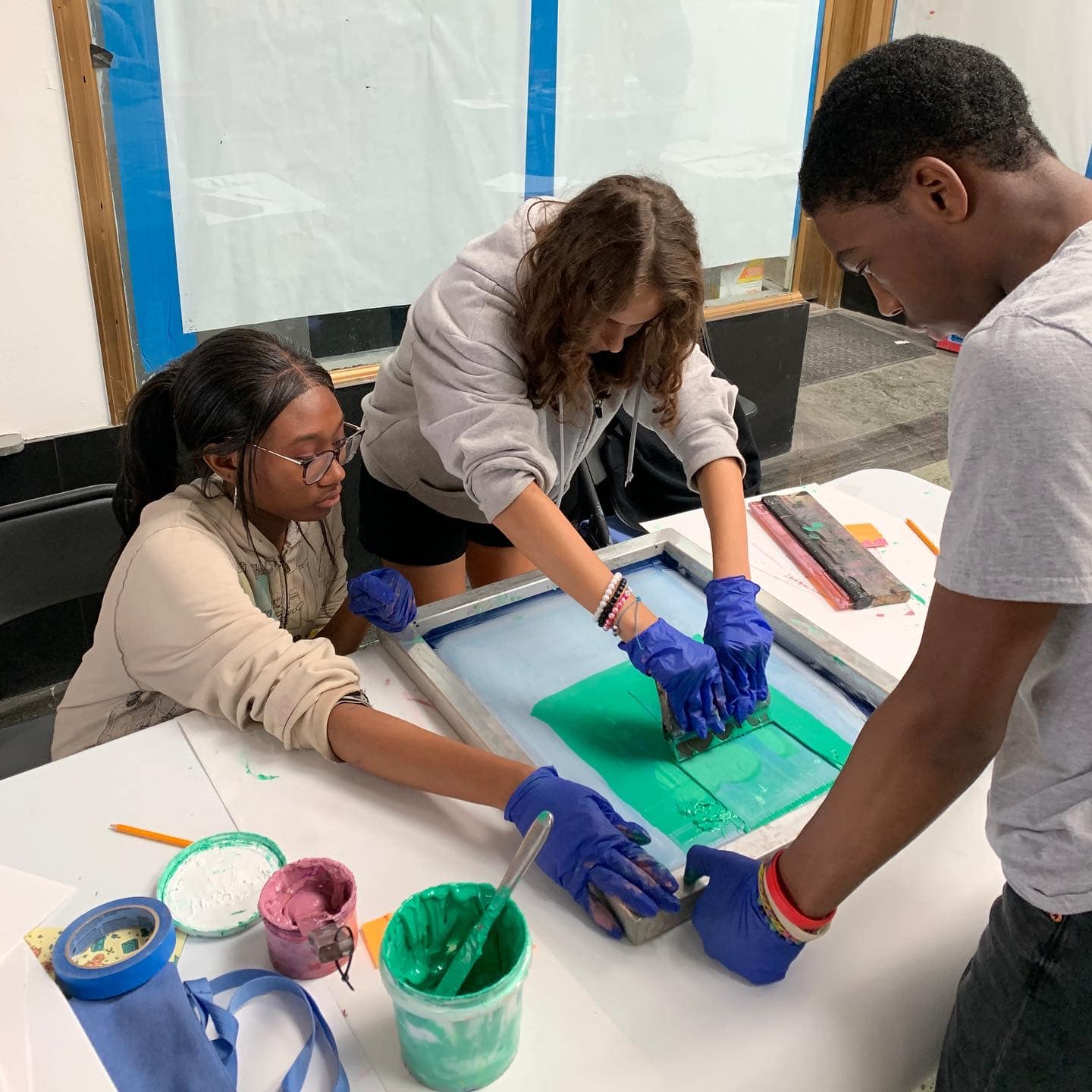 The monthly youth art workshops are in full swing and we are looking to restock the art supplies for the youth to use and take home, to set up the new space, and ensure that the artists have the materials they need to teach.
If you are interested in supporting this effort, explore and purchase items from our amazon registry at the button below.