October 8 Art.Work.Space. Workshop with Marcus Kwame Anderson
Tags: Gallery News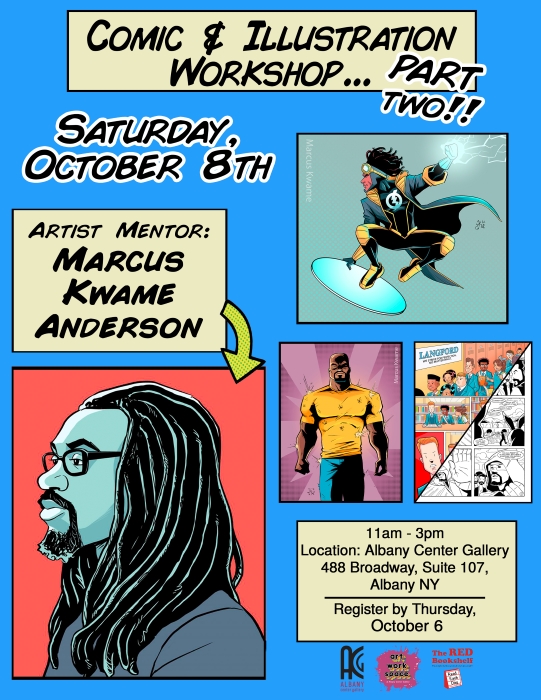 ---
The most recent Art.Work.Space. Youth Workshop was held on October 8. 2022 with Marcus Kwame Anderson, which focused on Comic and Illustration!
To view more photos from the day, click here!
The youth learned the basic elements of cartooning like panels, word balloons, composition, sequential storytelling, and more by looking at some examples of Marcus' awesome artwork! They then used those skills to work on story telling through their drawn comic panels. Marcus worked with the kids as they applied a certain story approach to their own ideas as they developed the short comics!
Art.Work.Space. Workshops will be going on a hiatus through the end of the year as we head into a busy Through the Decades Gala & Annual Members' Show season but will return in 2023. Stay tuned for updates! We are so excited for what's to come.
: Honest Weight Food Coop
: The RED Bookshelf Albany
Special shout out to The Carl E. Touhey Foundation, Bank of America, NYS Legislature (& Assemblywoman Pat Fahy), and numerous generous donor individuals and small businesses for making this workshop (and future ones!) possible.