Details
488 Broadway, Albany, NY 12207
518.462.4775
director@albanycentergallery.org
Parking Map for Downtown Albany around ACG
When planning a visit to Albany Center Gallery, people often ask about parking, so we compiled a few parking resources for your convenience.
As you can see on the map below, there is ample meter parking on the streets around ACG. These metered parking spaces have various price points, and are free on nights and weekends.
There are three parking garages within walking distance of the gallery. All are free on nights and weekends:
   - Riverfront Garage accessed via Columbia Street
   - Quackenbush Garage (labeled as Albany Parking Authority) on Broadway
   - Parking garage on Pine Street 
You can also get to ACG using public transportation; bus stops are marked in blue on the map below.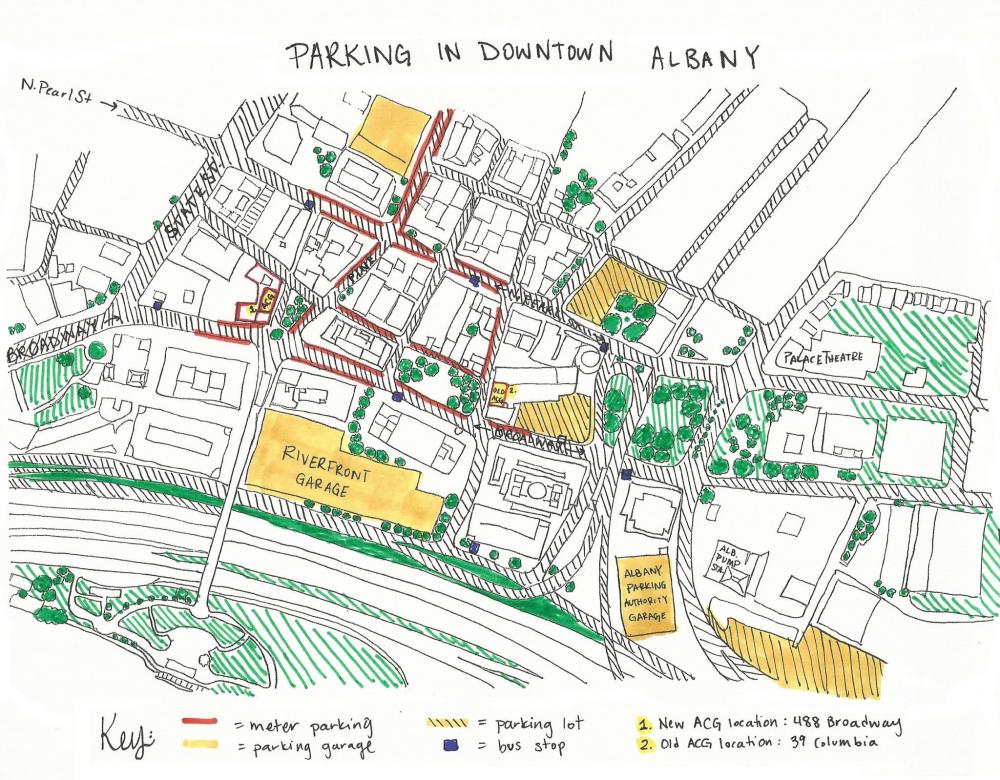 Additional parking information can be found on the Downtown BID website.