Albany Center Gallery seeks to uplift our community with educational, thought-provoking, or inspirational works of public art. ACG's community art combines community development and locally-based art, in a way that is accessible to all. Art in the community encourages creativity and empowerment, and creates positive change while inspiring the public. 
#CapitalWalls
Capital Walls is a public art endeavor in partnership between Albany Center Gallery, Albany Barn, and Albany Parking Authority. We seek to inspire our community with uplifting, educational, or thought-provoking works of public art.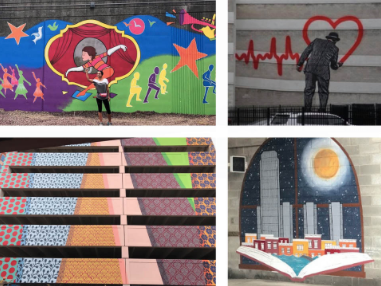 Call for Muralists 
We are continually looking for a diverse range of talented and passionate artists for mural painting and teaching opportunities in and around the Capital Region. If you are interested in designing and completing public art projects, or if you are an artist that would like to assist in bringing these murals to life, please submit to our open call for muralists.
Call for Walls
To continue sponsoring more #CapitalWalls mural projects, ACG is looking for new locations to paint public murals. Do you know a local wall that would be the perfect spot for a work of public art? Click the button to propose a wall or public space to be the next setting for a #CapitalWalls project.
Moveable Murals
With the Moveable Murals project, ACG seeks to create intriguing works of art that are capable of moving to new locations to enrich public spaces and community events.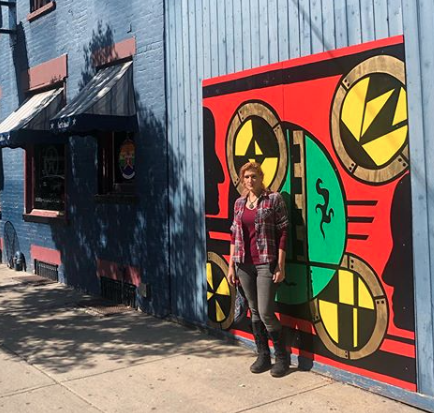 Youth Art Programs
ACG has been at the forefront of integrating youth arts in its community work, providing access to contemporary art and educational opportunities for inner-city youth, hosting field trips and giving lectures, exhibiting young artists.
It also reminds the community of the importance of art for all age groups, demonstrating the significant support art has and its impact on the culture and youth of the Capital Region.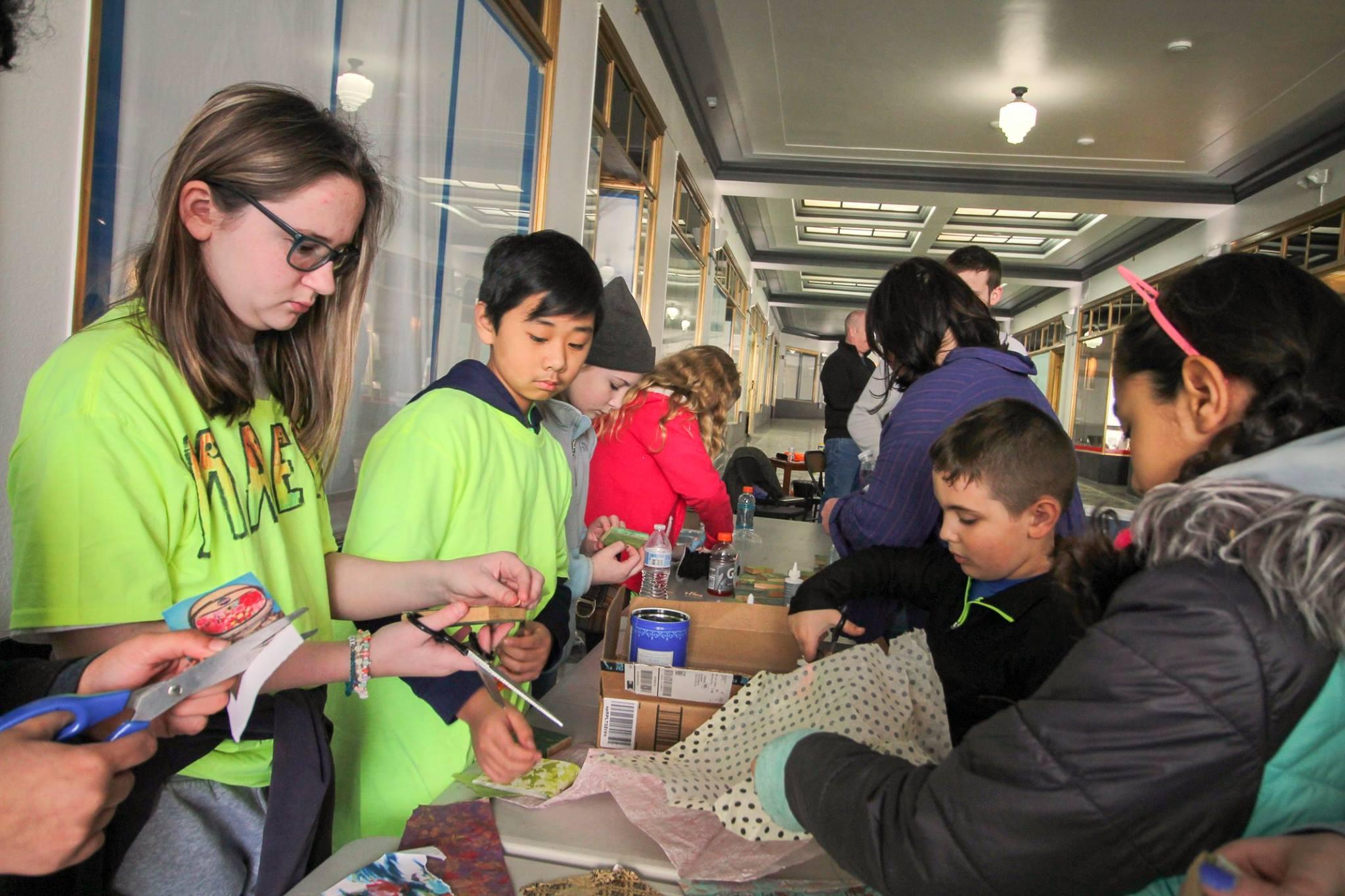 Open Gallery
A public art project in partnership with Albany Center Gallery and the Downtown Albany BID, Open Gallery activates downtown Albany's side streets and alleyways into a vibrant, colorful, outdoor gallery featuring the work of a diverse range of talented artists. The exhibition invites community members and visitors to explore new paths and find beauty in unexpected places. 
Inspired by Louisville, Kentucky's highly successful Alley Gallery program, Open Gallery creatively reframes underutilized and overlooked spaces through the use of artwork.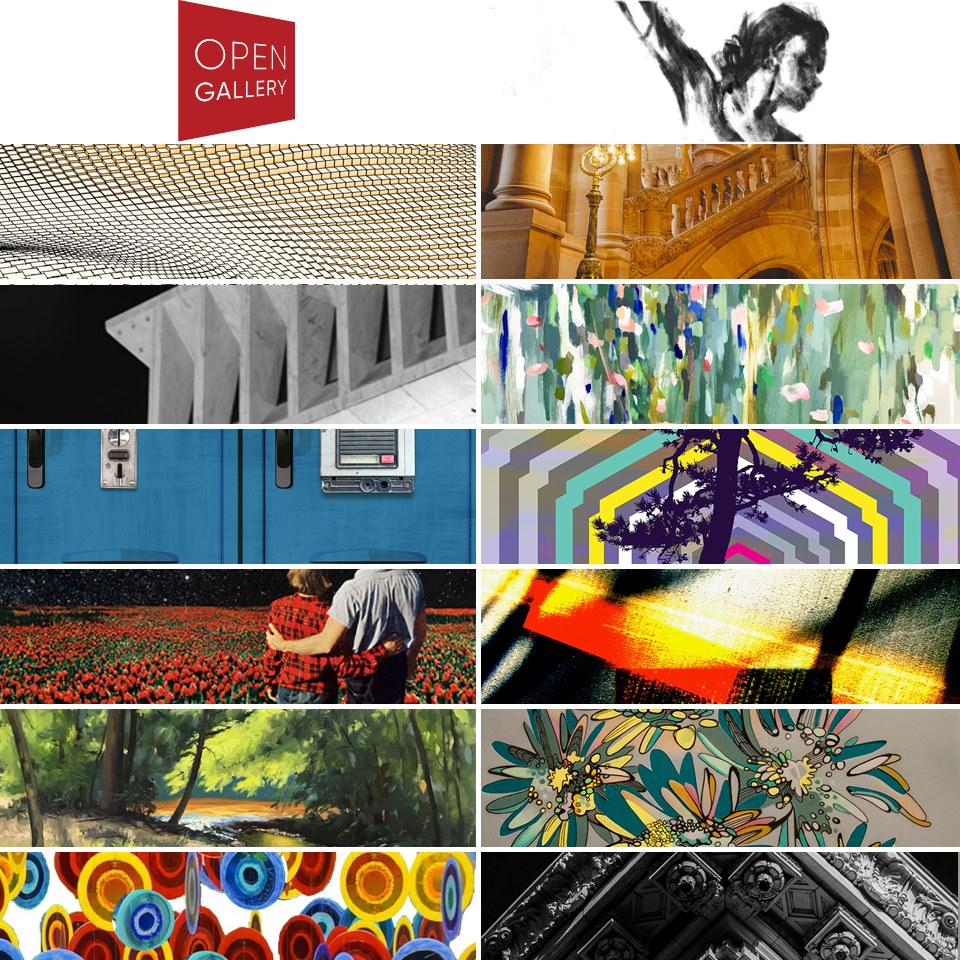 Nippers
Downtown is Pawsome! The Downtown Albany Business Improvement District's popular urban art project, 3 foot versions of Albany's canine landmark "Nipper", reside on the streets of Albany after being customized by regional artists.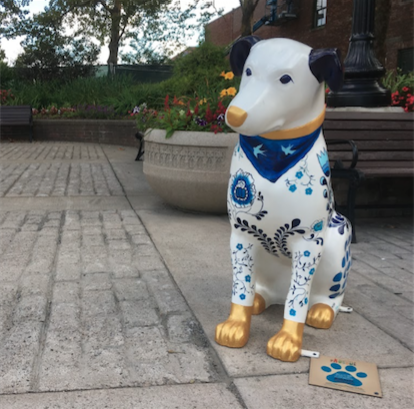 Art on Lark
ACG joins The Lark Street BID in presenting the Art on Lark street fair. ACG highlights art created by regional artists at this annual arts fair; check back as the festival nears to learn about our call for art for Art on Lark.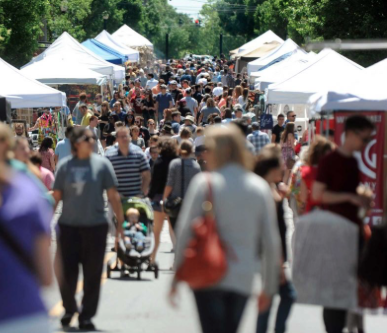 Black Arts & Cultural Fest
ACG is pleased to work with Empire State Plaza Events to feature the work of local artists inspired by and celebrating black heritage and culture at the annual Black Arts & Cultural Festival. Check back as the festival nears for information regarding our call for visual art for this festival.