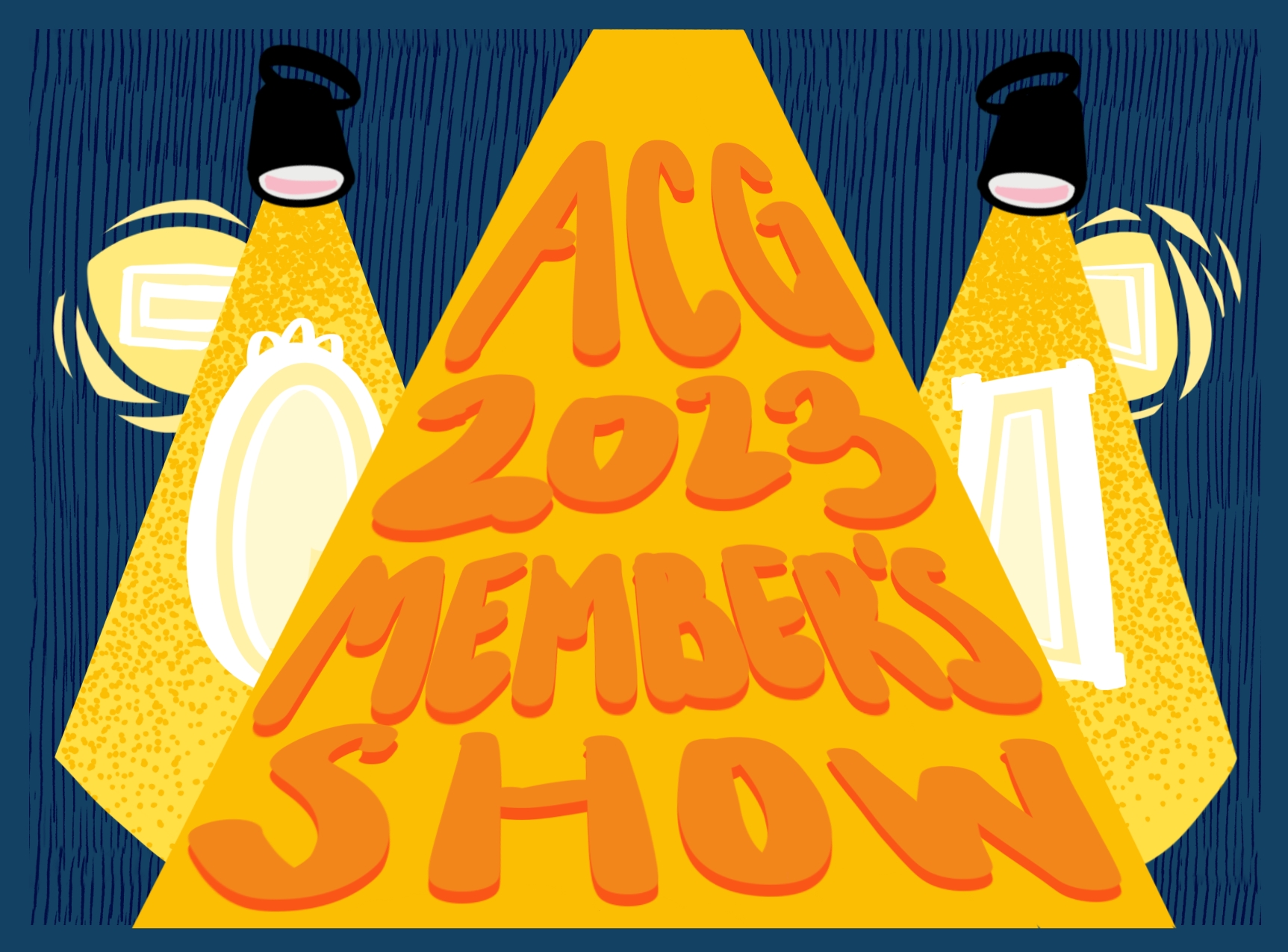 2023 Annual Members' Show
This year's Members' Show will be held from Friday, December 1, 2023 to Saturday, January 13, 2024.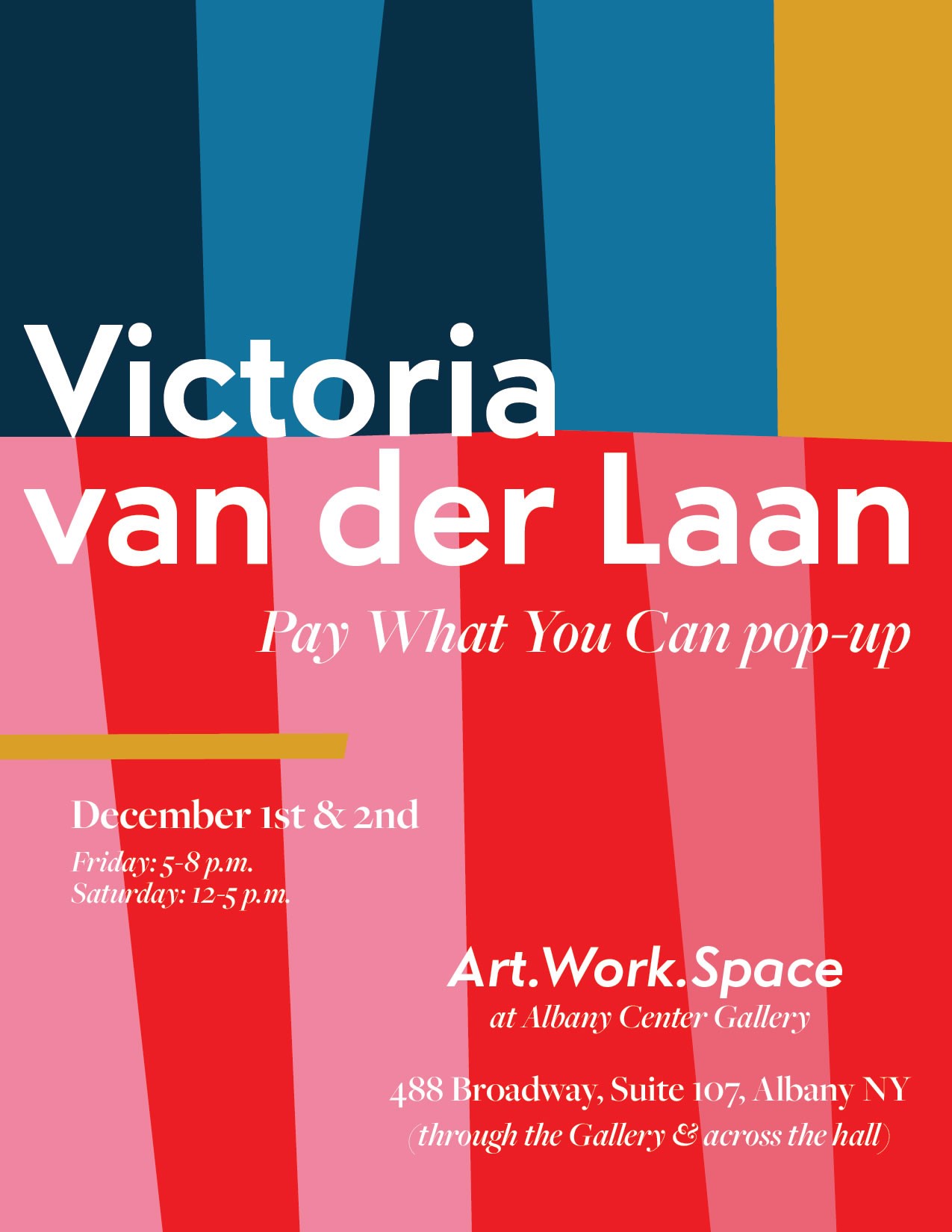 Victoria van der Laan "Pay What You Can pop-up"
Pop up exhibition featuring over 50 stretched patchwork pieces, all offered for purchase with the pay what you can model.
The opening event will take place on Friday, December 1 from 5 p.m. to 8 p.m. alongside the opening for Albany Center Gallery's annual Members' Show and will resume the following day, Saturday, December 2 from noon to 5 p.m.. Enter through Albany Center Gallery; Art.Work.Space. is right across the hall.
This project is made possible with funds from the Statewide Community Regrants Program, a regrant program of the New York State Council on the Arts with the support of the Office of the Governor and the New York State Legislature and administered by The Arts Center of the Capital Region.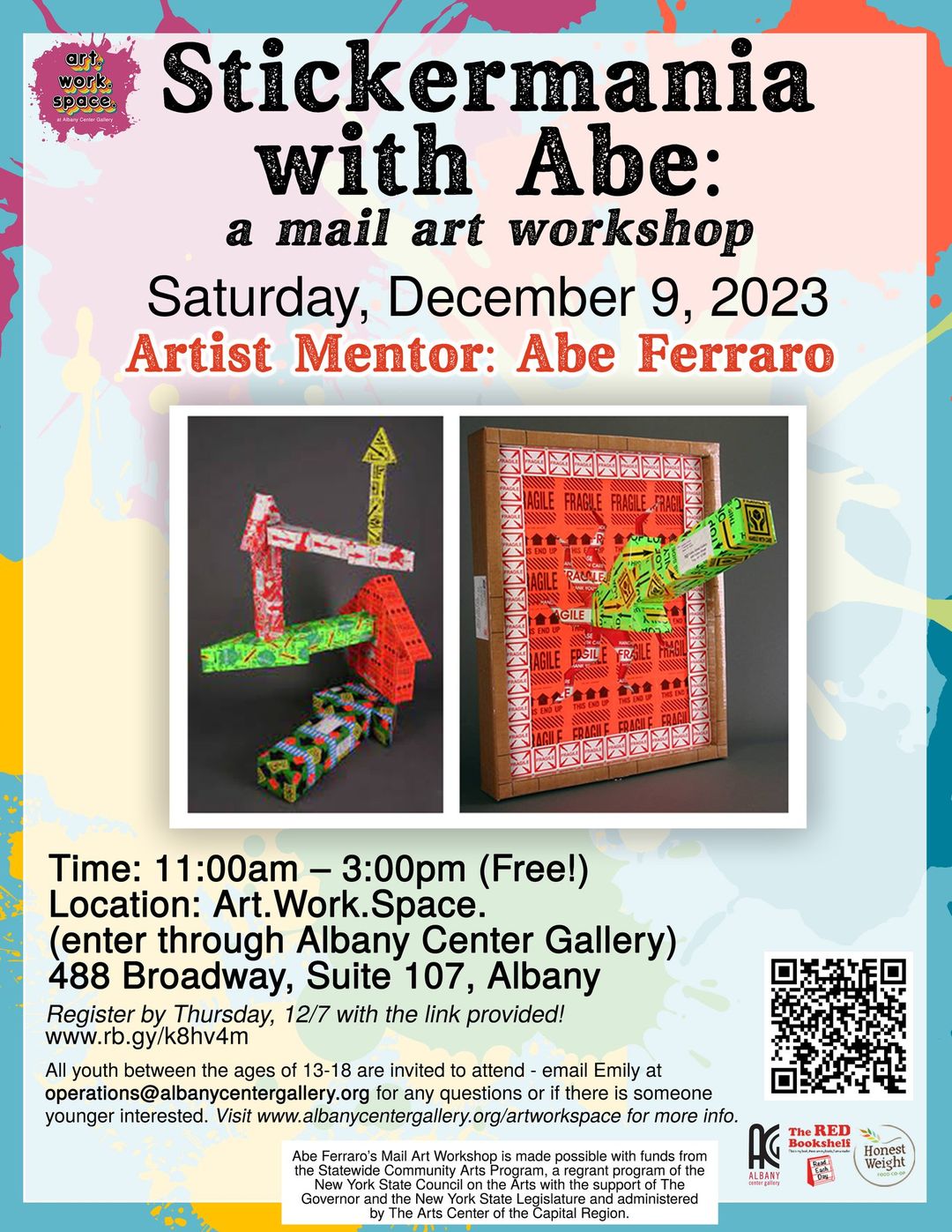 Art.Work.Space. is BACK!!

Sign up now for STICKERMANIA with Abe: a "Mail Art" Workshop with Artist Abe Ferraro happening on Saturday, December 9 from 11 a.m. – 3 p.m.! 
STICKERMANIA is a workshop for young artists interested in creating sculptural, mailable art. Learn about the postal art movement, and Abe's awesome "Arrow" series. Participants will then see a demonstration and create their own Mini Mailable Arrow! Youth will utilize cardboard, stickers, package stickers, tape, and more to make imaginative and vibrant sculptures they can take home with them (or send to someone for the holidays)!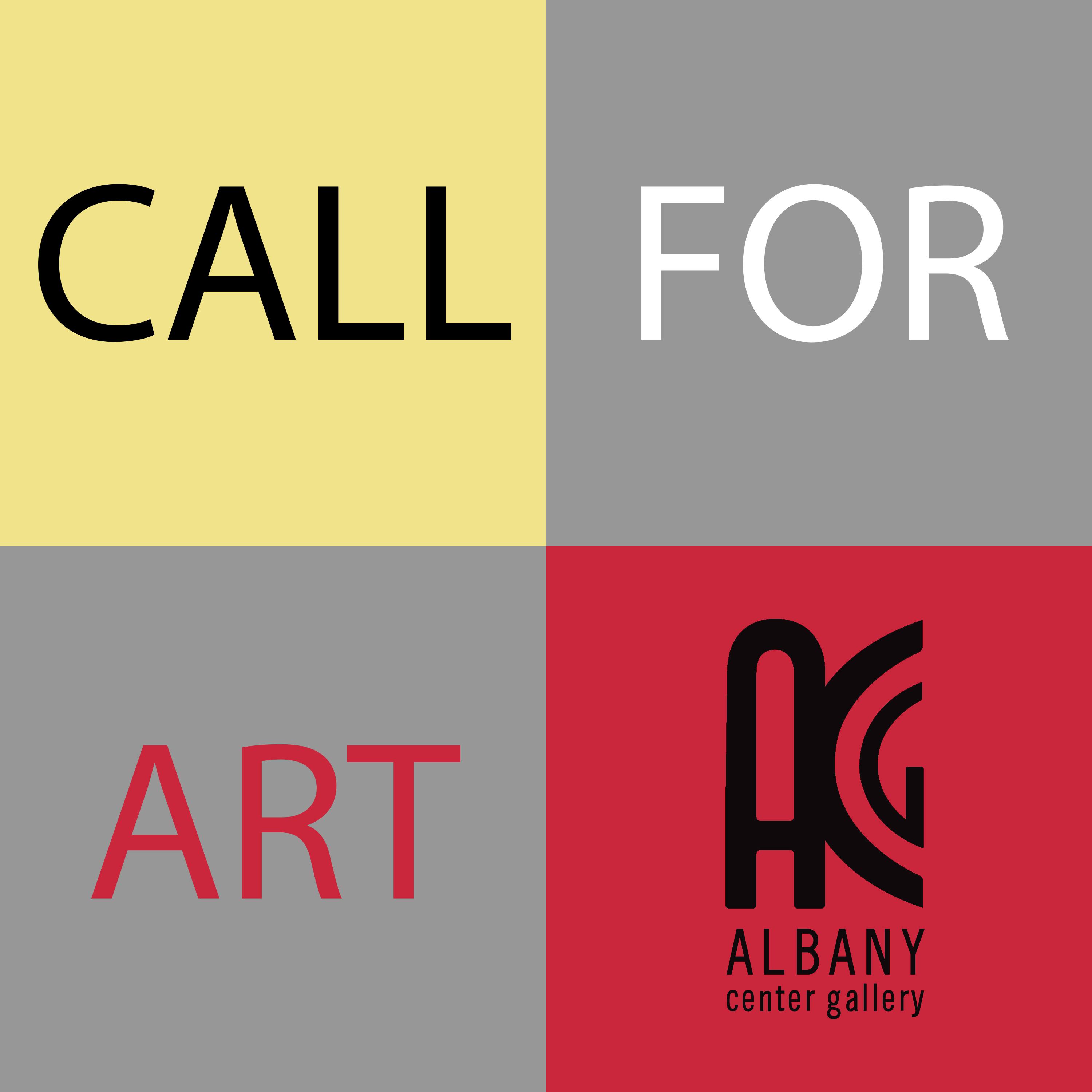 Annual Open Call for Art for 2024/25 Exhibition Season!
Albany Center Gallery is accepting submissions for future exhibitions and is inviting local and regional artists who live within 100 miles radius of Albany, NY to submit their work for consideration. This call is free and open to the public.
All mediums are welcome; artists at all stages in their art career are invited to submit. Submissions are considered for solo and group exhibitions. Albany Center Gallery accepts proposals throughout the year. The deadline for submissions to be considered for the 2024/2025 exhibition cycle is February 10, 2024, by 11:59 p.m. ACG will continue to accept submissions after February 10, 2024, by 11:59 p.m., to be considered for exhibitions in 2025 and beyond. If you are submitting past the deadline of February 10, 2024, we will keep your submission for review with our committee for our 2025/2026 cycle.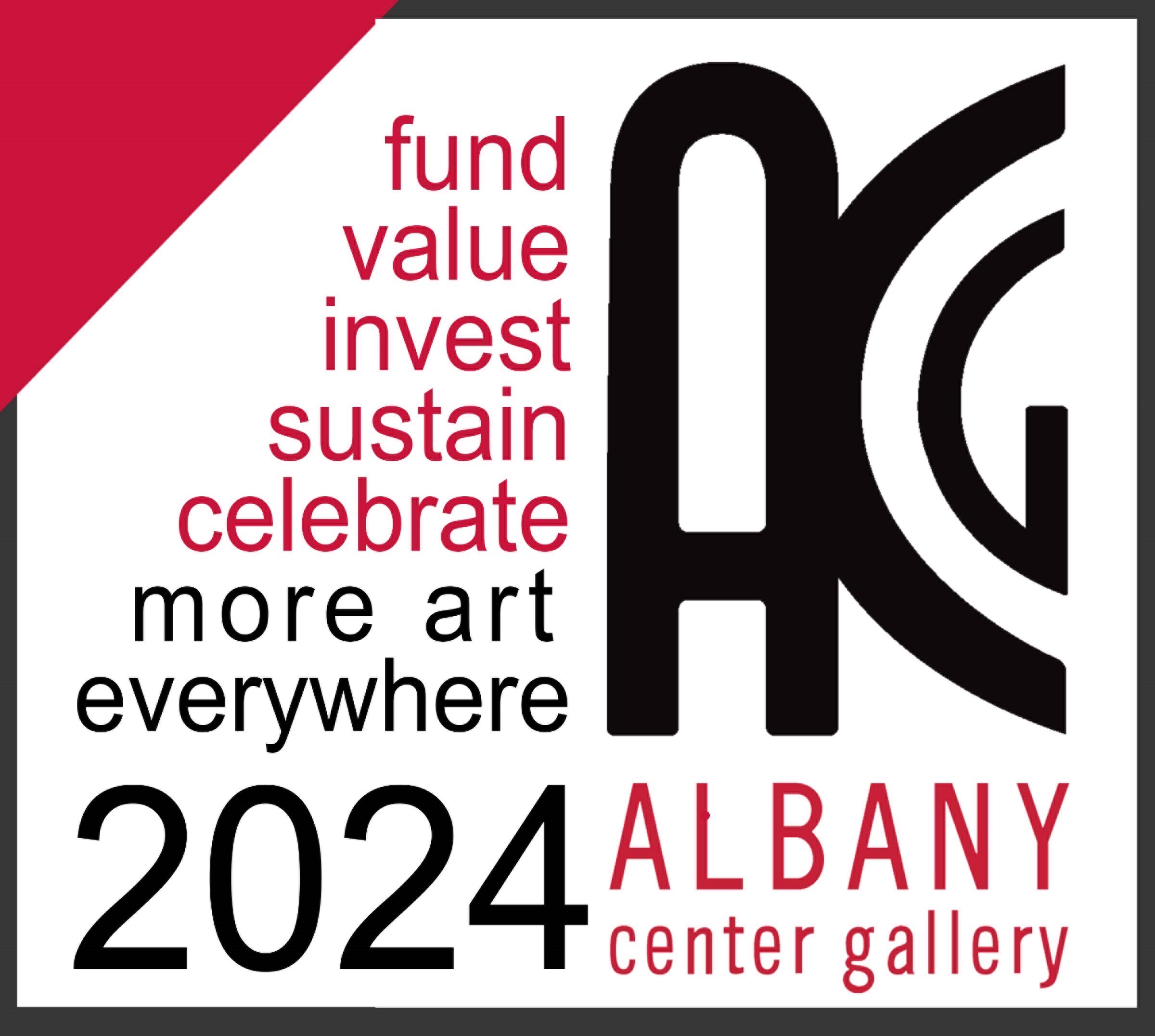 Celebrate. Value. Sustain. Fund More Art Everywhere!
DID YOU KNOW? ACG is free and open to the public for all exhibitions, pop-ups, receptions, public art, and 98% of programs. This is only possible because of YOU and YOUR support during times like these. Help us keep art accessible for the community.
Support Albany Center Gallery
We are committed to finding new ways to showcase local art and strengthen our region as a whole. A vibrant cultural landscape is critical to the strength, viability, and attractiveness of not just Albany but the entire Capital Region, and ACG is proud of the work we continue to do to make our community a better place to live, work, and visit. Collaboration is more important than ever, and we are constantly seeking new partners to help advance our mission to promote the arts and enhance the local region. We hope you will consider lending your support to our efforts through a charitable donation, or lending your skills. Your generosity and support will help us continue to ensure a prominent, enduring platform for the arts and a stronger future for our community.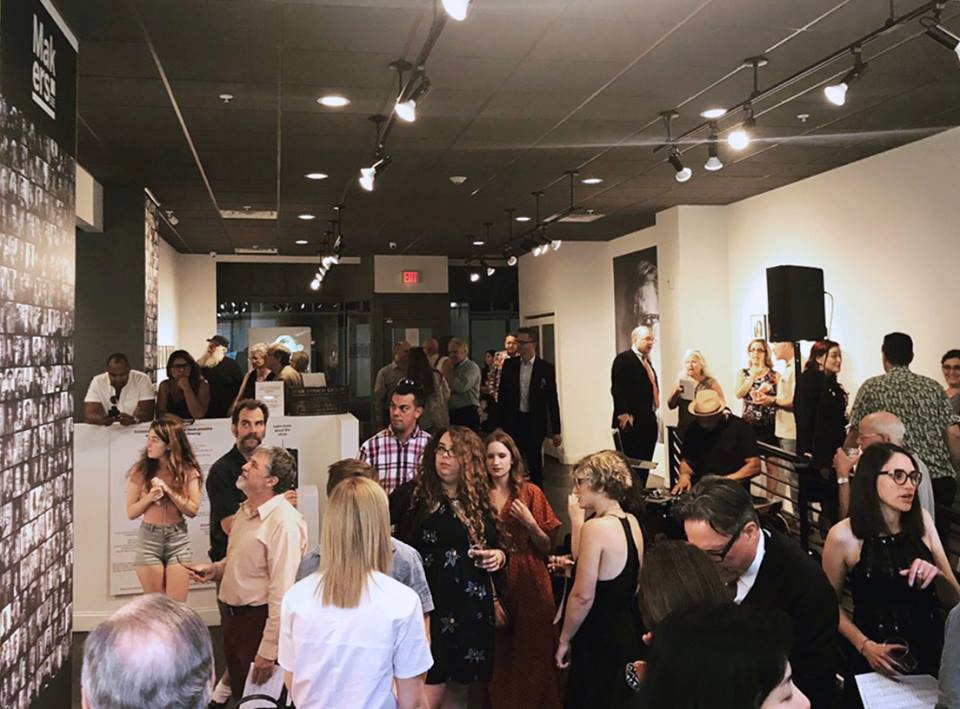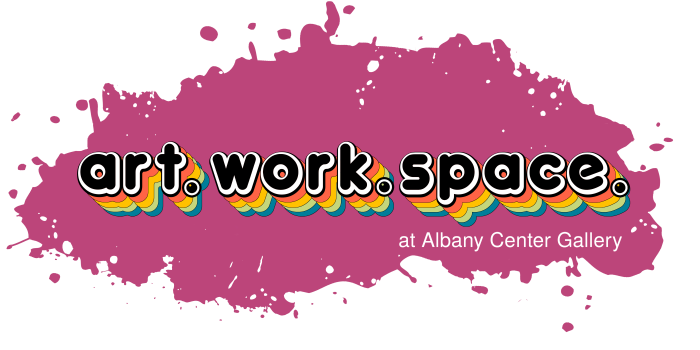 Youth Art Programs
ACG hosts monthly youth art workshops (coined Art.Work.Space.) in partnership with The RED Bookshelf and Honest Weight Food Co-op. The programs are led by local artist mentors on the 2nd Saturday of each month throughout the year. The themes of the workshops will depend on what the youth want and the medium(s) of each artist. We will have workshops in writing, mural painting, screen printing, comic book making, collaging, clothing design, graphic design, watercolor painting, music, poetry, literacy, and more!
Community & Public Art
Albany Center Gallery seeks to uplift our community with educational, thought-provoking, or inspirational works of public art. ACG's community art combines community development and locally-based art, in a way that is accessible to all. Art in the community encourages creativity and empowerment, and creates positive change while inspiring the public.