June 11th Art.Work.Space. Workshop with 5ifth Place
Tags: Gallery News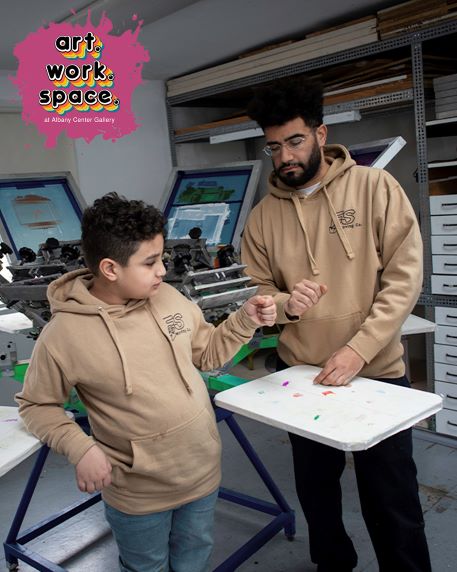 ---
The FIRST Art.Work.Space. Workshop was held on Saturday, June 11 from 11:00 a.m. - 4:00 p.m. with Artist Mentor 5ifth Place, also known as Drew! 
During this free workshop, Drew taught students the process of screen printing. Instead of printing on clothes, the students printed on special canvas paper. The youth used both hand drawn and printed methods to achieve a final product that will be displayed in the Art.Work.Space. gallery once construction is complete! 
About the Artist Mentor: Drew is a local artist specializing in screen printing. He runs his own brand (5ifth Place) in which he designs, markets & prints his own clothing. The reason behind the name 5ifth Place is that he looks to normal failure for inspiration. "In order to be great you must learn from your mistakes. And as an artist, we make plenty of those. It's all about how you bounce back from it, is what really matters."
Youth participants were able to leave the workshop with a thorough understanding of how screen printing works, the complexities and patience it requires, and a piece of art with their own design to cherish.
***Reservations for this workshop are closed. To join the next workshop, click the link here!***
JOIN US! Reserve your spot by Thursday, June 9 via this Google Form. Please include a valid email, as we will be reaching out to you for sharing logistics and waiver details.
All youth between the ages of 13-18 who live in Albany County are invited to attend. The workshops are free, but there is limited space in order to foster a proactive learning environment and mindfulness of COVID19 restrictions. Registration is REQUIRED. No prior knowledge or experience in the arts nor topic of specific workshops is necessary. Just come with an open perspective!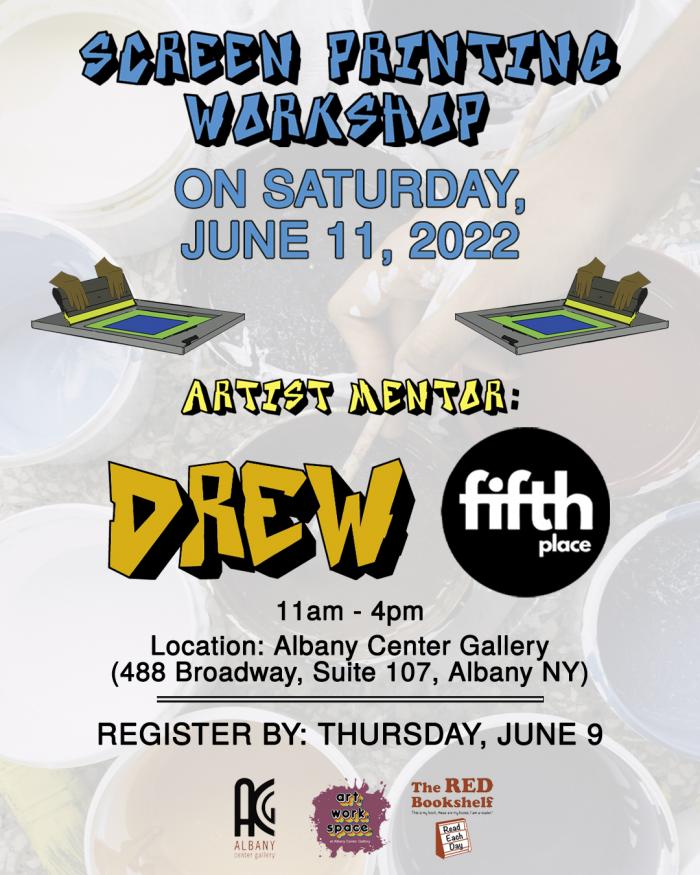 Partners of Art.Work.Space include: The RED Bookshelf and the Honest Weight Food Co-op
Funders and supporters of Art.Work.Space. Include: The Carl E. Touhey Foundation, Bank of America, and numerous generous individuals and small businesses.