July 9th Art.Work.Space. Workshop with Jason Medicine Eagle Martinez
Tags: Gallery News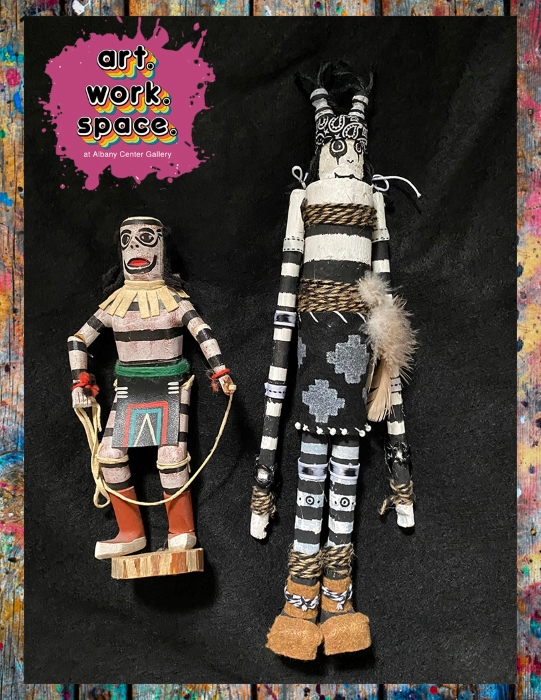 ---
This Art.Work.Space. youth Workshop was held on July 9 at 11am with Jason Medicine Eagle Martinez. (*Registation was done by Thursday, July 7)
See photos of the workshop here!
Students learned how to make spirit dolls with Educator, international contemporary artist, and indigenous storyteller Jason Medicine Eagle Martinez. He showed youth how to intent-fully make medicinal protective spirit dolls based on the kachina craft and culture of the southwest pueblo tribes of the United States. These dolls are fully painted and adorned standing figures made of wood.
Jason is a member of the Taos Pueblo in Taos, New Mexico. His history as an educator and shamanic artist will impart memorable and strengthening creative skills to the students involved in this workshop.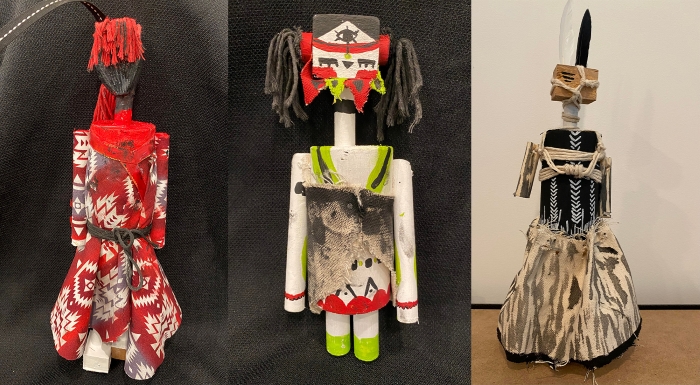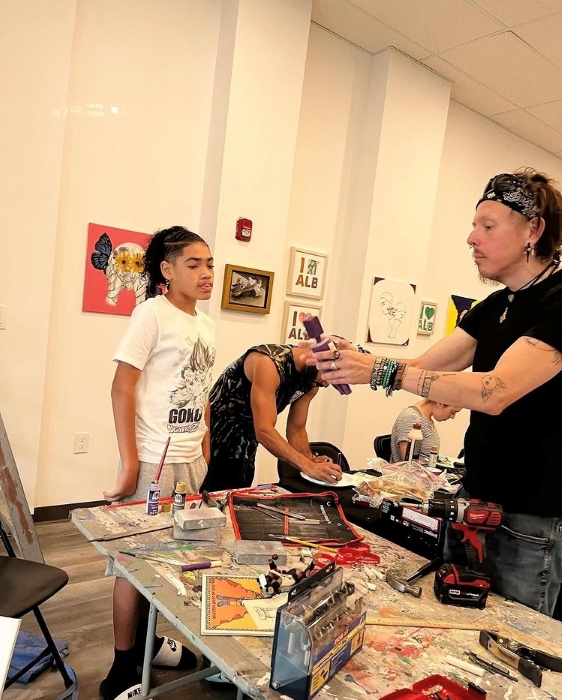 All youth between the ages of 13-18 who live around Albany County are invited to attend. The workshops are free, but there is limited space in order to foster a proactive learning environment and mindfulness of COVID19 restrictions. Registration is REQUIRED. No prior knowledge or experience in the arts nor topic of specific workshops is necessary. Just come with an open perspective! Please include a valid email with registration, as we will be reaching out to you for sharing logistics and waiver details.
Partners of Art.Work.Space. include: The RED Bookshelf and the Honest Weight Food Co-op

Funders and supporters of Art.Work.Space. include: The Carl E. Touhey Foundation, Bank of America, and numerous generous individuals and small businesses.