Temporarily Closed from January 16 until March 25
Tags: Gallery News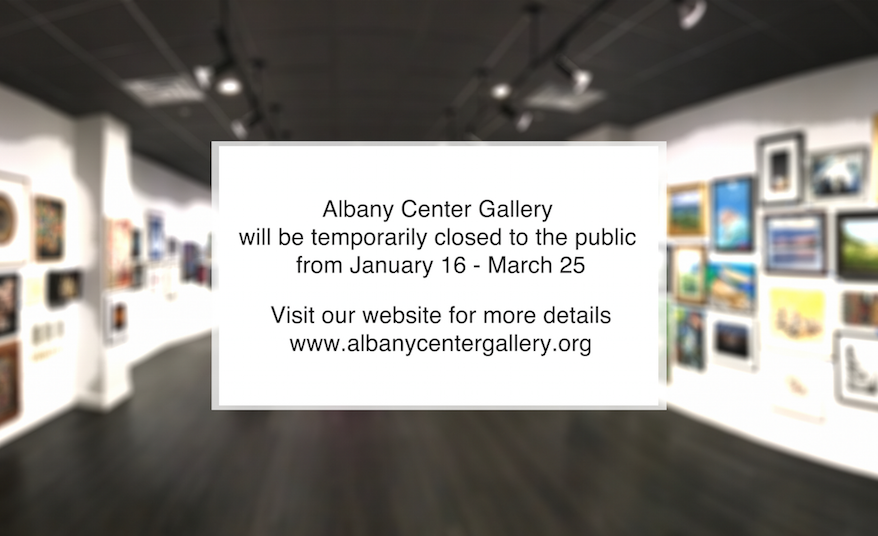 ---
Please note that after Friday 1/15, unless you have a pre-registered time slot to pick up artwork, ACG's Gallery space on Broadway will be closed to the public until March 25 due to the escalating concerns in regards to the pandemic. ACG Staff will be working remotely to continue to bring more art programs, future exhibits, and public art to all of you. Please note our February exhibit is postponed until July 2021.
As always, 360' virtual tours of all exhibits can be found on ACG's website here.
If you still need to register for your artwork pick up time slot, please use this link before January 15.
ACG's Gallery space will be temporarily closed from January 16 2021 until March 25. Stay tuned for more updates.
Please reach out via email to Karina at kwojnar@albanycentergallery.org if you have any questions, ideas, concerns, comments, etc. Staff is available for remote meetings.