45th Annual Photography Regional: Select Show
Tags: Gallery News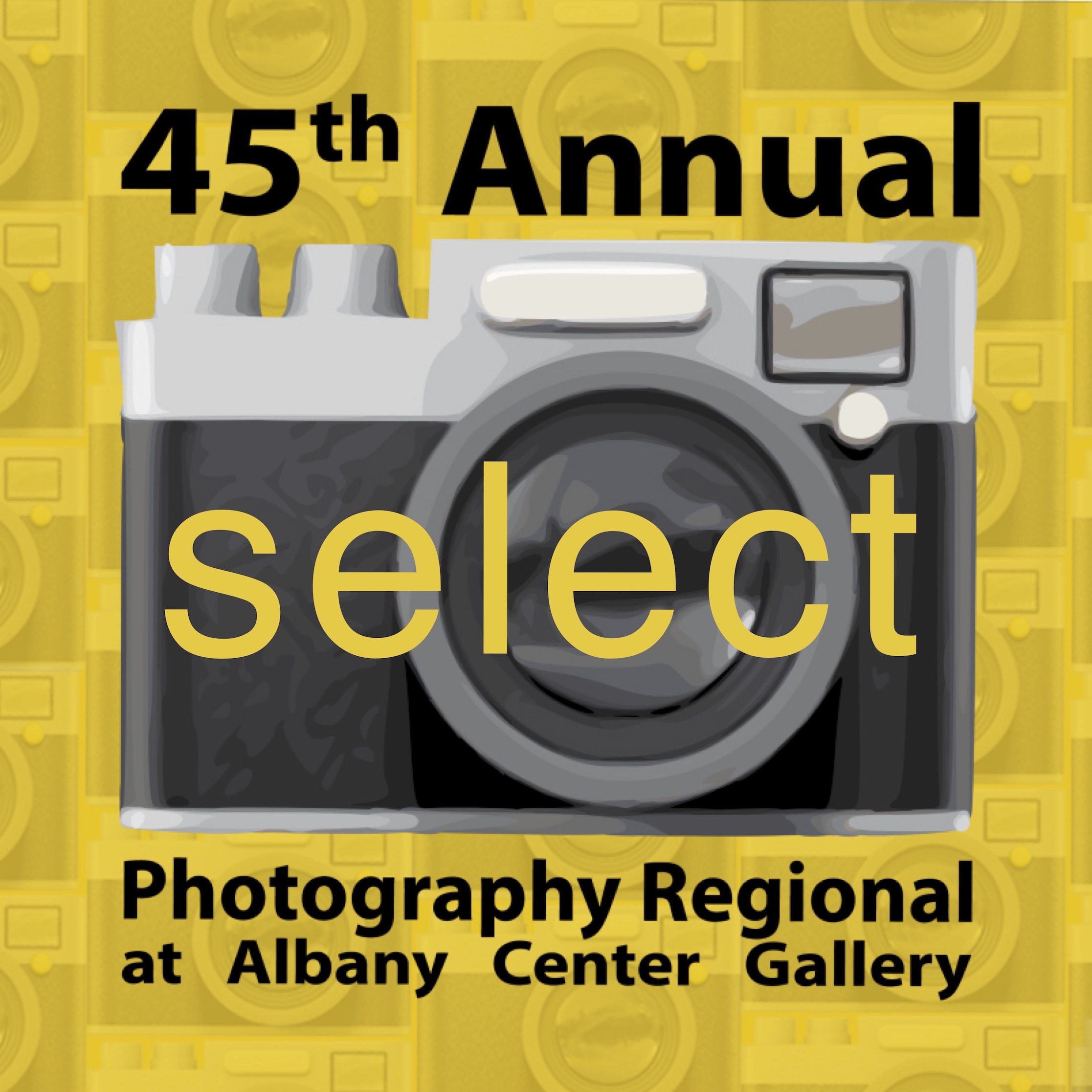 ---
The 45th Annual Photography Regional Select Show is on display from Tuesday, October 17 through Saturday, November 4, 2023. 
Jurors: Daesha Devón Harris and Rob O'Neil. CLICK HERE to learn more about the jurors.
Click here to learn more about the 45th Annual Photography Regional Salon Show! 
Click here to view the exhibition online!
About the Photography Regional:
Since the late 1970s, artists within a 125-mile radius of Albany have entered for an opportunity to have their work on display during the Annual Photography Regional. This annual exhibition rotates between its host sites: Collar Works, The Arts Center of the Capital Region, Albany Center Gallery, and Opalka Gallery at Sage College. 
SELECT Exhibiting Artists: 
Ally DeRusso, Laura Brodsky, Robert Durlak, Robert Cooper, Stephen Honicki, Caroline Valites, Chuck Miller, Samira Moosaviboora, Nyla McKenzie-Isaac, Pattie Garrett, Nadia Boyea, Hem Borromeo, Frank Rapant, Joel Rhymer, Peggy Becker Photography, Elena Keesee, Janene Bouck, Ronda Anderson, Michael Valiquette, Jess Peeters, Mark Schmidt, Lindsey DeBerry, Lindsay Slaughter, petesig.photography, Mark McCarty, Tom Gazda, Clifford Oliver, Susan Cohen, Cindy Schultz, Berta Burr, George Guarino, Katharine Kreisher, Lucy Newman, Noah Hotaling, Scott Keidong, Tara Holmes, Kris Qua, Joe Putrock, Gail Giles, Thom Williams, Julie Pamkowski, ART MON3Y, and Thomas Hansen.
Award Winners
Juror's Choice Award: Berta Burr's "Linen & Ecru," Digital print
Juror's Choice Award: Caroline Valites' "The Only Thing Holding Me Up," Cyanotype on grid paper
Juror's Choice Award: David De Lira's "The Two Brothers," Archival inkjet paper
Opalka Gallery Award: Frank Rapant's "This is my father's hand," Mixed media, photography and writing on paper
McGreevy's Award: Samira Moosaviboora's "Home is my land," Canon EOS Kiss x5 - 18-55
The Brendan Fahy Bequette Fund Award: Noah Hotaling's "Pinky," Photograph
Carrie Haddad Gallery Award: Thomas Williams' "Look at Me," Digital Photo 3D
Honorable Mention: Ally DeRusso's "bloom again," Toned cyanotype
Honorable Mention: Robert Durlak's "Basement," Inkjet
Honorable Mention: Elena Keesee's "The Devil Made Me Do It!," Black and white print
Honorable Mention: Joe Putrock's "Damaged Photograph," Instant photograph
Honorable Mention: Kris Qua's "Blue Mountain Lake 1," Giclee print
Honorable Mention: Pattie Garrett's "Portrait," Photography
Honorable Mention: Nyla McKenzie-Isaac's "Table for One," Archival digital print
This exhibit is sponsored by ACG Premier Sponsor Kevin Dubner, Partner & Wealth Manager at Sentinel Wealth Advisors of Steward Partners. Additional support is provided by loyal donor Daniel Papandrea on behalf of South End Powdercoating and Albany Foreign Auto Services, the Renaissance Albany Hotel, and the New York State Council on the Arts with the Support of the Office of the Governor and the New York State Legislature.
Convenient parking for ACG events is available at the nearby Riverfront Garage or on-street. For additional parking information, please visit: www.parkalbany.com/find-parking
Albany Center Gallery is a 501(c)(3) Organization for your tax purposes, contributions are tax-deductible within the limits of the law. We are always accepting donations, please consider contributing so we can continue energizing the community through art and empowering artists. We are better together, donate here.