45th Anniversary Exhibits: Passports & Connections
Tags: Gallery News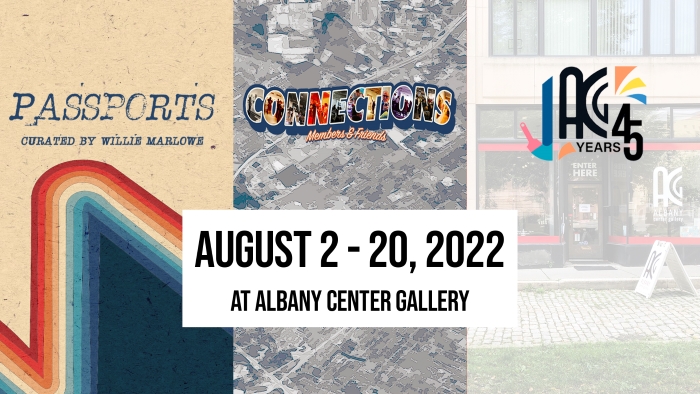 ---
These exhibits run in tandem with ACG's 45th Anniversary celebration highlighting the Gallery's archives, as well as our Passports & Connections exhibits. An Artists' Reception was held on Friday, August 5, 2022, from 5 - 8 p.m alongside the event: pARTy @ ACG. 
Albany Center Gallery (ACG) presents Passports, curated by Willie Marlowe, featuring the work of 14 regional artists: David Brickman, Caren Canier, Francelise Dawkins, Jeanette Fintz, Phyllis Galembo, John Hampshire, Katharine Kreisher, Lori Lawrence, Mark McCarty, Langdon Quin, Ruby Silvious, D. Jack Solomon, Stephen Tyson, Laura Von Rosk.
More details about Passports here.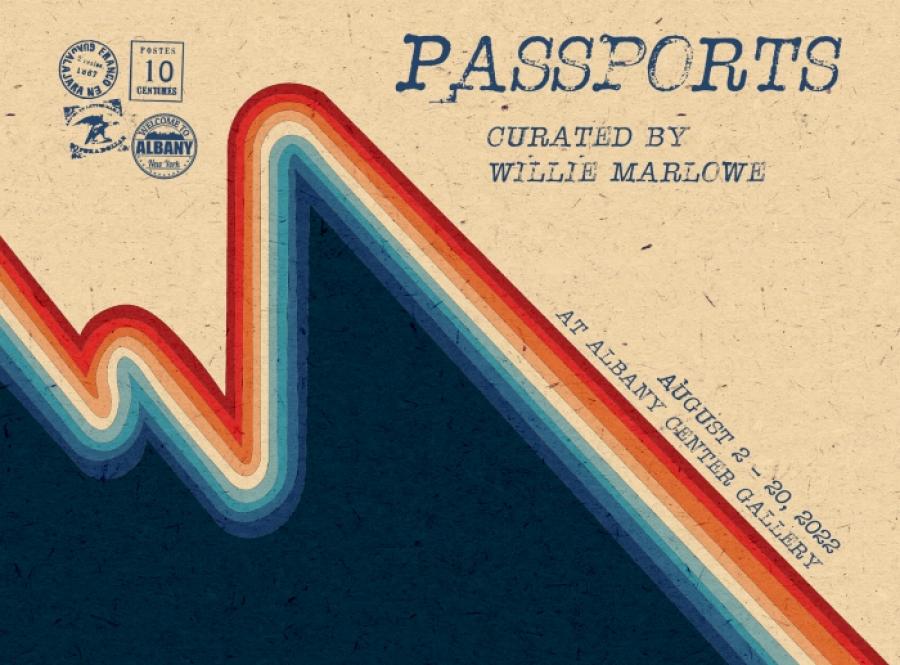 Albany Center Gallery (ACG) presents Connections, featuring the work of regional artists: Anaya Acevedo, Ronda Anderson, Chris Averill-Green, JoAnn F Axford, Mikki Badu, Marty Bannan, Melissa Barr, Ash Bonez, Hem Borromeo, Laura Cannamela, Tim Chizzik, Molly Clarkin, Tanner Damico, Maria DeAngelo, Olivia Deep, Bianca K. Dupuis, Robert B. Eaton, Anna Goodwin, Robert Gullie, Ali Herrmann, Lexi Hannah, Antonia Holbrook, Ottavia Huang, Kathy Klompas, Barb Lennox, Tina Lincer, Melissa Mansfield, Carolina Medina, Dan McCormack, Robilee McIntyre, Chuck Miller, Christopher Murray, Dorothea Osborn, Matthew Paul, Rita Papandrea, Christine Raffo, Joann Ryan, Rebecca Schoonmaker, Karen Schupack, Dana Sela, Margo B. Singer, Henry Spliethoff, Audrie Sturman, Kim E Tateo, Scott Taylor, Brandon M Tietje, Martha Twarog, Gina Verrelli, Catherine Wagner Minnery, Michael D Walker, Alex Waters, Eliza Whalen, Matthew J Wierzbowski, and Rebecca Zeh. 
More details about Connections here.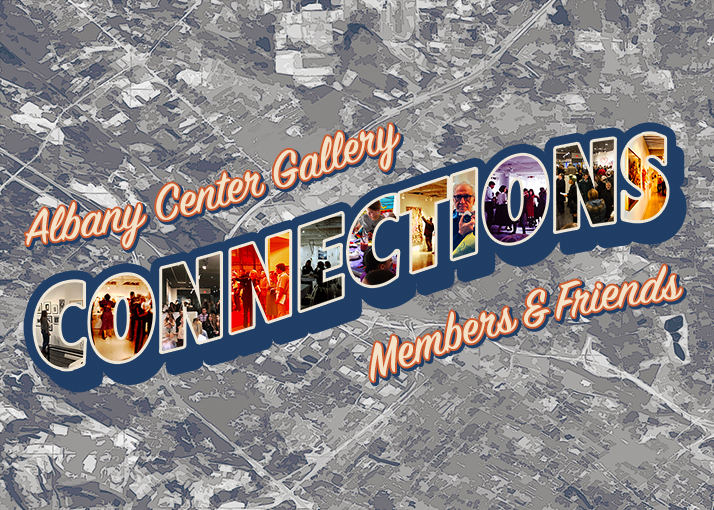 An Artists' Reception was held on Friday, August 5, 2022, from 5 - 8 p.m.
Convenient parking for ACG events is available at the nearby Riverfront Garage or on-street. For additional parking information, please visit: www.parkalbany.com/find-parking
Albany Center Gallery is a 501(c)(3) Organization for your tax purposes, contributions are tax-deductible within the limits of the law. We are always accepting donations, please consider contributing so we can continue energizing the community through art and empowering artists. We are better together, donate here.