Passports curated by Wille Marlowe
Tags: Gallery News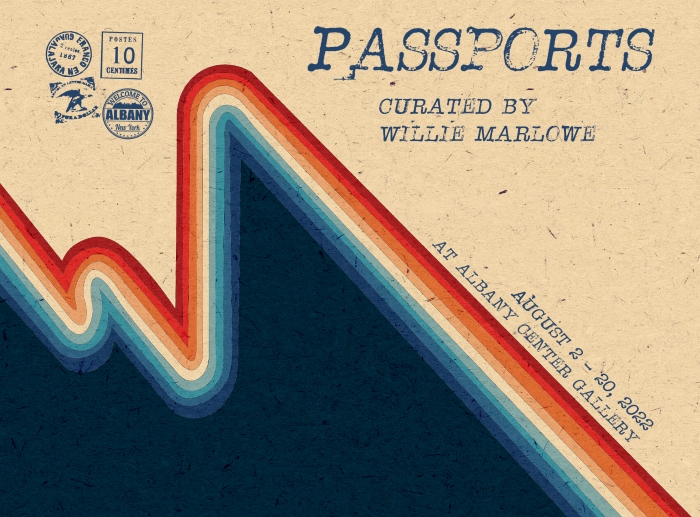 ---
From August 2 - August 20, 2022, Albany Center Gallery (ACG) presents Passports, curated by Willie Marlowe, featuring the work of 14 regional artists: David Brickman, Caren Canier, Francelise Dawkins, Jeanette Fintz, Phyllis Galembo, John Hampshire, Katharine Kreisher, Lori Lawrence, Mark McCarty, Langdon Quin, Ruby Silvious, D. Jack Solomon, Stephen Tyson, Laura Von Rosk. An Artists' Reception will be held on Friday, August 5, 2022, from 5 - 8 p.m. Passports is free and open to the public; Tuesday – Saturday, Noon – 5 p.m. Mask-wearing is optional. Please visit albanycentergallery.org for full details on COVID19 safety restrictions.
This exhibit is running in tandem with ACG's 45th Anniversary celebration highlighting the Gallery's archives, as well as the member & friend exhibition, Connections.

Passports is a show of 14 artists who have found inspiration outside of what is familiar to them and the culture they know. These artists have created work inspired by their travels to Antarctica, Mexico, Malaysia and various countries throughout the Caribbean, Europe, and Africa. The paintings and photographs presented in Passports show artists responding to new ideas, surroundings, landscapes, and cultures. These works are both introspective and outward looking. They bring awareness that we are all co-inhabitants of this Earth and that art, an international language, can unite and inspire us. All is interconnected and interdependent.

David Brickman's work transports viewers to intimate settings in Rome, Budapest, and Prague between 1992 and 1994. His photos demonstrate his emotional connections and perspectives concerning the places he has visited and lived. His subjects convey a sense of comfort and belonging in foreign places, while simultaneously creating a distinct aesthetic through his use of color.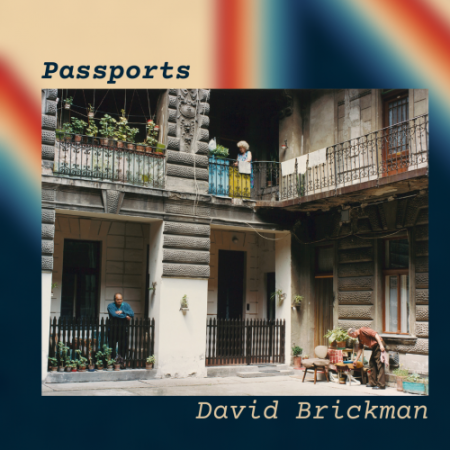 Caren Canier creates mixed media pieces that explore how the present and past interact, focusing heavily on the cohabitation of "personal and collective memories." Her whimsical color palette, combined with the repetition of certain imagery, creates a cohesive body of work developed around a common theme. Canier draws from her personal and artistic experience in Rome (1978 - present) and Egypt (2010) to inform her work - continuously expanding upon her understanding of antiquity through her practice. Her pieces challenge viewers to reconsider the fluidity of culture, as well as the relationship between ancient and modern times.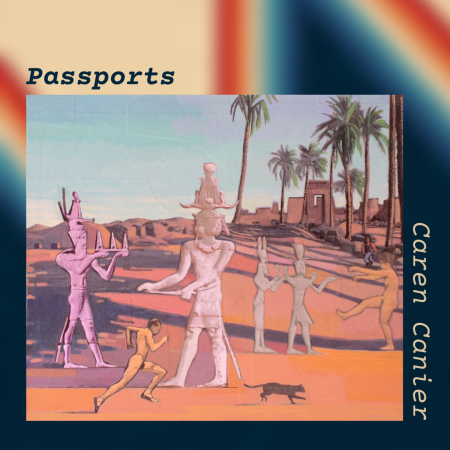 Francelise Dawkins makes use of textiles to create intricate, vibrant collages. Her pieces are reflective of her experiences as a Parisian living in the United States, drawing from personal memories of French Caribbean communities. Dawkins' work calls into question the meaning of borders - or as she refers to them, "frontiers destined to become permeable boundaries." Her collages come across as explorations in and of themselves - of culture, transitions, and the human experience.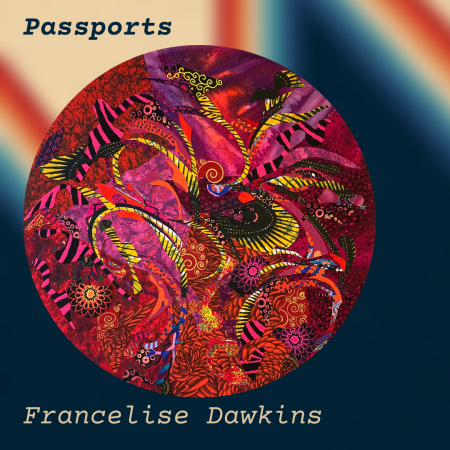 Inspired by her time spent in Kuala Lumpur, Malaysia in the mid-1990s, Jeanette Fintz' paintings provide an abstracted look at the culture and landscapes in Southeast Asia. Her brushwork creates pieces that seem simultaneously spontaneous and complex. Taking a closer look at any one area reveals precious details, resulting in a body of work that is incredibly visually compelling. Fintz' paintings serve as an aesthetically appealing glimpse into her responses to this cultural immersion.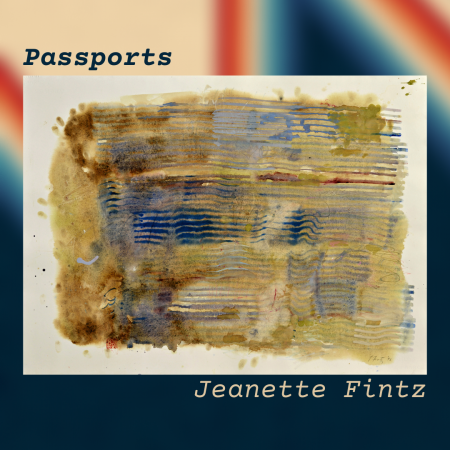 Phyllis Galembo's artistic career has taken her around the world - including to Nigeria, Sierra Leone, and Mexico since the 1980s. Her travel decisions are heavily influenced by how a place's culture manifests visually in the form of ritual, costume, and tradition. Her approach to finding subjects is multi-faceted - influenced by "research, following impulses, leads from friends, and so on." The authenticity of her methodology is reflected in the genuinely intimate nature of her photography.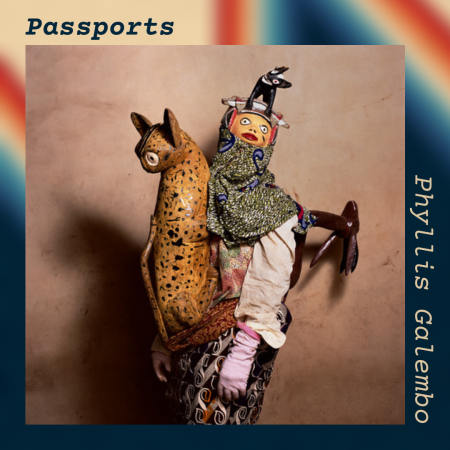 John Hampshire's large-scale ink landscape drawings result from a great deal of research, reflection, and imagination. Between his use of a monochrome color palette and intricate linework, Hampshire creates mysteriously compelling scenes. The careful detail evident in such sizeable work is indicative of the artist's patience and dedication to his craft. Hampshire cites artist Paolo Uccello's painting The Battle of San Romano - which he viewed on several trips to the Uffizi Gallery in Florence, Italy - as a major influence on his work.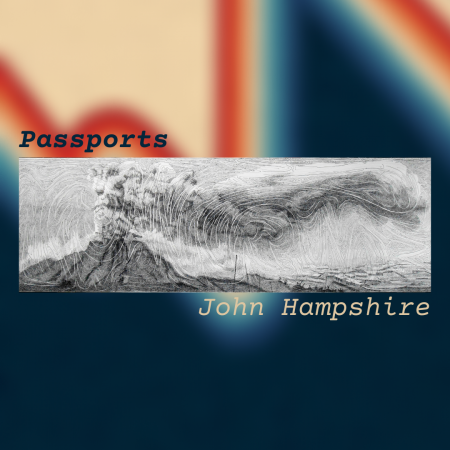 The photographic work of Katharine Kreisher captures moments that buzz with life. During a 2015 trip to Cuba for the Habana Bienal, Kreisher photographed a group of dancers in the midst of rehearsal - producing a set of images that immortalize the movement and rhythm of the room. Her work offers a glimpse into her own experience as a traveler, as well as the lives of her subjects. The photos of the dancers moving to Afro-Cuban music encourage viewers to reflect on how the history of different cultures manifests in creative ways.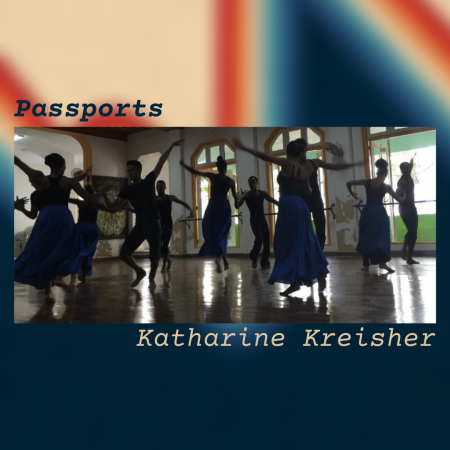 Lori Lawrence's mixed media work draws inspiration directly from her travels abroad to Mexico and Tuscany. Her use of paint, hand embroidery, and collage results in pieces layered with both material and meaning. The bright colors present in her pieces demonstrate a certain level of artistic confidence, as well as an admiration of the vibrancy offered by other cultures. The intimate nature of Lawrence's mixed media creations highlights her appreciation for the places she goes and the people she meets.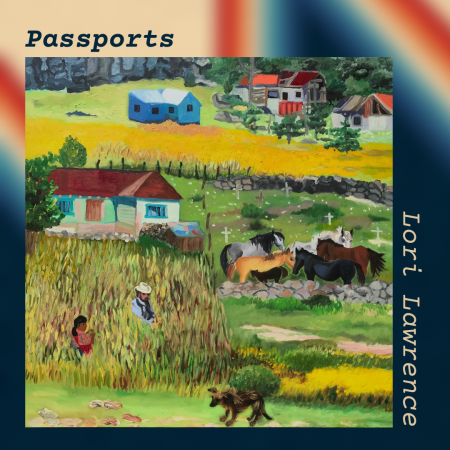 Mark McCarty, who makes use of his iPhone camera when photographing his travels, creates images that blur the viewers' understanding of reality. With his phone camera's panorama feature, he walks alongside his subjects - "then, the algorithms have to figure out how it's supposed to look." McCarty's technique produces anything from slightly warped images to more extreme alterations of reality. His photos from his trip to Venice, Italy exemplify how McCarty's use and manipulation of his phone camera can lead to the creation of eye-catching images.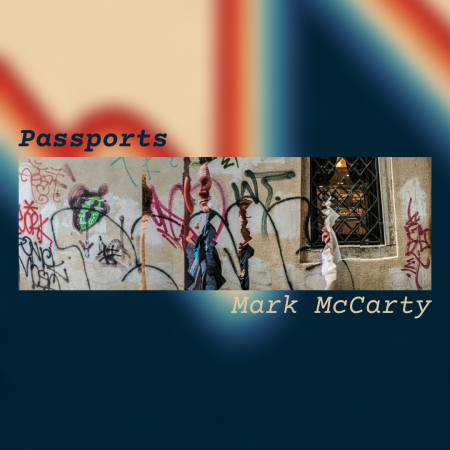 Inspired by his time spent studying and living in Italy, Langdon Quin's paintings are reflective of his clear appreciation of the places he has explored and become a part of. His use of color creates dreamy scenes that draw the viewer in and welcome them to share in the beauty of his travels. The looseness of his brushwork brings life to the images, developing an air of natural movement. Quin describes his process as "derived from both observation and invention," creating works that blend reality with his own unique perspective. 

Ruby Silvious credits her opportunities to create art in residencies around the world as a major source of inspiration for her work. In 2022, during a residency in Hyères, France, she created several paintings on used teabags depicting French buildings. The delicate nature of her teabag canvases, combined with the careful detail evident in the paintings themselves, create a sense of true preciousness. With her work, Silvious captures moments of her travels to be shared with those who view her paintings.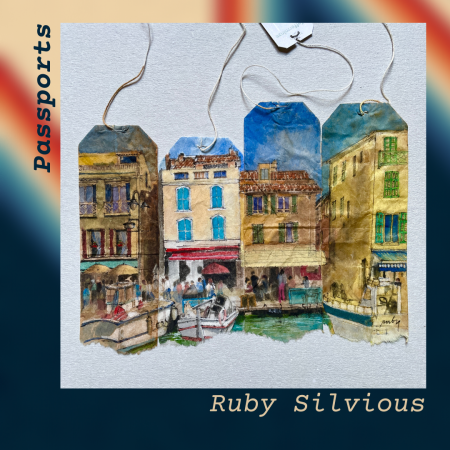 In 1996, D. Jack Solomon was heavily influenced by his exposure to Malaysia's three major religions - Islam, Hinduism, and Buddhism. Combined with the inspiration of other cultural and geographic changes, he created work reflective of his experience traveling abroad. His use of bright color and repeating patterns catches the viewer's eye, which is maintained by the compelling expressions and positions of his subjects. Solomon's pieces demonstrate an interest in becoming immersed in new environments, and experience he seems keen to share with his audiences.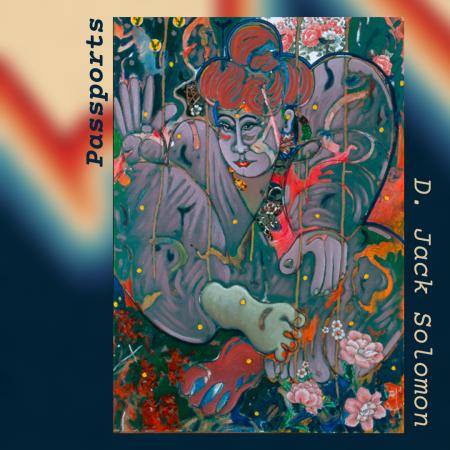 During his 1995 travels to Namibia and Botswana, Stephen Tyson found beauty in the solidarity he saw between women of various backgrounds working together to create embroidered quilts. His piece "Penduka," meaning "wake-up" was named after a synonymous Namibian women's empowerment collective. The wide range of colors and patterns featured in his work co-exist in a visually pleasing way, reflective of his desire to demonstrate how groups can "come together to create something greater than the sum of its parts." Tyson's work inspires feelings of harmony, and strength in unity.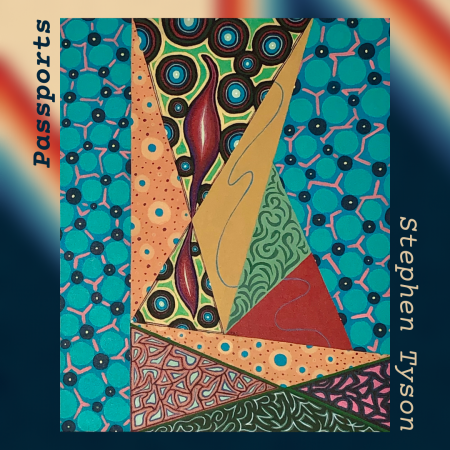 Laura Von Rosk uses oil paint to create haunting pieces that seem simultaneously natural and other-worldly. Spending time as a dive-tender in Antarctica in 2011 and 2015, Von Rosk was tasked with monitoring dive holes, which make frequent appearances in her work. Her use of cool colors and forms that appear to melt and blur together transports the viewer to these often "completely invented" places. Von Rosk's ethereal paintings appear to serve as symbols of her respect for the natural world, as well as offerings to her audience to spend time in the places she has had the opportunity to travel to.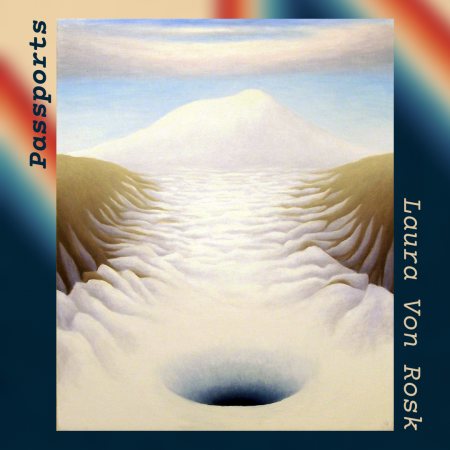 Passports, on display at Albany Center Gallery from Tuesday, August 2, to Saturday, August 20, features the work of 14 regional artists: David Brickman, Caren Canier, Francelise Dawkins, Jeanette Fintz, Phyllis Galembo, John Hampshire, Katharine Kreisher, Lori Lawrence, Mark McCarty, Langdon Quin, Ruby Silvious, D. Jack Solomon, Stephen Tyson, Laura Von Rosk. The exhibition is made possible by ACG Premier Sponsors Howard Hanna & David Phaff; and Kevin Dubner, Partner & Wealth Manager at Steward Partners Global Advisory, LLC. Additional support is provided by William Harris, Esq & Holly Katz and the New York Council on the Arts with the support of the Office of the Governor and New York State Legislature.