pARTy @ ACG (45th Anniversary)
Tags: Gallery News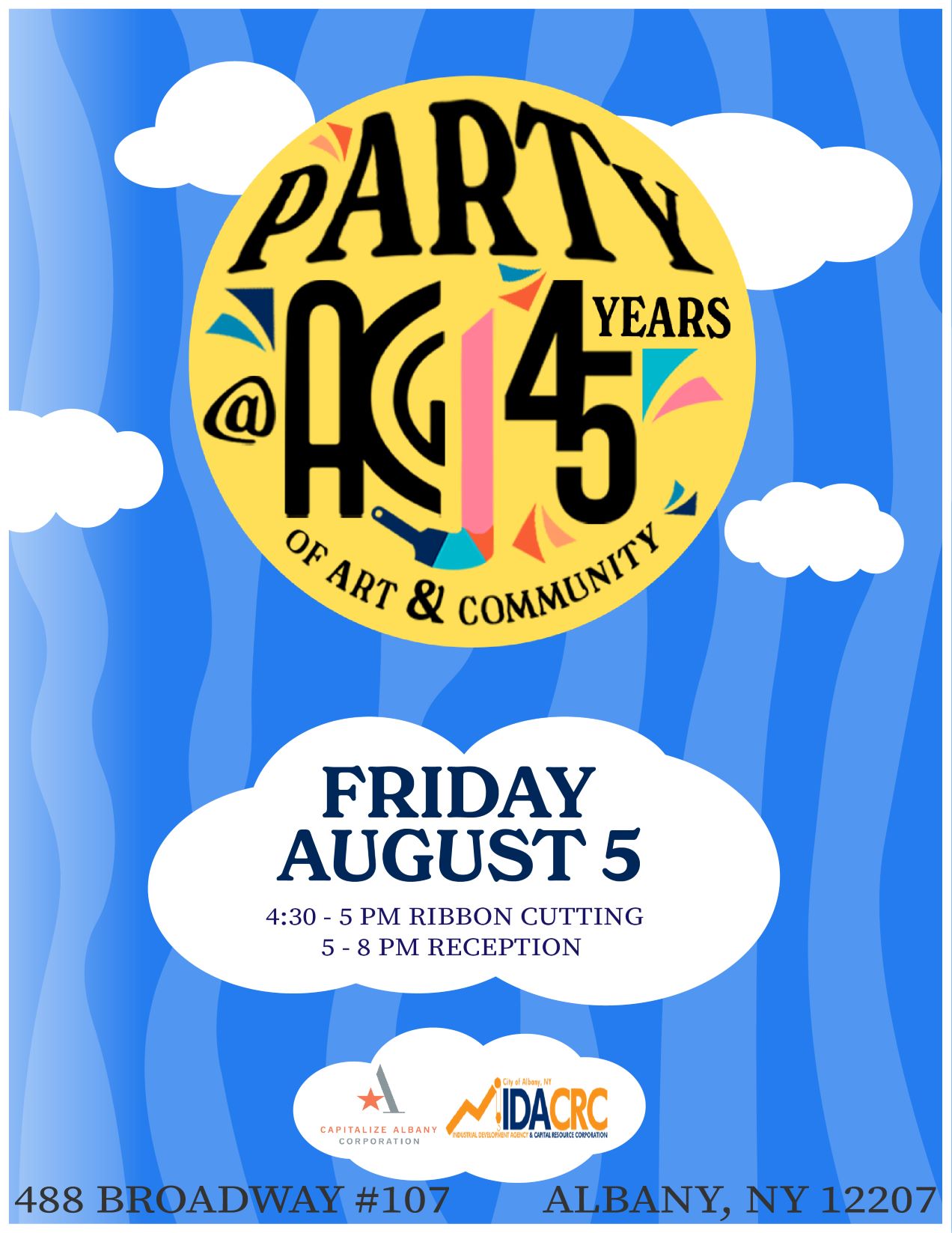 ---
Our event pARTy @ ACG was held on Friday, August 5, to celebrate 45 years of art and community! There was an official ribbon cutting for Art.Work.Space. at 4:30 pm, pARTy from 5:00-8:00 pm.
There was an Artists' Reception for new exhibits Connections and Passports from 5:00 pm – 8:00 pm, filled with live painting, music, food (from Honest Weight and Stacks Espresso), beverages, and more creative happenings.
Both exhibitions ran in tandem with the 45th Anniversary Archive display, showing unearthed articles and photographs from ACG's long history; and will be followed by an artist reception.
Shae, Tiffany, and Dha'sean were live painting. Jordan provided drumming sounds for our enjoyment. Meg held a program in Art.Work.Space. for an interactive activity. Robert and Christie were putting up their public art portrait project "Pieces of Us". Paula and Kathryn were selling their handcrafted items and sharing information about the Mercantile at ACG.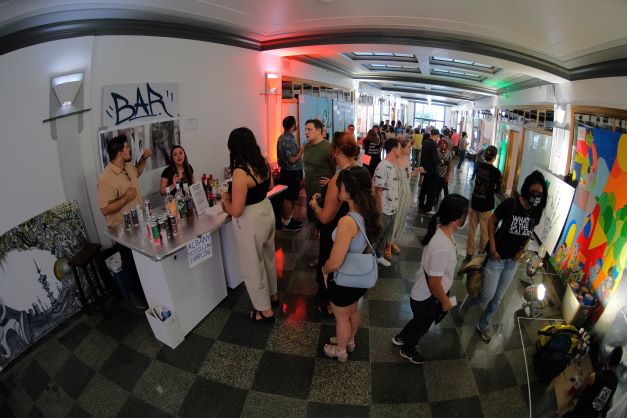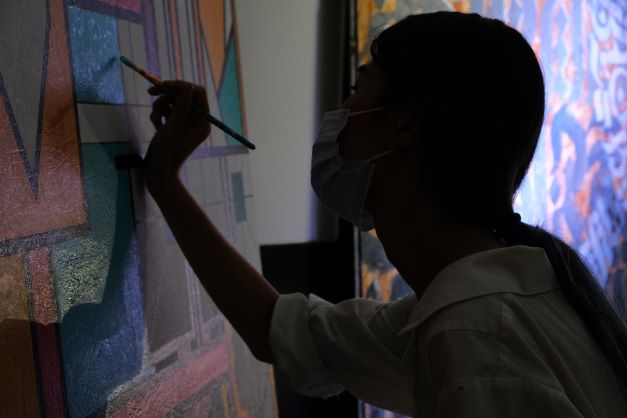 Photo Credit: Thom Williams
Watch a short video of our event by Relentless Awareness:
Click here to see more photos from pARTy @ ACG!
This event is supported by Capitalize Albany through the Amplify Albany Grant. This event was free and open to the public. All ages welcome.