Support Youth Art Programs!
Tags: Gallery News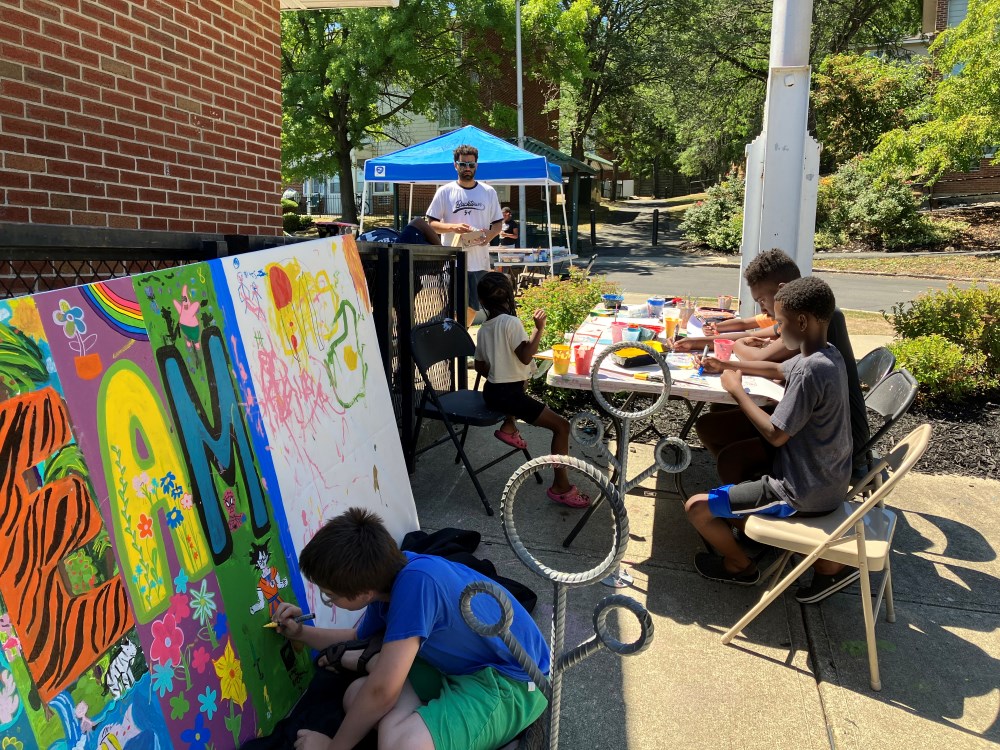 DREAM BIG workshop as a part of Summer Meals with United Way GCR
---
"With art, you could do anything and make a masterpiece."
The quote above is by a young artist who participated this year. We started LOOK! youth art programs in 2016 as 1-2 day workshops hosted in March to celebrate National Youth Art Month. 7 years later, because of your support, we now offer consistent and monthly youth art workshops year-round. We are grateful and eager to sustain it. Fortunately, we have a couple large grants to cover overhead expenses. Unfortunately, they do not cover the full costs of these programs. 
We aim to raise $10,000 through this campaign to help cover the costs of artist mentor stipends, art supplies, and necessary program expenses. With YOUR HELP, we will meet the art needs requested by the community and provide more art accessibility to youth in the Capital Region. In the past year, we hosted 7 in-house workshops AND 8 programs throughout the region, serving over 200 youth. Learn more about what those programs where here.
Art inspires us, and especially youth, to appreciate and process life. Your contribution flows directly to the local creative community, as ACG supports the artist mentors with generous stipends for teaching youth, as well as covers any costs associated with the arts programming. These programs provide free books, free food, and free art supplies directly to youth in our community. Plus, local artists get compensated for their time and talent!
For each program, ACG puts together art supplies packs for students to keep. You can help us replenish the art supplies closet by donating to this campaign. Please assist by keeping our shelves stocked! These packs supply each young artist with creative tools and needed nourishment to be creative in the world.
Supporting local and regional budding or established artists is what ACG does. This past year, we paid $70,000+ back to regional artists. The year before $48,000+. This is only possible because it is wholly supported by you and the foundational funds we receive. Without your contributions, Albany Center Gallery cannot sustain its valuable art programming and redistribute funds to compensate local artists for their time and talent. Please make your donation by Sunday, June 11, the anniversary of Art.Work.Space.'s first program-- see photo below!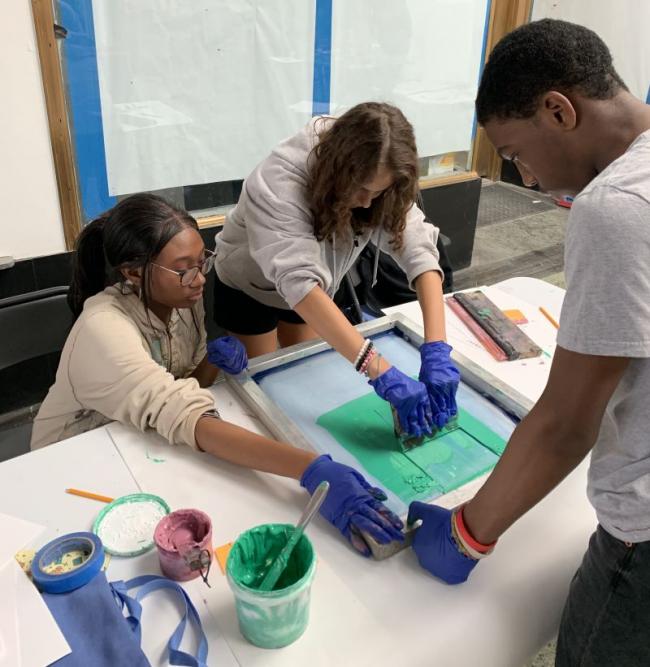 For Art.Work.Space. youth workshops, our incredible partners supply the youth artists with essential resources. The RED Bookshelf provides books for them to take home at every workshop session. Honest Weight Food Co-op supplies healthy lunches and snacks. The Art.Work.Space. workshops have been a vibrant environment for artmaking, art-sharing, and dialogue. Youth share positive and exciting experiences they have and express wanting to do more with us - and so do their guardians! During these workshops, they learned screen printing, medicinal protective spirit dolls based on kachina, thoughtful mixed media with nature, graphic novel and cartoon illustrations, acting, fiber arts like weaving, and cyanography (printing with sunlight) and painting with natural materials.
By supporting ACG's youth art programming, you play an important role in keeping the visual arts alive and educating through art. This programming teaches youth how to hone creative skills and use their voices. ACG works to foster a creative space for the youth in our community at no cost to them. We strive to create more of these programs and art opportunities as the demand only increases!
Donations are accepted via online here, check made out to "Albany Center Gallery" (please add "LOOK!" or "youth art programs" in the memo), or cash dropped off in an envelope at 488 Broadway, Suite 107, Albany, NY 12207 with a note from you!
Donation Levels:
Albany Center Galleries Inc. operating as Albany Center Gallery is a 501(c)(3) organization. Contributions are tax deductible within the limits of the law.
If you have any questions, please reach out to Karina at kwojnar@albanycentergallery.org.
Thank you to our incredible supporters to this campaign as of 6/16/2023:
Individuals:
Johanna Batman; Ellen Brickman; Carol Bullard; Steven C. Carberry; Henny de Knegt; Maria DeAngelo; Kevin & Cindi Dubner; Honest Weight Food Co-op; James M. Gaughan & Keith C. Lee; Carlsbury Gonzalez & Patricia Triller; John & Christine Greenhut; Stephen JeanPierre; Holly Katz & William Harris, Esq.; Steven C. Klingel; Kevin Kuhne; Annette Nanes & Scott Meyer; Nicolas Nealon; Mary Catherine O'Neill, Esq.; Tim & Ellen Pierce; Nancy Pierson & Gary Gold; Elizabeth Rausch-Phung; Susan Richardson; Venlue Williams-Leonard
Business, Foundation, & Government:
Honest Weight Food Co-op; Carl E. Touhey Foundation; NYS Legislative Initiative Grant through the Office of Children & Family Services; Omni Management Group, LTD. & I. David Swawite; Price Chopper Golub Foundation; The RED Bookshelf; Stewart's Shops & The Dake Family.