Two Exhibits on Display at ACG
Tags: Gallery News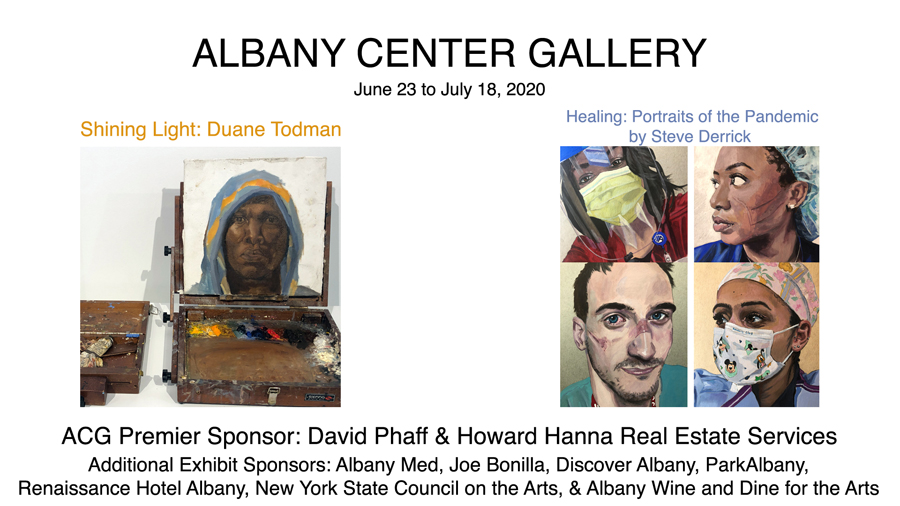 PROMO IMAGES
---
ACG will be hosting two exhibitions from June 23 - July 18, 2020.
Shining Light: Duane Todman's exhibit celebrates his life and artistic talent. Todman touched the lives of many local artists and community members, and this celebration will remember him and honor his work. More details HERE.
Healing: Portraits of the Pandemic, which will feature portraits by Steve Derrick of nurses and doctors who have been working strenuously in the effort to contain the spread of COVID-19 and aid patients with the virus. More details HERE.
Masks and social distancing will be required