Hungry for the Arts
Tags: Gallery News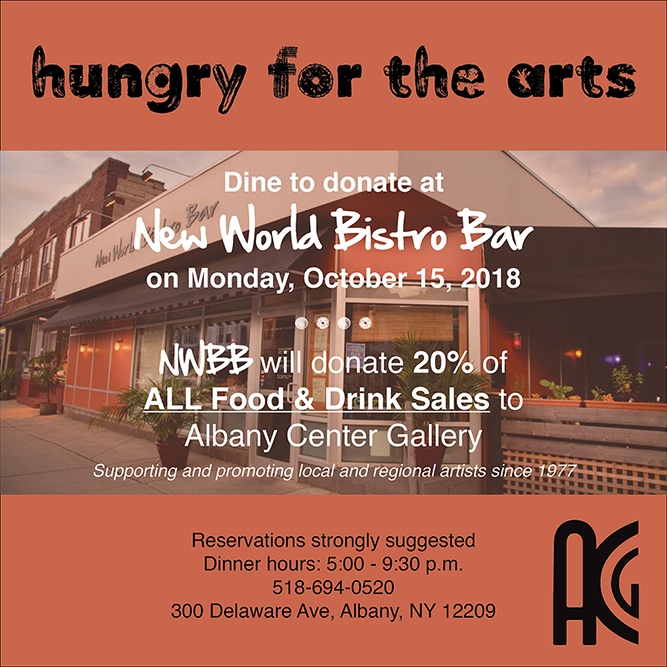 ---
Albany Center Gallery is pleased to announce Hungry for the Arts, a fundraiser in partnership with New World Bistro Bar (NWBB). It will be an evening dedicated to benefiting the regional arts filled with incredible food and fun!
When you "Dine to Donate" with New World Bistro Bar on Monday, October 15, NWBB will donate 20% of all food and drink sales to supporting the arts in the Capital Region. Just like the artwork at ACG, the ingredients at NWBB are sourced locally.
Reservations strongly recommended: 518-694-0520
Hours: 5:00 to 9:30 p.m.
New World Bistro Bar is located at 300 Delaware Ave, Albany NY 12209
GALA TICKET GIVEAWAY
Everyone who visits for dinner will be entered into a raffle to win two tickets to our Surreal Gala on November 17th.
Additional raffle tickets can be purchased the night of at NWBB for 5 tickets for $10.