ArtStreet Youth Art Workshop
Tags: Gallery News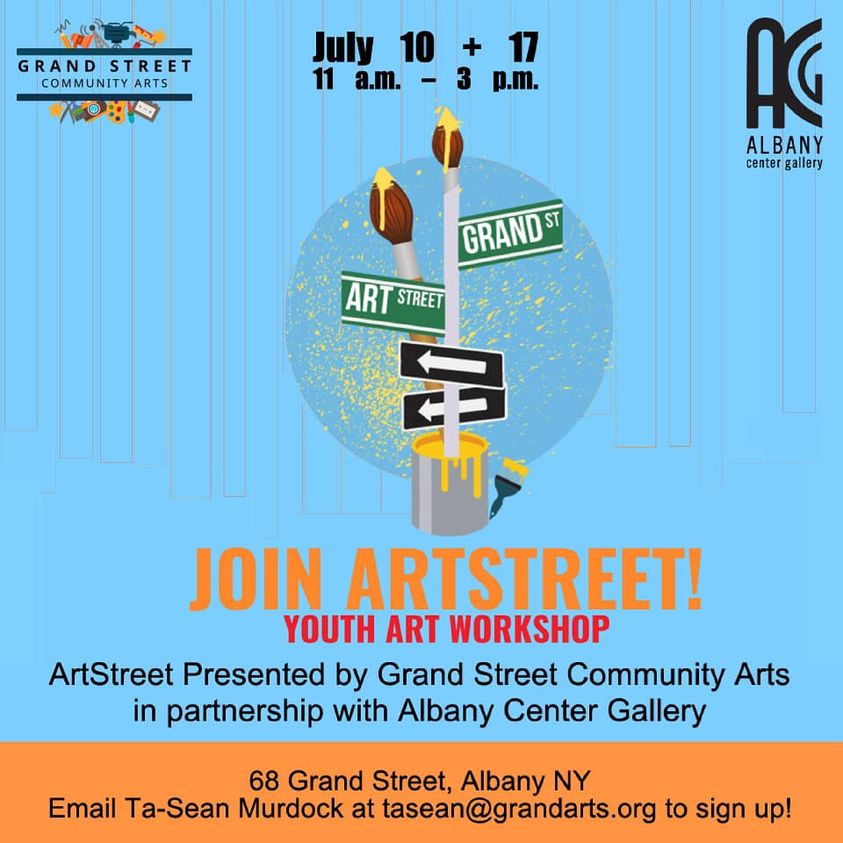 ArtStreet Youth Art Workshop Poster
---
We are proud to present our partnership with Grand Street Community Arts for the ArtStreet Youth Art Workshop! Youth will create their own unique art pieces, guided by local artist mentors on a subject or topic of their choosing.

The art will then be displayed in various locations around the City of Albany in pop-up galleries. Workshops are to take place on Saturday, July 10 & 17 from 11 a.m. - 3 p.m. at 68 Grand Street, Albany, NY. The ArtStreet Youth Art Workshop is free and open to ages 10-17.

Deadline for application is Friday, July 2, 2021. Spaces are limited. Please contact Ta-Sean C. Murdock at tasean@grandarts.org or (518) 463-2222 to register for the workshop or for more info.

To check out some photos of the event, click here!