ArtStreet Youth Art Workshop
Tags: Gallery News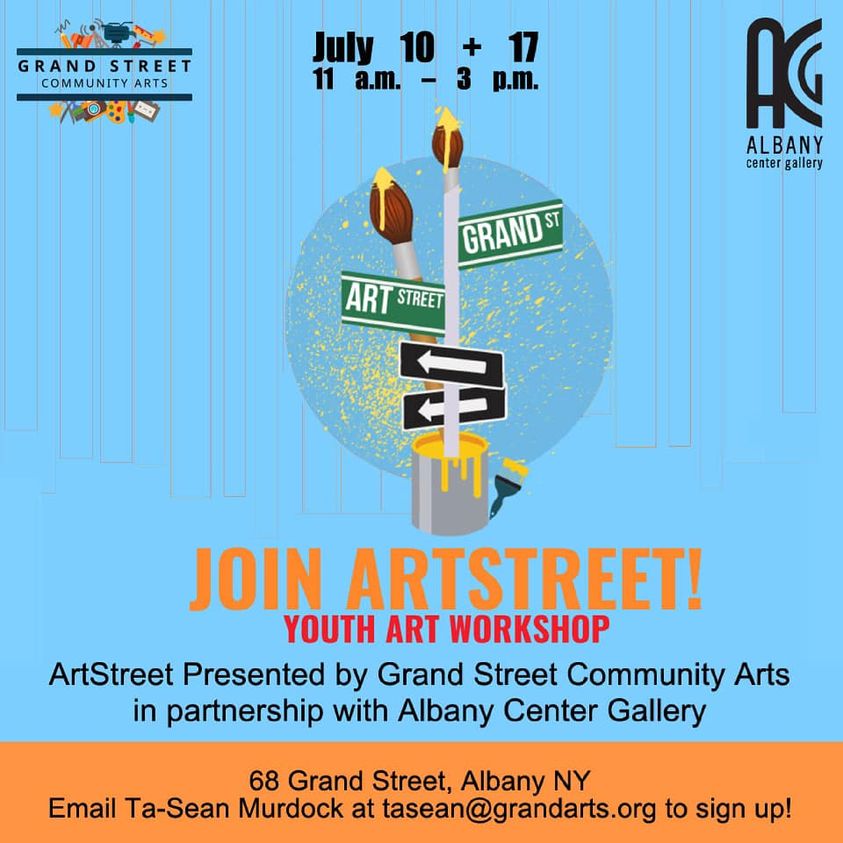 ArtStreet Youth Art Workshop Poster
---
ACG partnered with Grand Street Community Arts for the ArtStreet Youth Art Workshop! Youth created their own unique art pieces, guided by local artist mentors on a subject or topic of their choosing.

Their art was then displayed at the Albany Capital Center as a pop-up exhibition. Workshops took place on Saturday, July 10 & 17 from 11 a.m. - 3 p.m. at 68 Grand Street, Albany, NY. The ArtStreet Youth Art Workshop was free and open to ages 10-17.

To view photos of the workshop, click here! 
To see the Event Page for the Pop Up Exhibition at the Albany Capital Center, click here!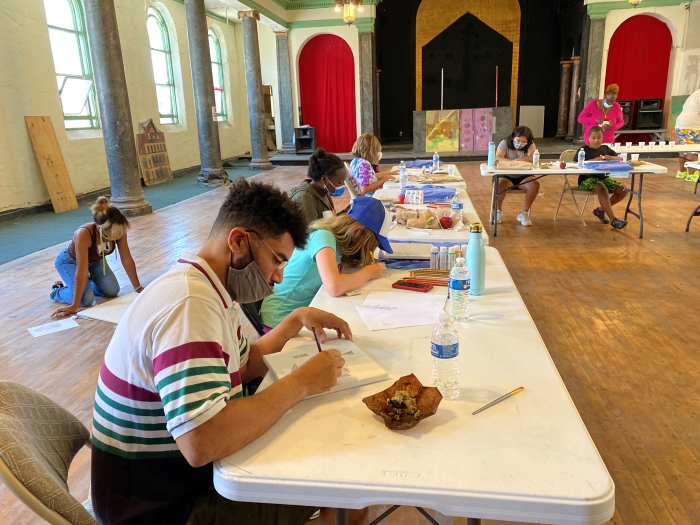 LOOK! Youth Art Donors & Supporters
(as of 6/1/2021)
Anonymous, Dorice Brickman, Ellen B. Brickman, Lisa Brown, Charles Buchanan, Steven C. Carberry, James Carr, Capital District Physicians' Health Plan, Inc (CDPHP), Krysia Cording, Dale Crisafulli, Maria DeAngelo, Kevin & Cindi Dubner, Fenimore Asset Management, Eugene & Barbara Garber, Honorable James Gaughan & Keith Lee, Benjamin Gleeksman & Belinda Colon, Carlsbury Gonzalez, Robin & Larry Gordon, Kirby Haizlip, Jessica Hansen, William M. Harris & Holly Katz, Honest Weight Food Co-op, Camille & Kevin Jobin-Davis, Mary P. LaFleur, Lori Lawrence, M&T Charitable Foundation, Willie Marlowe, Lisa Miller, Annette Nanes, Mary Catherine O'Neill, John & Patty Paduano, Georgiana G. Panton, Rita Papandrea, David Phaff, Ellie Prakken & John Smolinsky, Price Chopper Golub Foundation, Susan Richardson, Rosemarie Rosen, Susan Schmader, Donald Stauffer, Stewart's Holiday Match, Theresa Swidorski, Congressman Paul Tonko, Stephen Tyson, Edytta Wojnar
Thank you to Bank of America for their generous support of the LOOK! Youth Art Program. 
Special thanks to the Duane X Arts Foundation for their on-going involvement and uplifting of LOOK! Youth Art Program.