YMCA and ACG Youth Art Workshops
Tags: Gallery News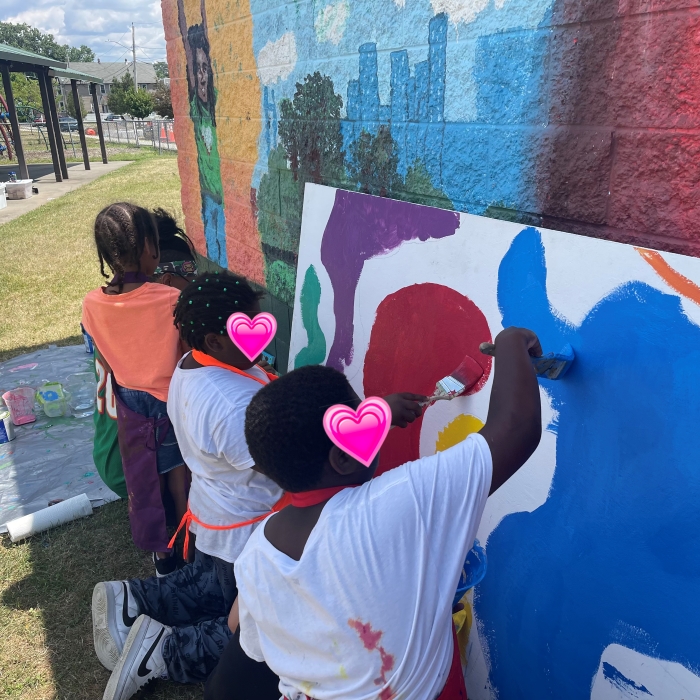 ---
ACG Partnered with the Capital District YMCA for 2 Youth Art Programs, located at Jerry Burrell Park in Schenectady; as well as Giffen Memorial Elementary School in Albany! 
"DON'T FORGET TO CREATE" Youth Mural Project with Artist Mentor Rae`at Jerry Burrell Park in Schenectady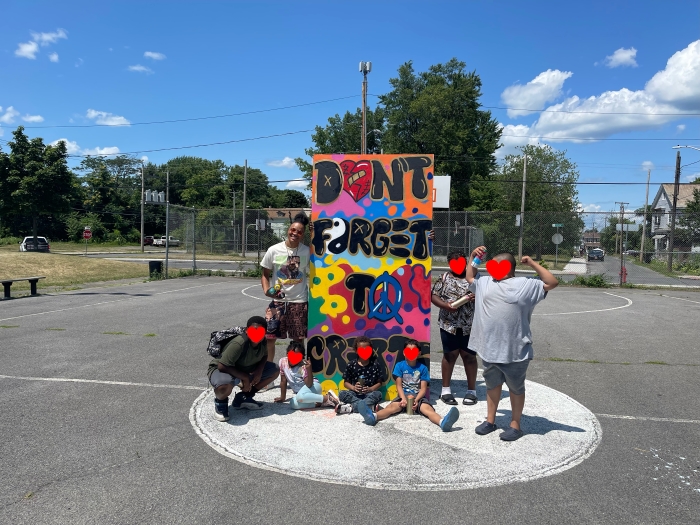 See more photos from the program here. 

From a blank panel to this awesome mural, the youth worked hard with Rae` to plan, sketch, collaborate, learn, inspire, and make amazing art! The kids painted their own 'Art Blobs' inspired by Rae`'s own artwork; and "Don't Forget To Create" was painted by all in large letters as the final touch of this vibrant mural that will live at the park for all to enjoy!
Youth Mural Workshop with Artist Mentors Kim and D. at Giffen Memorial Elementary School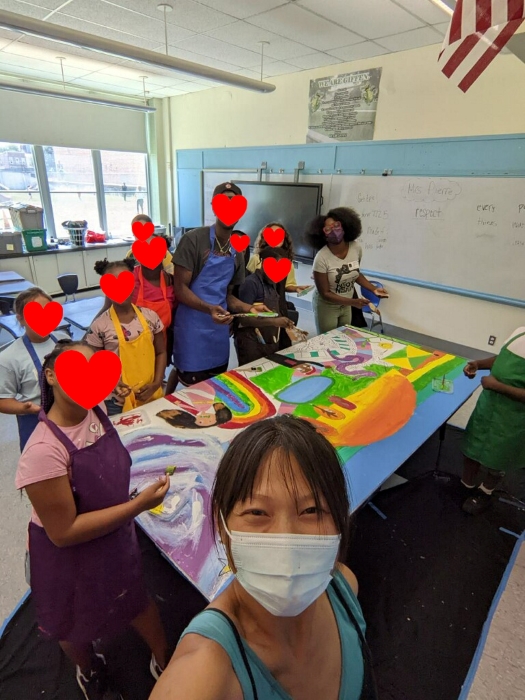 See more photos from the workshop here. 

The youth worked closely with Kim and D. for five days to create a beautiful mural that everyone worked together on! Before painting, Kim and D. worked with the youth through brainstorming and engaging spoken word circles or writing prompts to imagine what they wanted to be represented in the painting: emotions, ideas, feelings, hopes, and so much more. After brainstorming, they worked on drawing and using imagery to then transfer to the mural board and spend the rest of the week using their creative painting skills!

This vibrant mural is on view at Giffen Memorial Elementary School so that all of the kids who go to school there can see it and be inspired…and all who painted it can continue to enjoy it! 


A special thank you to Rae`, Kim, D., as well as all of the kids for their good energy, creativity and thoughtfullness. Another thank you to the Capital District YMCA.