WNYT NewsChannel 13 | Diversity Center Mural
Tags: Press Coverage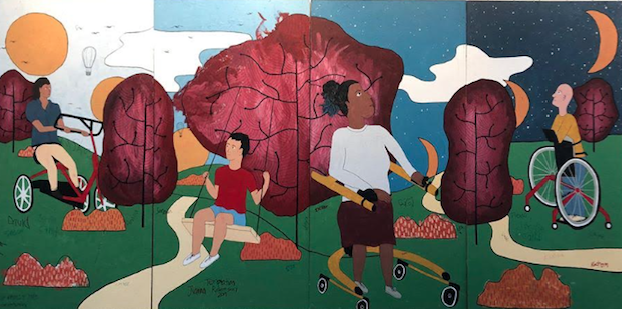 ---
This moveable mural was completed by Cara Hanley in December 2019 and highlights diversity in the community. The artist collaborated with Albany's Center of Disability Services, and illustrated the various individuals that are aided by the center. To read more about this moveable mural, click here. 
"When asked to create a mural for the Center for Disability Services, I wanted to focus on inclusivity and was influenced by two of the key tenets of the Center's mission statement: enrichment and empowerment of people with disabilities. Participants at the center painted pieces of the mural, and I worked to tie their work together into one cohesive painting that retained their individual artistic contributions. The final mural reflects the limitless and wonder the Center aims to inspire in its participants." - Cara Hanley
View the video covering the unveiling of the mural here.