Wine & Dine for the Arts Festival
Tags: Gallery News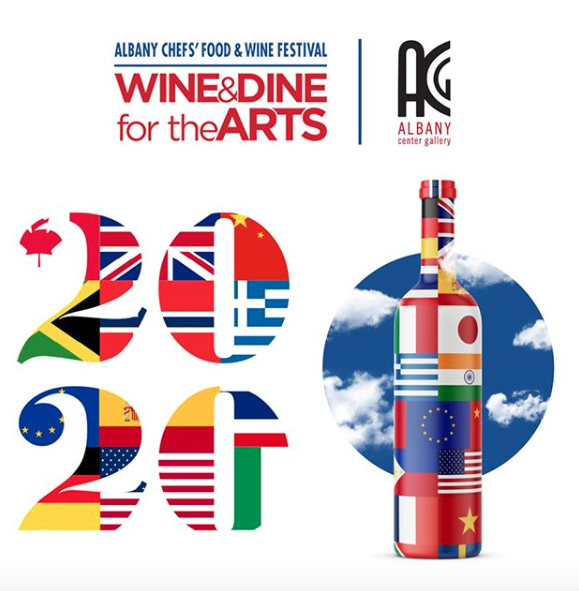 ---
Albany Center Gallery is pleased to be one of the beneficiaries of the 11th Anniversary Albany Chefs' Food & Wine Festival: Wine & Dine for the Arts. ACG partnered with the festival through the support of ParkAlbany to bring MORE ART to the weekend in the form of various art installments at the festival, including Arcadia, eba Dance Theatre, Phil Sundling from Prism Glassworks, and a moveable mural installation/ interactive booth in collaboration with Upside Collective. 
The theme of the 2020 Wine & Dine for the Arts Festival is centered around the beauty and simplicity of flags from various countries around the world. The flags portrayed on the wine bottle illustrate the global community, and many of the countries represented in the logo are featured in dishes and wines presented at the festival. 
To learn more about the event, visit their website: https://albanywinefest.com/
To read more, visit https://www.albany.com/restaurants/albany-wine-fest/ and https://www.timesunion.com/seen-events/slideshow/SEEN-Wine-Dine-for-the-Arts-199363.php
View pictures from the event here.