Vote for ACG in the Times Union Best of 2023!
Tags: Gallery News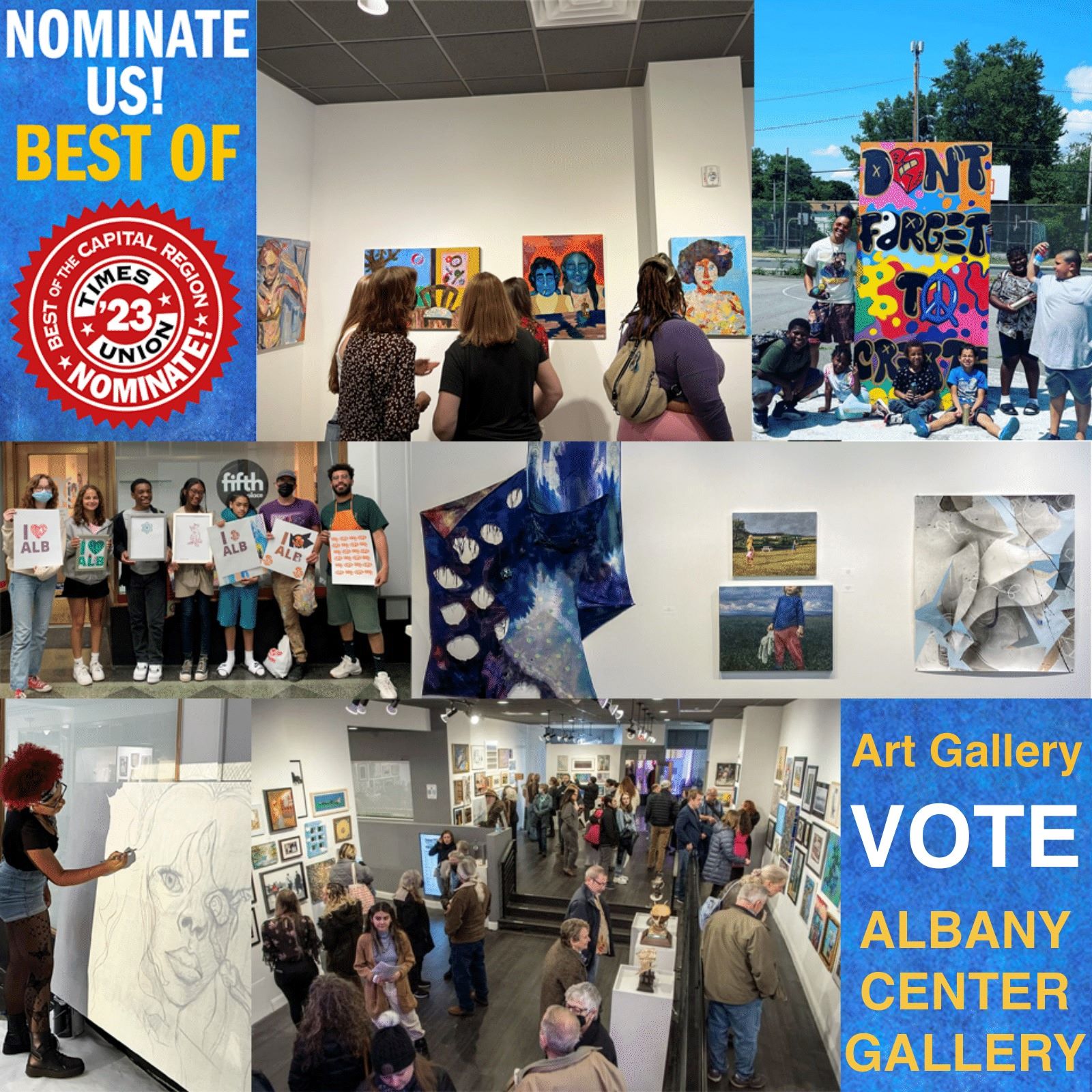 ---
Vote for Albany Center Gallery in the Times Union Best of 2023! 
Click the link HERE to VoteClick the above link, go to the "Arts & Entertainment" Section, and click "Best Gallery" to vote for Albany Center Gallery!Voting for the top 5 in each category will run from Feb. 20 through March 3. Results will be published at the end of April in a special Times Union magazine, as well as on timesunion.com. Thank you for everyone who participates. 
We are so honored to be nominated in the category of Best Art Gallery in the Times Union's Best of the Capital Region 2023! Thank you to ALL OF YOU for your continued support of ACG.