Traveling mural honors local COVID losses
Tags: Press Coverage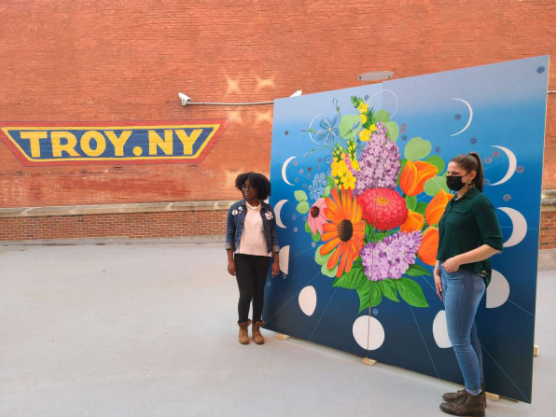 ---
"To honor the lives lost to the pandemic, local artist Rachel Baxter has created a mural to serve as a visual tribute. The mural of flowers, painted on wooden panels, is moveable and is making its way around the Capital Region."
"'We were just in conversation and like came up with this design,' said Baxter. 'Each flower has its own meaning so there's flowers that symbolize remembrance and strength and endurance, and I really just wanted to create something beautiful that recognized the loss and the grief and the struggles of this past year but also offered you know a moment of peace and beauty for people to kind of reflect upon'."
Click here to read more.