Smallbany Gallery, Neen Rivera at ACG
Tags: Gallery News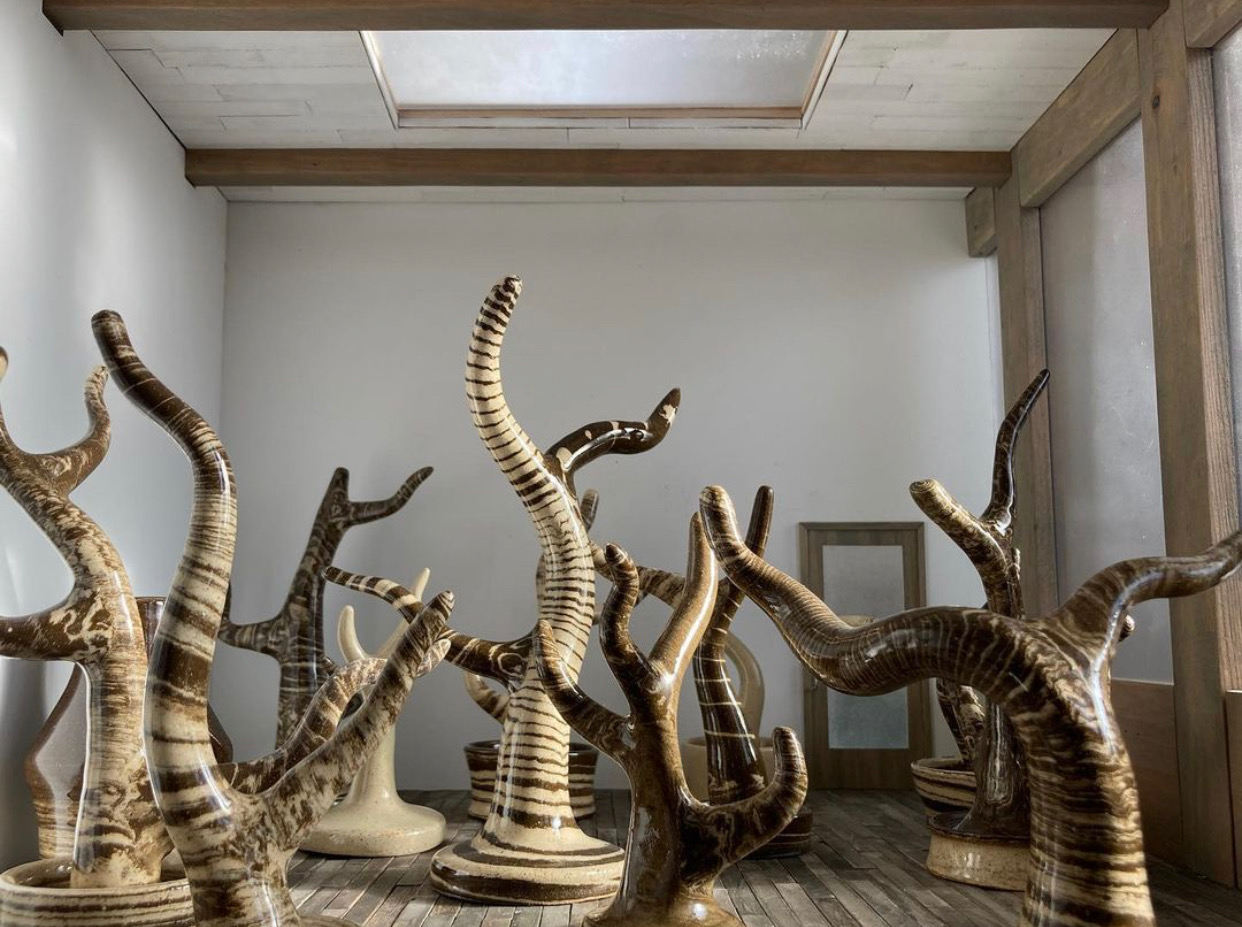 Images by Katie Chwazik.
---
Join us Thursday, April 21 through Saturday, April 23 from Noon - 5 p.m. for a pop-up installation of Smallbany Gallery with artist Neen Rivera in person at ACG, titled "Glazed Bosque" - curated by Katie Chwazik!
From Smallbany Gallery: 'Watch your step and be ready to duck on your way through the gallery! Neen Rivera's show "Glazed Bosque" is in-person at Albany Center Gallery Thursday through Saturday during gallery hours.
From the artist: "Neen Rivera, is a non binary Puerto Rican artist from Newburgh, New York, who explores the experience of being a mixed race/ white presenting artist in a time when confronting and dismantling white supremacy has reached public attention, especially in the art world. Neen's work highlights gorgeous shades of brown that are commonly overlooked by white artists. Neen sees the mixing of the white and brown clay as a metaphorical self-portrait. Visually, they work with these colors that can be mixed and blended, yet are also distinct. They blend two stoneware clays on the pottery wheel forming sculptures that challenge the conventional treatment of clay on the wheel. Neen breaks away from the idea we must "open" clay in the center of the wheel. Pushing clay towards the center of the wheel forming a series of connected tree-like tendrils. They hope to use this miniature exhibit as a platform to make future proposals to create new and more ambitious work, such as the creation of these tree-like sculptures at human-scale."
These pieces are also functional- Rivera describes some as ring or jewelry holders, and the brown round piece fits a tealight candle- reach out to @neensculpture to claim one.'