Pop-Up Exhibit: Cara Hanley @ 3Fish Coffee
Tags: Gallery News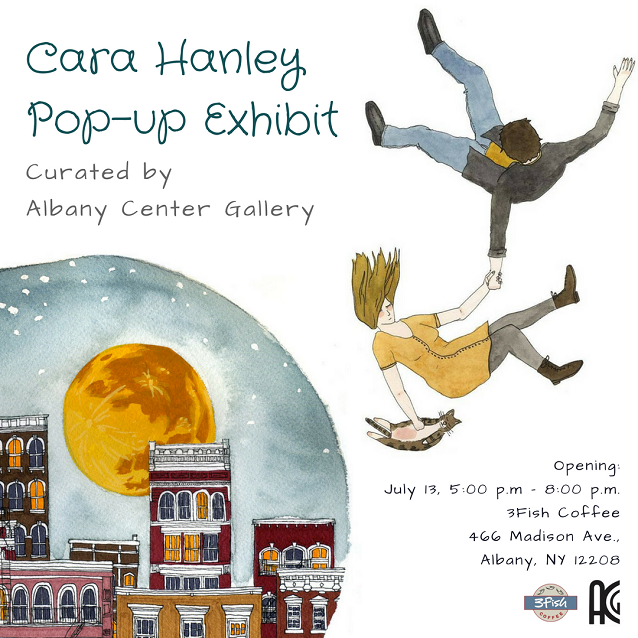 ---
We curated a new pop-up exhibit at 3Fish on Friday featuring artwork by local illustrator and muralist Cara Hanley. Save the date for the Opening Reception on Friday, July 13 from 5 to 8 p.m. Register for the Opening Reception on the Facebook event page here.
As part of ACG's art rental/art consultation program, ACG curates pop-up exhibits at 3Fish Coffee. Our newest pop-up installation features 22 whimsical, imaginative works created with ink and watercolor by artist, muralist and illustrator Cara Hanley.
Join us for the Opening Reception of this pop-up exhibit on Friday, July 13 from 5 p.m. to 8 p.m. - special evening hours for 3Fish Coffee and Downtube Bicycle Works.
To purchase art, please email the artist at cara.m.hanley@gmail.com. Check out her other work on Instagram @caramhanley
Keep up with 3Fish on Facebook, @3FishCoffee.