Object Lessons (Satellite Exhibition)
Tags: Gallery News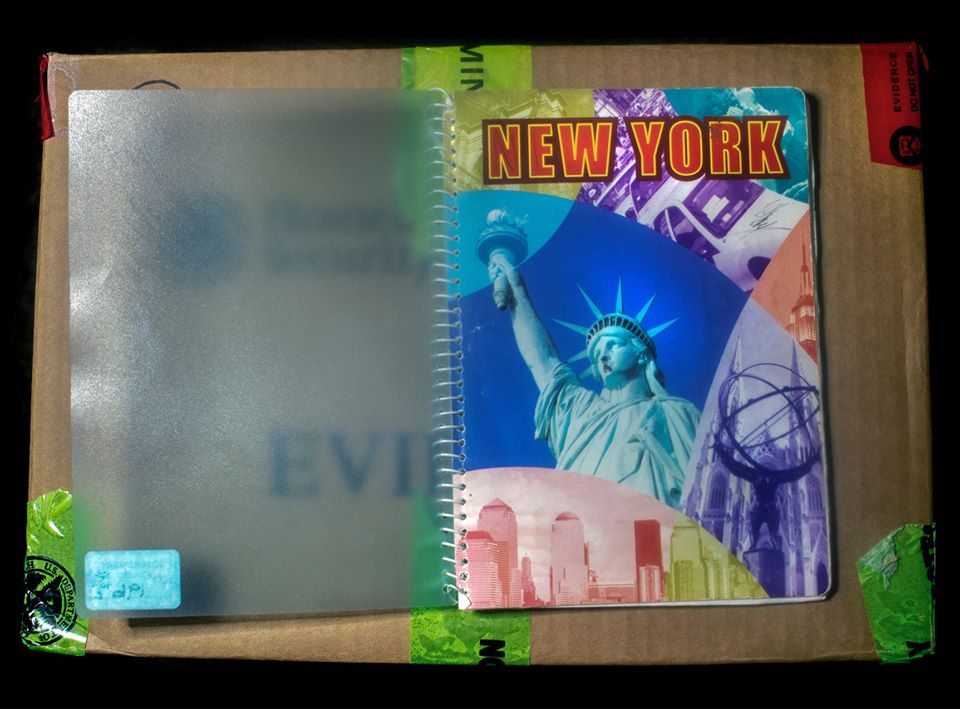 ---
Albany Public Library (Albany NY Library) is partnering with Albany Center Gallery and the Capital District Women's Bar Association - CDWBA to present a special photo exhibition, "Object Lessons," that explores the nature of the prosecution of sex trafficking crimes.

(THE LIBRARY HAS CLOSED DUE TO THE COVID-19 VIRUS)
"Object Lessons" premieres on Friday, March 6, with an opening reception at 6:30 pm to 8:00 pm at the library's Washington Ave. Branch. The photo exhibition will be open during branch hours and run through April 18.
CDWBA put together a list of educational materials to accompany this exhibition. The provided PDFs below are to help individuals identify the signs of sex trafficking and how to protect yourself/others. There is also information about the business of sex trafficking and the power structures involved. 
Understanding the Victims' Mindset
Sex trafficking is a worldwide problem, raking in profits of roughly $99 billion dollars per year for traffickers. "Object Lessons" was created by Nina Berman, an award-winning documentary photographer, filmmaker, author, and educator from New York City, to bring awareness to the pervasive problem of sex trafficking in the Capital Region and beyond. The exhibition depicts the evidence used to try and convict sex traffickers, including victims' clothing and the weapons used to coerce victims into submission. Berman said she chose "to investigate the physical evidence as a way to communicate the mechanism of control and the underlying motivations of profit and power that drive perpetrators and imprison victims."

Exhibition Title: Object Lessons
March 6 through April 18, 2020 | Albany Public Library Washington Ave. Branch | 161 Washington Ave. Exhibition
Artist: Nina Berman
Opening Reception: As part of Albany's 1st Friday, on March 6, 2020, 6:30-8:00 pm | Washington Ave. Branch | Light refreshments will be served.

The exhibition will inform the public about the nature of these sex trafficking prosecutions and the brave victims who choose to tell their stories. "These crimes, which are both widespread and hidden, are characterized by violence, fear, intimidation and psychological manipulation. They are difficult cases to prosecute and rely on the bravery of victims to come forward and place their trust in the legal system," Berman said. http://www.ninaberman.com/

Albany Public Library: Albany Public Library (APL) educates, entertains, and empowers our community. APL operates seven award-winning branches serving the residents of Albany. Each month, about 69,000 people visit the branches to borrow materials, attend programs, access computers, and research information. More than 53,000 books, DVDs, and other materials are circulated each month. The library also provides 5,000 WiFi sessions and 13,000 public computer sessions each month. APL hosts 350 programs and provides 700 meeting and study rooms monthly. | albanypubliclibrary.org | Albany NY Library

Albany Center Gallery: Albany Center Gallery is dedicated to exhibiting contemporary visual art produced by emerging and established artists living within a 100-mile radius of Albany, NY. The gallery seeks to inspire interest in and interaction with the works of art by an increasingly diverse audience. It aims to promote and showcase the region's artists as a critical component of our local cultural offerings. Albany Center Gallery is a nonprofit, community-based organization that is supported by membership; individual, corporate, and foundation funds; fundraising events; and commissions on the sale of original art. | www.albanycentergallery.org

Capital District Women's Bar Association: The Capital District Women's Bar Association (CDWBA) is a local bar association comprised of nearly 300 local attorneys, judges, law students and others. Since its founding in 1978, CDWBA's guiding mission has been dedicated to promoting the advancement of Capital Region women involved in, or affected by, the legal profession; encouraging the fair and impartial administration of justice and providing public service and education to the community at-large. In furtherance of that mission, CDWBA has established the first-of-its-kind Sex Trafficking Committee dedicated to raising awareness of sex trafficking in the Capital Region.| www.cdwba.org
Photo:© Nina Berman (Image Credit: Nina Berman, Newark, Photograph)