More Art Everywhere Mini-Benefit
Tags: Gallery News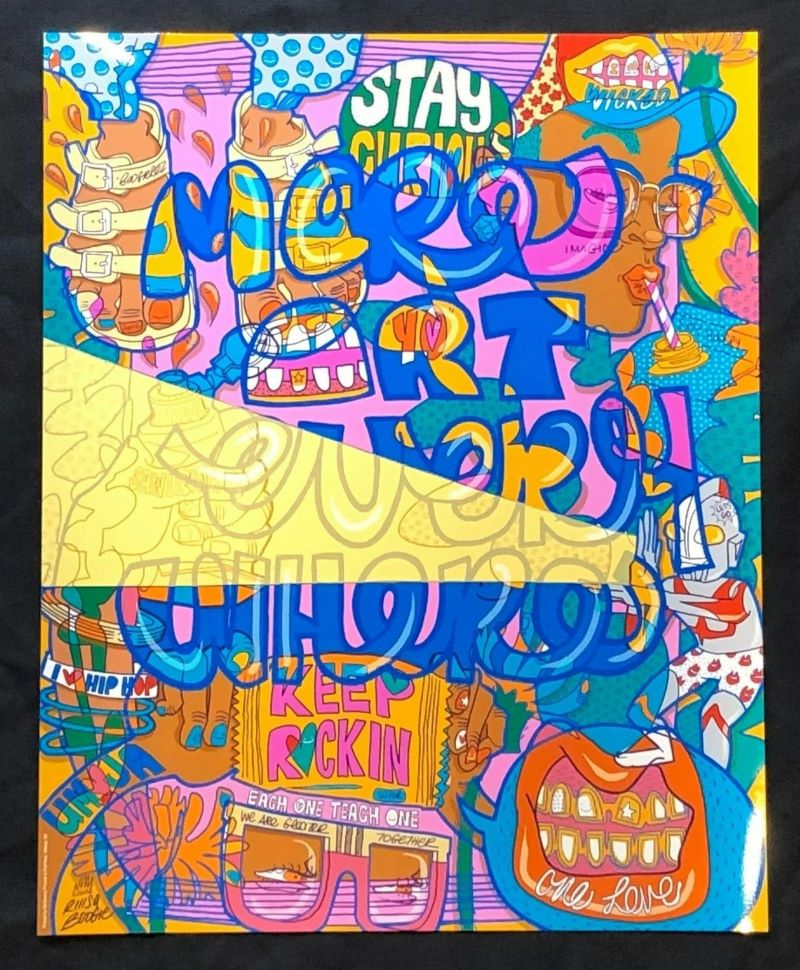 Poster Designed by Riiisa Boogie.
---
Limited Edition, only 40 available! Check out these custom, one of a kind designs by Riiisa Boogie on 16"x 20" poster heavyweight archival metallic pearl paper with photographic dye donated by McGreevy Prolab & Propress. Thank you both for your support! 
You can also bundle the posters with totes, t-shirts, stickers, magnets, and coasters! 
More Art Everywhere Tote Bags were screen printed by local artist Made in Truth Clothing. 
ACG T-Shirts were printed by 518 Clothing. We have S-XL, when we email you to arrange a pick up, you can share your size.
All proceeds raised go towards ACG's community outreach initiatives and mission of supporting artists. 
Pick up is preferred. Shipping is available for additional costs.
About the Metallic Pearl Paper: This extraordinary photo paper has a wonderful translucent metallic glossy surface. Its unique property comes from mica crystals that are crushed and embedded in the emulsion and then covered with a thin layer of metal oxides. Through an interplay of transparency and refraction, one can discern an opalescent effect with silver-white and metallic reflections, much like the surface of an actual pearl. 
Visit the Albany Center Gallery Square Store here: https://albanycentergallery.square.site/
More Art Everywhere Poster by RiiisaBoogie ($35 + tax)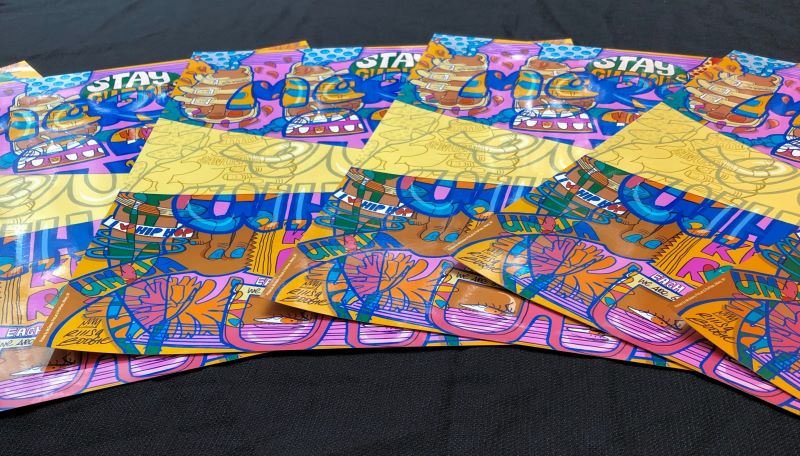 More Art Everywhere Super Bundle: Poster, Tote, T-shirt, 1 Sticker, 1 Magnet, and 2 Coasters ($75)
Poster & Tote Bundle: $50.
"Just the Little Things" Bundle: 1 Sticker, 1 Magnet, and 2 Coasters ($5)