Mohawk Hudson Regional Invitational 2020
Tags: Gallery News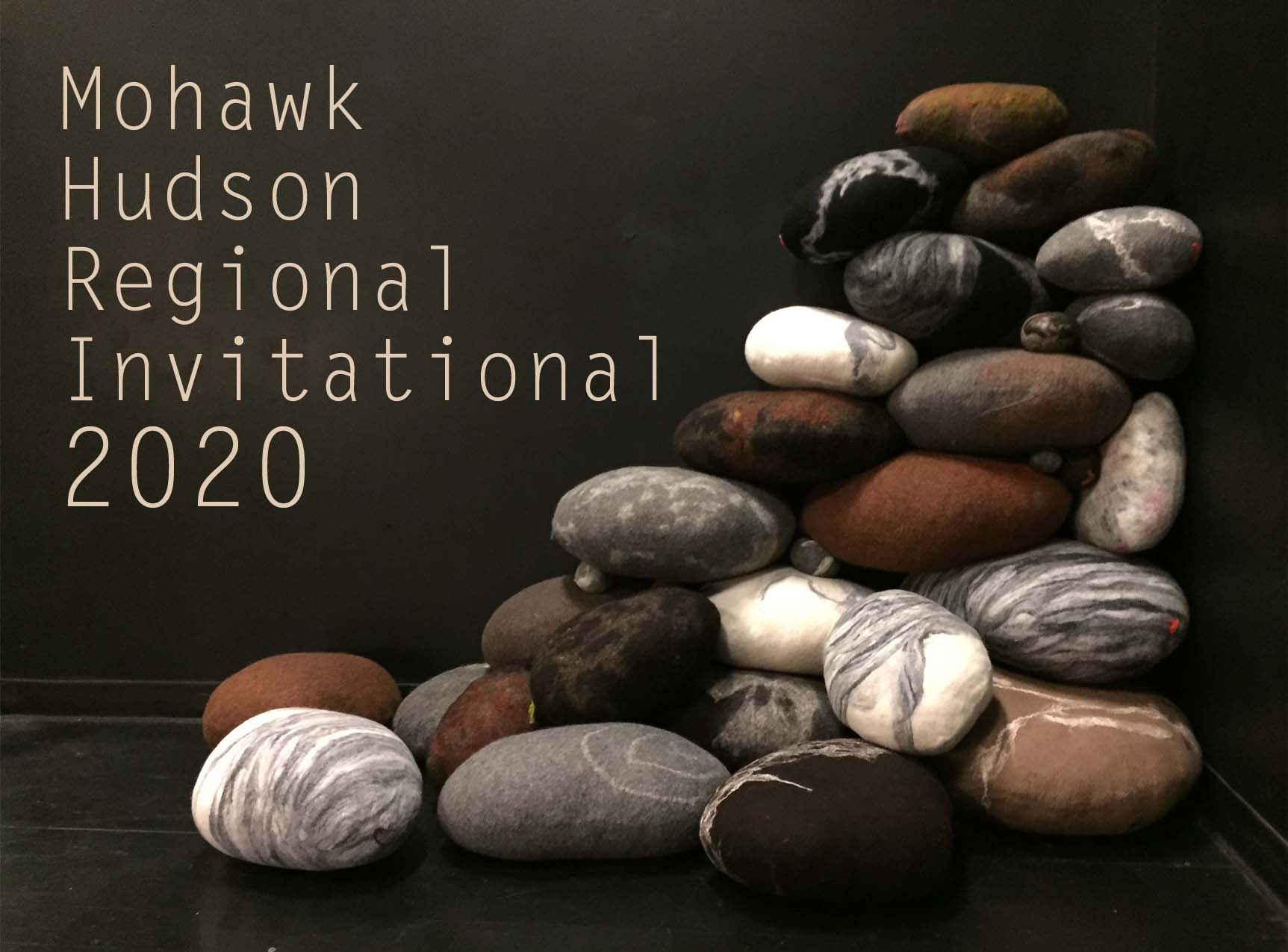 ---
The Mohawk-Hudson Regional Invitational 2020 exhibition is at Albany Center Gallery from March 31 to May 1, 2020, this being said, ACG will be closed to the public until April 30, 2020. Nevertheless, we will still be sharing this exhibition with the public virtually. This exhibition features the work of regional artists Cyndy Barbone, Jane Feldblum, Joy Muller-McCoola, Barbara Todd, and Victoria van der Laan. An artists' reception date and time are to be announced based on the developing situation.
View photos of the exhibition here.
Read Curatorial Associate Jennie Tang's commentary here.
Read the Times Union article here.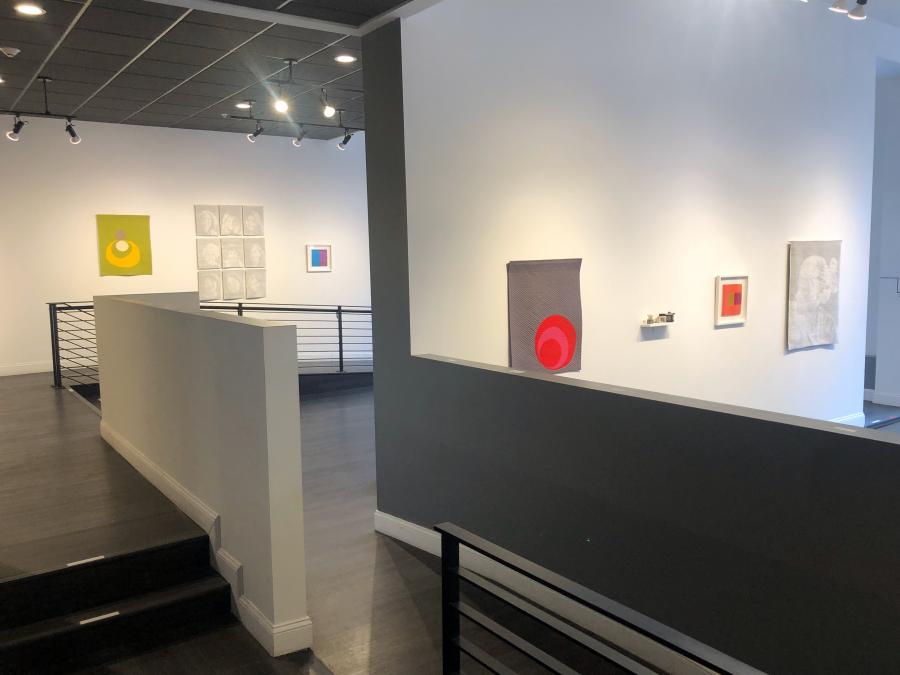 Each year, ACG selects artists from the previous year's Artists of the Mohawk-Hudson Region exhibit, a rotating, juried exhibition that highlights the work of the best visual artists in the region and is always one of the area's most prestigious and popular shows. Of the 82 artists chosen by juror Victoria Palermo for the Mohawk-Hudson Regional show at the Hyde, ACG has selected Cyndy Barbone, Jane Feldblum, Joy Muller-McCoola, Barbara Todd, and Victoria van der Laan. The gallery is honored to provide these five accomplished and distinguished artists with an opportunity to showcase their work in greater depth. 
Cyndy Barbone is a textile artist based in Greenwich, NY, who has exhibited nationally and abroad. Working primarily on the handloom, Barbone creates figurative work, inscribing her woven textiles with images that are personal yet have cultural or political references. For her, weaving has been a metaphor for the creation of something other than just cloth, whether a story or a narrative. In an effort to address climate change and issues facing contemporary women, Barbone has recently turned to undyed yarn in weavings of portraits of women who she knows.
Artist and educator Jane Feldblum has been exhibiting her works throughout the region since the late 1960s. Driven by a compulsion to create since her youth, Feldblum has always been considered creative and artistic. Her works are typically characterized by their small scale, made in an intimate way that the artist finds comforting and immersive regardless of their size. Feldblum's works are largely inspired by organic forms in nature which often create a geometric sense of order. Ideas often grow out of each other, with individual parts culminating in logically formed whole concepts. 
Sculptor Joy Muller-McCoola uses the ancient process of wet felting to explore themes such as movement, nature, the human form, and the relationship between the natural and industrial in her works. Both water, which is necessary in her process, and the stones Muller-McCoola creates are found in places that bring the artist a sense of peace. Surface and form are created simultaneously through a process utilizing resists and sheared wool. Muller-McCoola has been exhibiting and teaching throughout the region since 1980.
Barbara Todd is a Canadian-born artist who combines a minimalist aesthetic with a poetic and politicized sensibility through textile works that mimic and reference women's domestic textile production. Todd found her calling at the age of seven, knitting with her grandmother and sewing for her dolls, and has kept textiles central to her practice ever since. Inspired by all aspects of life, Todd is informed by the dialogue created between material, process, and meaning in her creation. Todd is represented by galleries and private collections in both Canada and the U.S., and she has completed several public art commissions, most recently at the St. Patrick Station in downtown Toronto.
Textile artist Victoria van der Laan finds her practice deeply rooted in tradition. Never having attended art school herself, van der Laan instead learned from a long line of women who created beautiful and useful things with needles and thread. Informed by a love of color and abstraction, van der Laan's current body of work strives for innovation by interpreting her traditional art form through an exploration of geometry, nature, and feminism. With respect to the current climate crisis, van der Laan has committed herself to a practice of recycling and repurposing vintage and dead stock textiles in her new works.
The exhibit is sponsored by ACG Premier Sponsors Howard Hanna & David Phaff, as well as Joann Ryan, ParkAlbany, the New York State Council on the Arts, the Albany Wine & Dine for the Arts Festival and Honest Weight Food Co-op.