Local High School Students Help Professional Artists with Indoor Murals
Tags: Press Coverage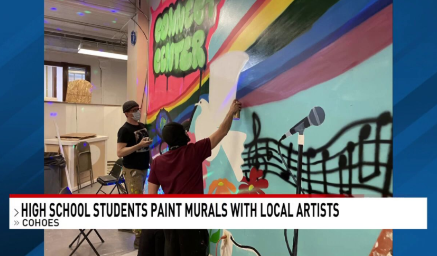 ---
"On Sunday in Cohoes, nine local high school students helped three professional artists paint indoor murals. They created the paintings in the historic building that was once known as the St. Agnes Church.
Students worked with local artists Brian White, Dhasean Skillz, and D. Colin. This is part of the collaboration between the Connect Center's Youth Art Programming and the Albany Center Gallery."
Click here to read more.