High School Regional Juried Art Exhibition
Tags: Gallery News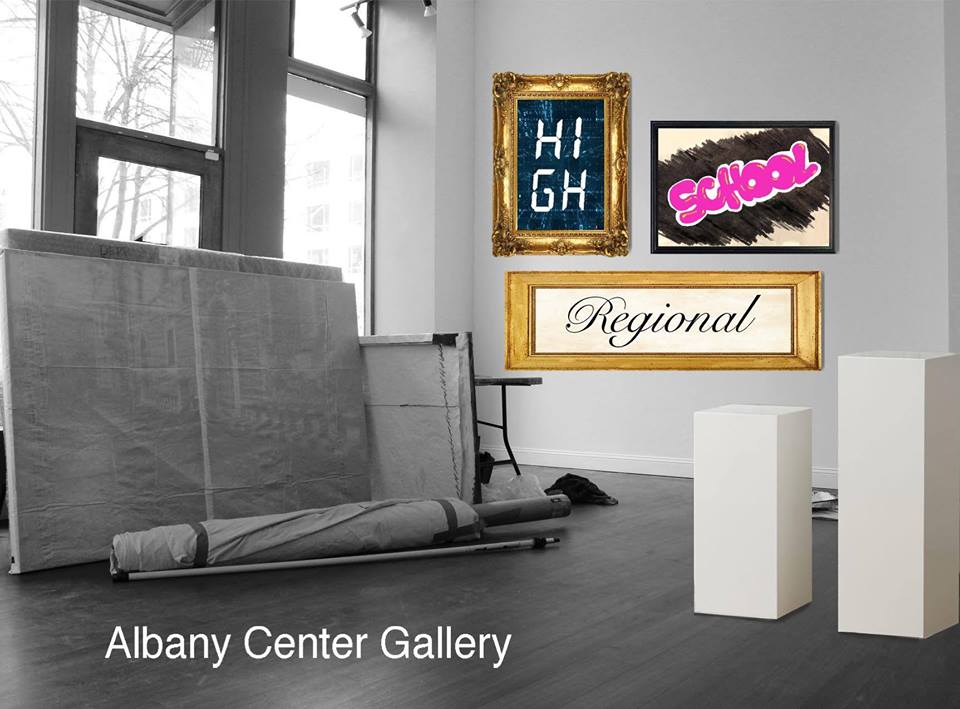 ---
The High School Regional Juried Art Exhibition will be on display at ACG from April 24 to May 18, 2018. Join us for the 1st Friday Reception on Friday, May 4 from 5 to 8 p.m. in conjunction with 1st Friday! The exhibition features 100 high school students from 24 high schools around the Capital Region, selected by jurors Tammis Groft (Executive Director of Albany Institute of History & Art) and Tony Iadicicco (Executive Director of ACG) out of over 500 submissions. The exhibit showcases a variety of student work including: painting, drawing, photography, film, digital media, and sculpture.

Exhibit dates: April 24 - May 18
Students and family reception: Thursday, May 3, 5 to 8 p.m. (Awards at 6:30 p.m.)
Public reception: 1st Friday, May 4, 5 to 8 p.m.

Click to view the 360 degree Virtual Tour of the exhibit here.

Exhibiting students include: 
Abby Sicilia, Abigayle Jorden, Ahmeik Robinson, Alex Heap, Alexia Buddeau, Alyssa Lindheimer, Arshiya Shaikh, Audrea Din, Bailey DeCocco, Briana Mackey, Cara Yi, Caroline Yao, Carrington Sanders, Christina Cammarata, Christine St. Jeanos, Claire Wu, Colleen Selner, Cristina Vlad, Dante DiGiovanni, David Loparco, Dayna Scott, Emily Lasch, Emma McGuane, Erin Hanna, Erin Pulver, Evan Carey, Evan Kortz, Francesca Coppola, Genaro Vargas, Grace Lambert, Grace Menear, Guadalupe Delarosa, Haemin Hwang, Hailey Sarsfield, Hanieka Balint, Helen Yang, Helene Ryu, Isabel Rodriguez, Isabella Mantica, Isabella Martinez, Isabella Pastore, Ivy Huang, Jack Amadon, Jack Hassett, Jayde Becker, Jessica Johnson, Julia Higgins, Julia Liu, Katherine Chen, Katie Victor, Kaylee Park, Kerry Flower, Kiara Stovall, Laura Morse, Lauren Harland, Lauryn Smith, Lindsey Conboy, Lucas Neufeld, Madison Spencer, Maegan Drzymala, Malika Bensalah, Malika Umar, Malvina Bhatia-Guerin, Marie Miller, Marie Sealtiel Delima, Mariel Calderon, Megan Rest, Mengchen Zhang, Molly Bogardus, Molly Lamendola, Morgan Jennings, Morgan Woodbeck, Nadia Boyea, Natasha Strock, Nathan Slisher, Nick Lipari, Olivia Jack, Olivia Metchick, Olivia Nelson, Otter Vispo, Samuel Crouth, Savannah Swierzewski, Sean Voelger, Shahad Mohammed, Siwon Lyu, Sophia Chow, Sophia Doehla, Sunghyun Park, Sydney Danziger, Tyler Slovak, Yushi Li, Zhige (Cecilia) Lu

Schools include:
Albany Academy
Albany City Schools
Averill Park Central Schools
Ballston Spa Central Schools
Berne-Knox-Westerlo Central Schools
Bethlehem Central Schools
Burnt Hills-Ballston Lake Central Schools
Cairo Durham Central Schools
Doane Stuart School
East Greenbush Central Schools
Emma Willard School
Greenville Central Schools
Guilderland Central Schools
Ichabod Crane Central Schools
Mohonasen Central Schools
Niskayuna Central Schools
North Colonie Central Schools
Schalmont Central Schools
Schenectady City Schools
Schodack Central Schools
Scotia-Glenville Central Schools
Shenendehowa Central Schools
Tech Valley High School
Voorheesville Central Schools

Exhibit Sponsors: Honorable James M. Gaughan & Keith C. Lee, Joann Ryan, ParkAlbany, M&T Bank, New York State Council on the Arts, and The Albany Wine and Dine for the Arts Festival.