Ecosystems
Tags: Gallery News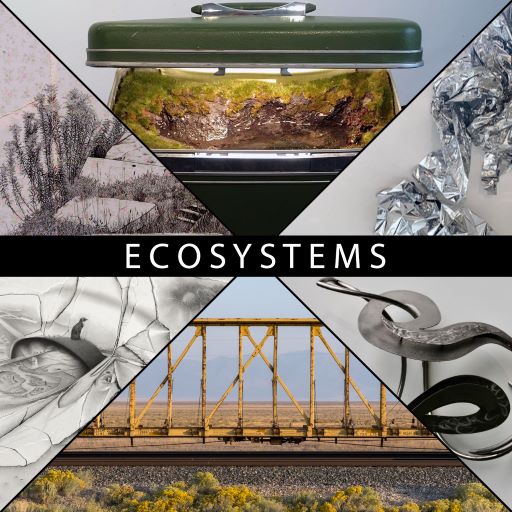 ---
From October 11 - November 12, 2022, Albany Center Gallery (ACG) presents Ecosystems, featuring the work of 6 regional artists: Jay Lalonde, Stephen Mallon, Maeve McCool, Charlotte Schulz, Kathleen Vance, and Carolyn Watson. An Artists' Reception was held on Friday, October 14, 2022, from 5 - 8 p.m. Ecosystems was free and open to the public; Tuesday – Saturday, Noon – 5 p.m.
Ecosystems includes work that considers how human disturbances affect the evolutions of the ecosystems they touch, and how ecologies bear the brunt of unsustainable human practices. Through multiple forms of work, these artists illustrate the ability of natural spaces to adapt, subsume, or accommodate the artificial interventions caused by industrial productions and byproducts. Ecosystems highlights the remains of human utility and different levels within the relationship between human consumption and the environment.
View our 360 virtual tours of Ecosystems here!
Jay Lalonde lives and works in Ulster Park, NY. He has been interested in creating art since childhood making drawings and models. While in his 20's, Lalonde worked at Tallix Art Foundry in Beacon, NY. This is where he had the opportunity to work alongside and learn from many different artists. He combined this newfound knowledge with his technical skills and began creating sculptures. Lalonde's most recent series of stainless steel works, titled "The Hudson River Sculpture Regatta", is inspired by his love of sailing and fascination with the Hudson River. This series consists of many intricate, wall-hanging sculptures which are evocative of the wind, waves, and the ships that navigate them.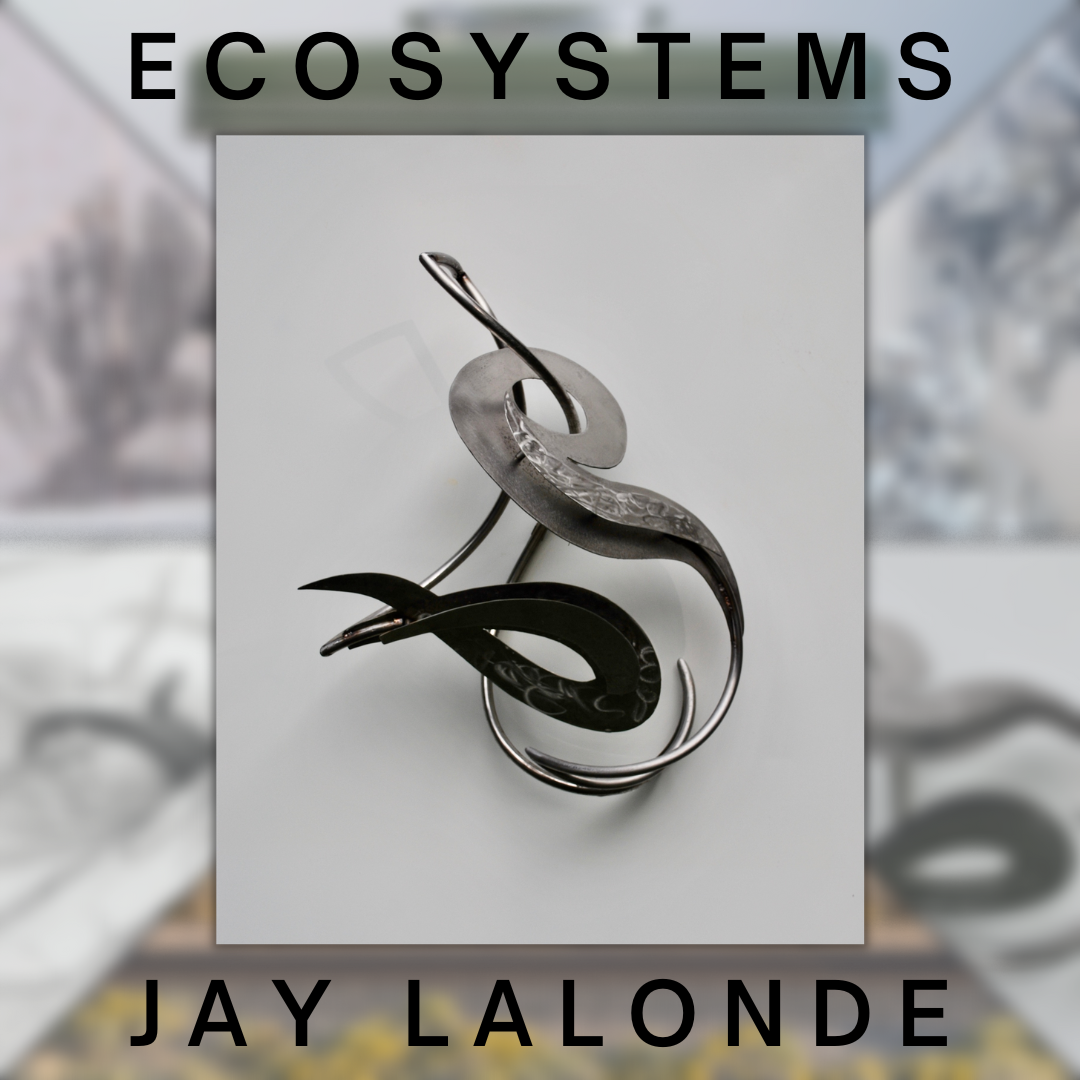 Stephen Mallon is a photographer and filmmaker who specializes in capturing industrial-scale creations of mankind at unusual moments. He speaks frequently at universities and participates in student portfolio reviews, giving feedback on their work. He lives in Hudson Valley with his wife Sascha and their daughter Josephine. Mallon is also a leader in the photo community. From 2002 until 2020, he was a board member of the New York chapter of the American Society of Media Photographers and served as president from 2006 to 2009. Most people look at construction sites and machinery and see nothing more than concrete and steel. Mallon looks at them and sees both a surreal beauty and the wonder of their engineering. His work blurs the line between documentary and fine art, revealing the industrial landscape to be unnatural, desolate, and functional, yet simultaneously human, surprising, and inspiring.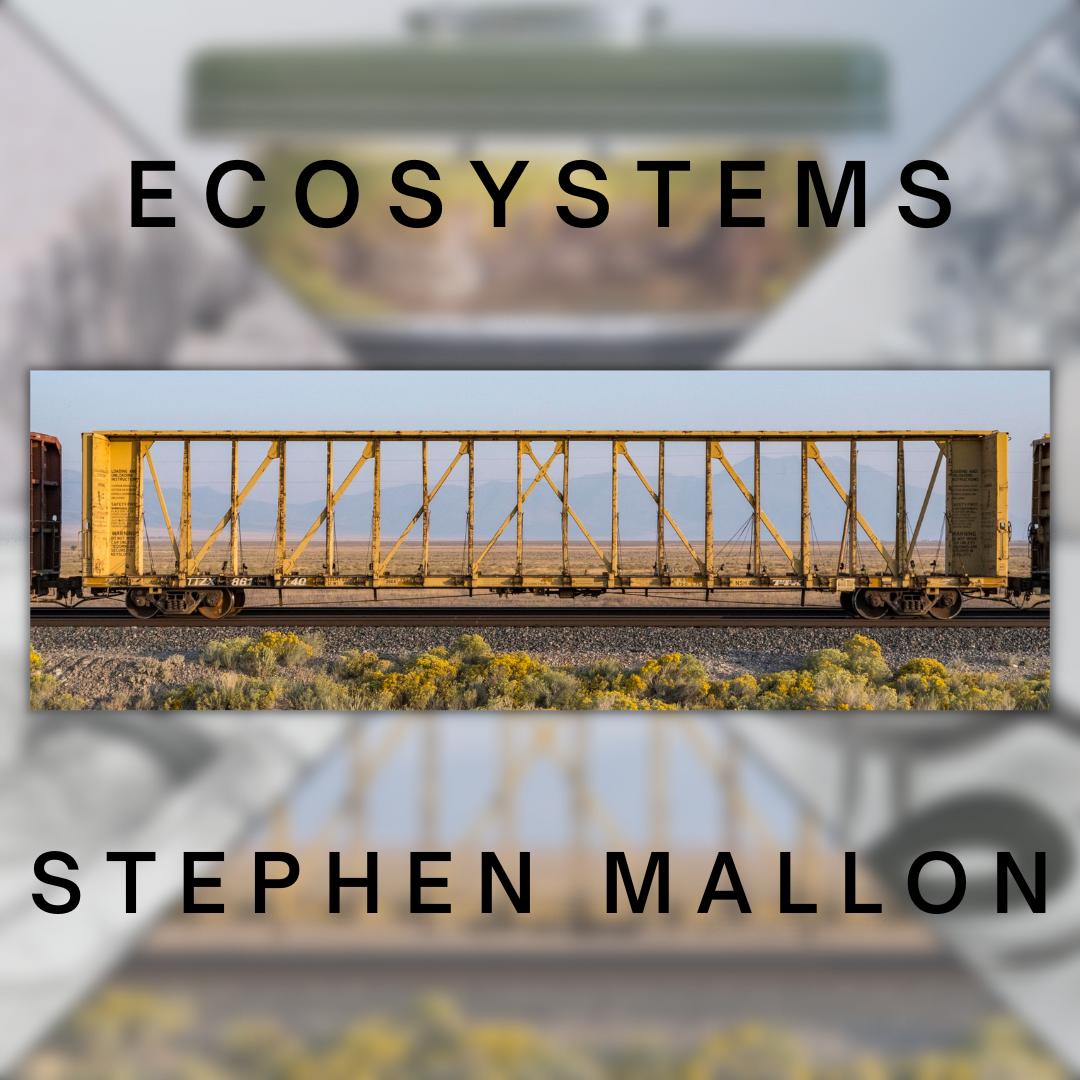 Maeve McCool works in a range of mediums that include drawing, printmaking, fiber work, and installation, with a focus on decay, regrowth, memory, and loss. Through intricately detailed work, she studies the effects of consumerist production and labor on identity, and how we emotionally connect to industry versus nature. With a strong sense of place, McCool observes and documents the scenes in her everyday life that are often overlooked, but are integral to the cultural history of a community. These include decaying factories, abandoned businesses, and crumbling homes. These dystopian landscapes are embedded with forgotten memories and symbolize an era of economic success that is now unattainable and crumbling. Her work shows both the ecological and economical devastation resulting from decades of production as well as the swiftness of the natural world to reclaim and decompose abandoned spaces back into the earth. Through meditative and intensely detailed drawings, these places are critiqued and made into relics of the past.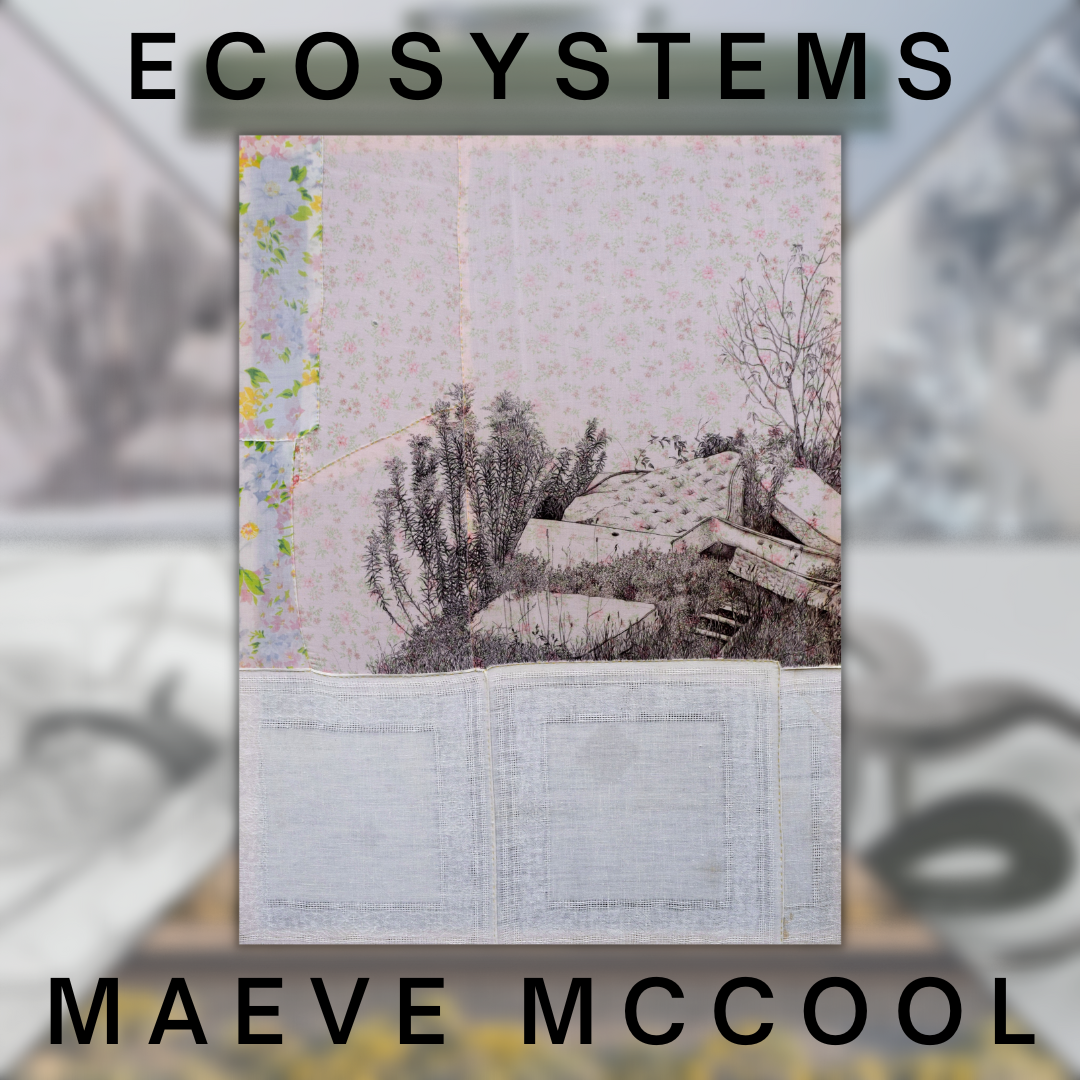 Charlotte Schulz creates large-scale charcoal drawings, in which a world is made by the intermingling of elements inspired by land, sea, and sky. She uses various shapes and sizes of torn paper and assembles them, so the final drawing is oddly shaped and undulating—taking on a sculptural form. Her process is simultaneously additive, subtractive, and improvisational while blurring the line between the actual and the illusionary. Through careful blending of charcoal with delicate erasure, small discrete images weave together to create an evolving narrative. Informed by extensive reading and banks of images she has compiled over time, Schulz's work draws upon a variety of sources such as Buddhist teachings, contemporary fiction, news, and poetry. In the current moment when our lives are defined more by shifting realities than a stable world, her work discloses a new understanding of forces operating in the world through the lens of personal experience.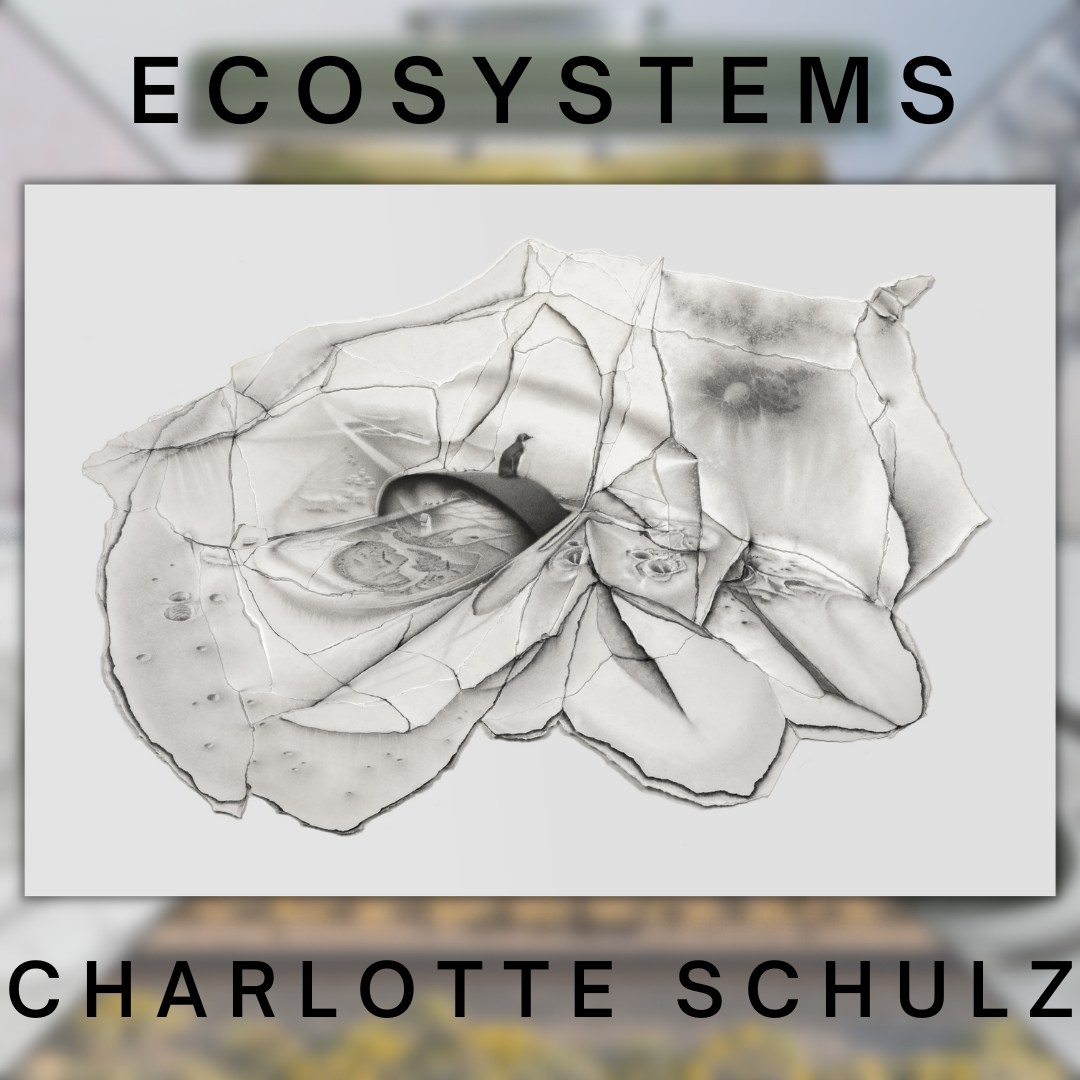 Kathleen Vance is an environmental artist who creates sculptures and installations that connect people to local aspects of nature that are overlooked or under-appreciated. With the series "Traveling Landscapes", she creates verdant landscapes inside vintage suitcases and trunks. The bucolic scenes harken to a place out of time and an idealized view of nature, with lush foliage and flowing streams. These relaxing scenarios consider personal land ownership, water rights, and the need for stewardship and preservation of our green areas and water sources. Vance's work brings nature back into one's daily life so the hurried pace of each person's travels can be slowed to a moment of respite for contemplation and reflection.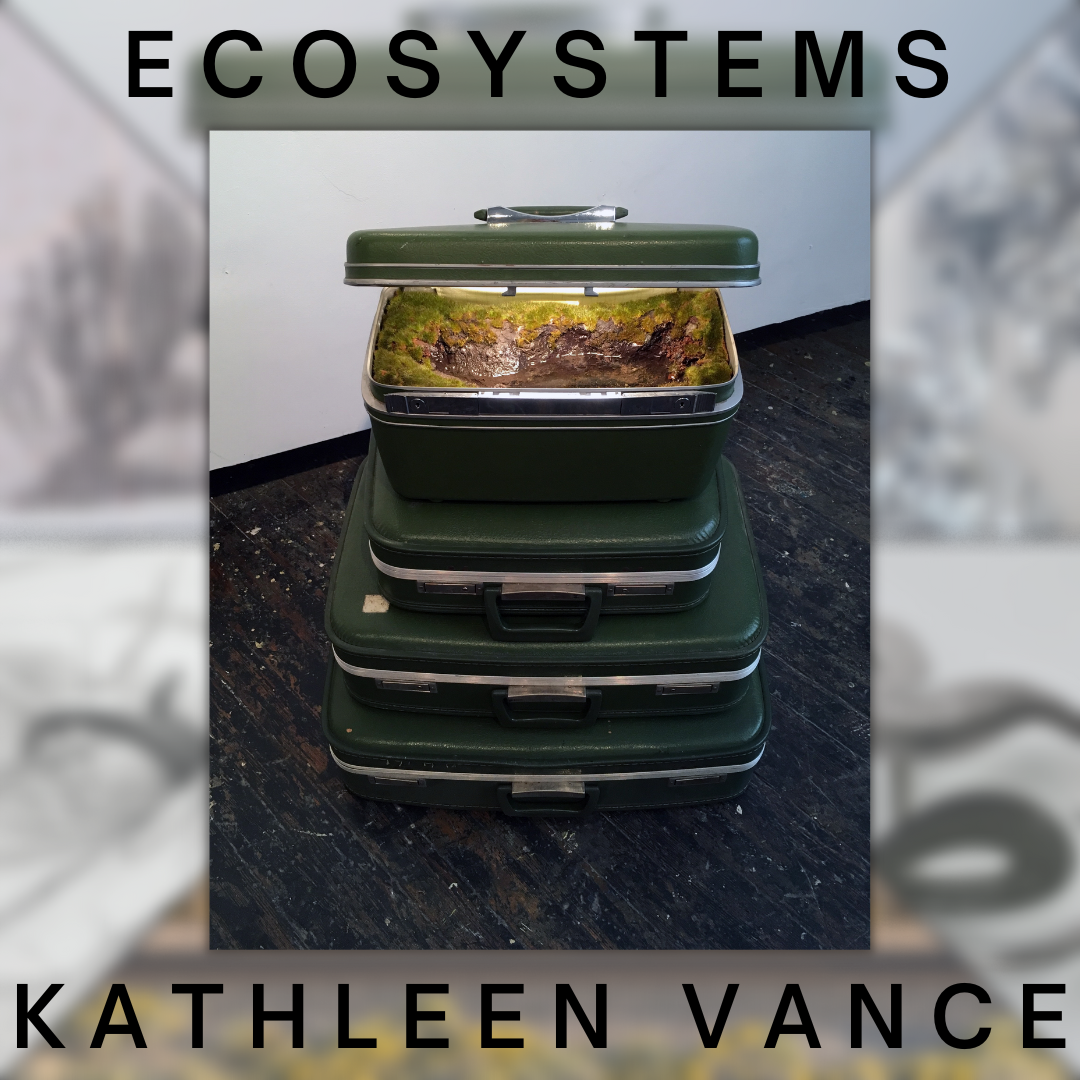 Carolyn Watson takes whatever she can find and gives it new life through her artwork. Her pieces include a variety of materials such as recycled plastic, candle wax, emergency blankets, and many other miscellaneous items. She uses these materials across multiple mediums, which include interactive installations, sculpture, collages, and paintings. Watson has always been drawn to the items in life that are deemed useless. Ultimately, she may not use materials with their intended purpose in mind, but through her work, they can take on a new meaning. Her inspiration comes from her personal experience and observations, particularly the darker elements of life. Watson thinks of herself as a storyteller, but instead of words, she uses whatever she can find to tell her story.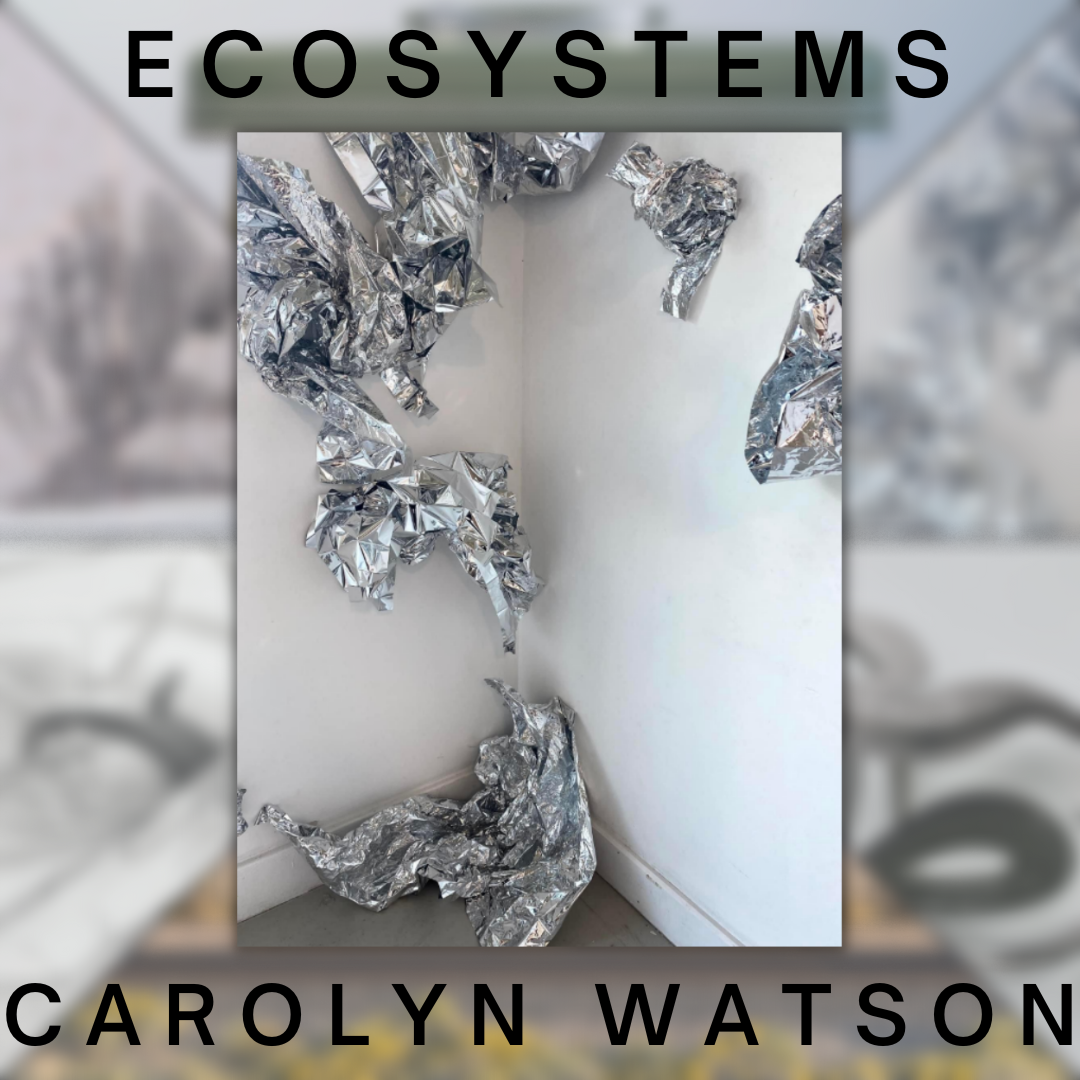 Ecosystems is on display at Albany Center Gallery from Tuesday, October 11 to Saturday, November 12 and features the work of six regional artists: Jay Lalonde, Stephen Mallon, Maeve McCool, Charlotte Schulz, Kathleen Vance, and Carolyn Watson. This exhibition is made possible by ACG Premier Sponsors Howard Hanna & David Phaff; and Kevin Dubner, Partner & Wealth Manager at Steward Partners Global Advisory, LLC. Additional support is provided by Ellen Brickman and the New York Council on the Arts with the support of the Office of the Governor and New York State Legislature.
Convenient parking for ACG events is available at the nearby Riverfront Garage or on-street. For additional parking information, please visit: www.parkalbany.com/find-parking
Albany Center Gallery is a 501(c)(3) Organization for your tax purposes, contributions are tax-deductible within the limits of the law. We are always accepting donations, please consider contributing so we can continue energizing the community through art and empowering artists. We are better together, donate here.