"A crisp, cohesive 2023 Invitational"
Tags: Press Coverage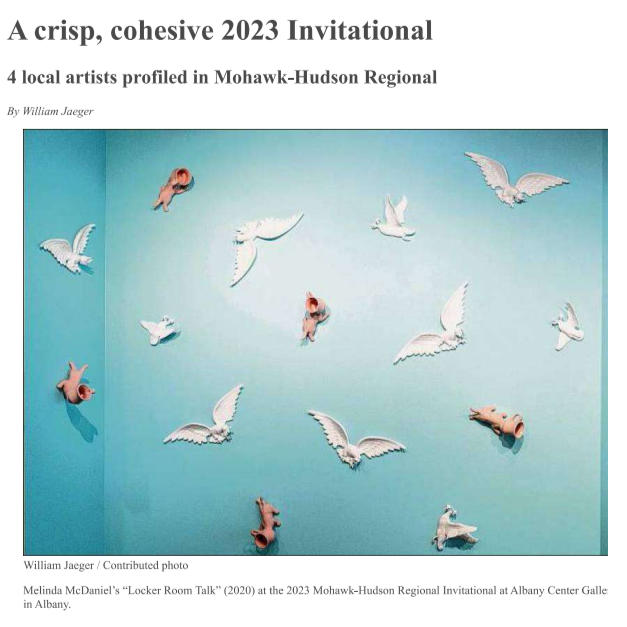 ---
"In this way, the show does what every year it manages so well: It expands on the work of a handful of artists plucked from last year's Mohawk-Hudson Regional, which is necessarily diffuse and filled with discontinuity. Here, cohesion is evident, even with the one outlier, partly because of a crisp, controlled finish everywhere."
To read the full article by the Times Union, click here (Subscription may be required).