Creative Impact: Capital Region Artist Fund
Tags: Gallery News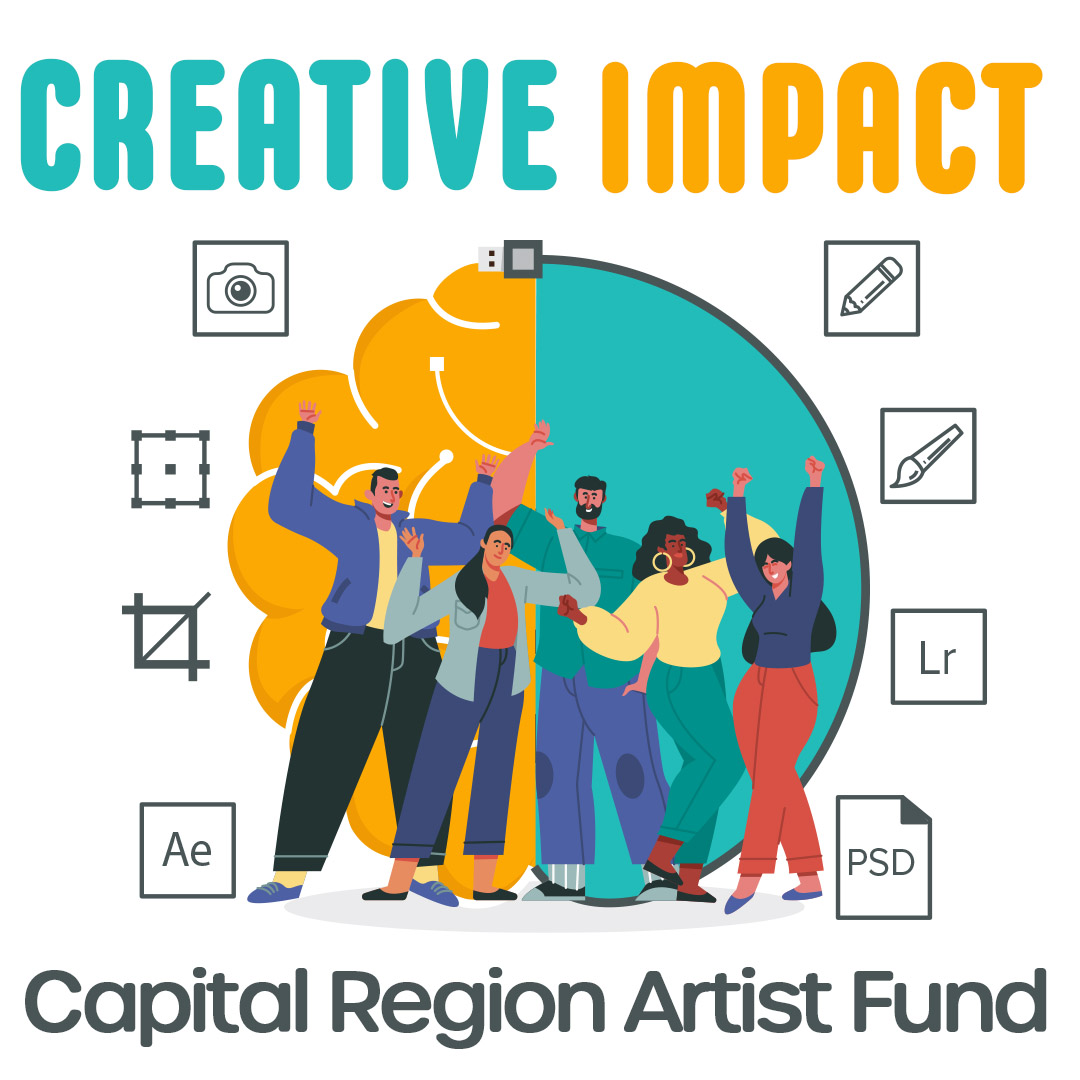 ---
The Creative Impact: Capital Region Artist Fund is presented by Acting with Aaron, Albany Barn, Albany Center Gallery, Arts Center of the Capital Region, Collectiveffort, Creative Action Unlimited, D. Colin, Youth FX, with support by Community Foundation for the Greater Capital Region and United Way of the Greater Capital Region.
As we continue to navigate these uncertain times due to the detrimental impact of COVID-19, many artists across all disciplines have found themselves without work altogether or with a substantial part of their income gone. Demands for gigs, gallery work, performances, exhibitions, commissioned projects, workshops, and art sales have all rapidly declined over the past couple weeks and for the unforeseeable future. This fund was created to help alleviate some of the financial stress many are enduring. Payments to artists will be in the form of $100 Visa Gift Cards and will continue to be distributed to artists until funds have been depleted. At this time, there is a limit of one payment per artist to ensure fair opportunity for the magnitude of artists in the region. The more that is raised, the more that can be given to artists.
To learn more about the fund, please visit the United Way website here.
To donate to the fund directly, click here. Or text "CREATIVEIMPACT" to 91999
If you are or know of a creative in need, please apply for funding here. An individual artist from the four counties of Albany, Rensselaer, Saratoga, and Schenectady who is suffering financial losses due to canceled events and projects because of the COVID-19 pandemic, in all disciplines, is invited to apply. Artists who apply also have the opportunity to sell their art on Albany Barn's website, and/or participate in Collectiveffort's TV live stream series. 

​
A recording of the virtual announcement with partners can be watched here! 
Join the Creative Impact Facebook Artist Support Group for a virtual community.