Connect Center for Youth Canva Art Workshop
Tags: Gallery News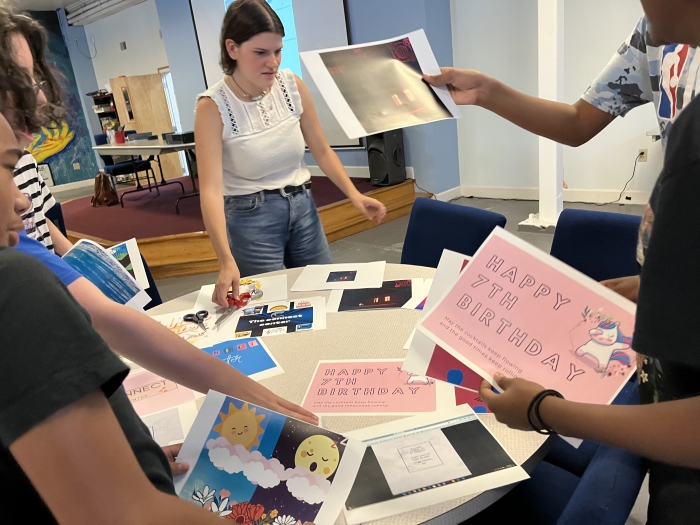 ---
Albany Center Gallery partnered and worked with the Connect Center for Youth to create a free workshop for Cohoes Youth to learn the program Canva.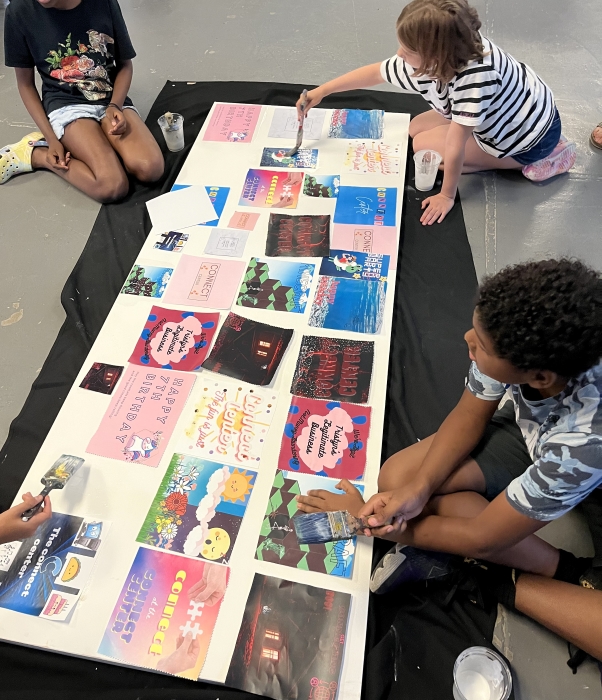 See more photos of the program here. 

ACG Staff and Artist Mentor Molly led the workshop and taught the kids about the Canva program and the endless possibilities it has for art making! They all brainstormed, talked, researched, sketched, and created wonderful designs! Throughout the week the youth worked on designing, presenting their ideas to the rest of the group, looking up what artists have created in Canva in the past, and the types of art they are interested in! Such a creative and hard working group of kids.

At the end of the weeklong workshop, all of the designs were printed out for the kids to take home with them! Another copy of each design was then printed and pasted onto a moveable mural wall by the kids to then be put on display at the Connect Center!

Thank you to Molly, the Connect Center, and all of the kids for an AMAZING workshop!