Collar Works Radio is SEEN
Tags: Press Coverage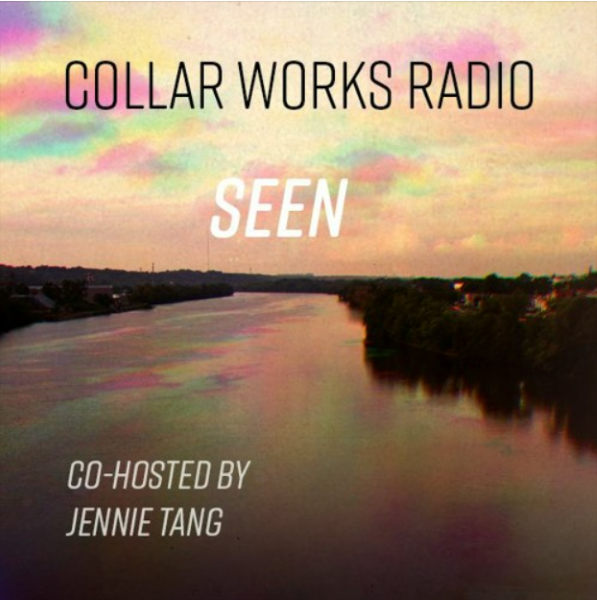 ---
Check out Collar Works Radio for their podcast featuring artists from ACG's exhibition SEEN. Thank you to Sofeia Eddy, Alyssa McClenaghan, and Aurora Powell for joining. Shout out to curator and co-host Jennie Tang and CWR host Justin Baker.

To listen, click here. 

From Collar Works Radio: "Collar Works Radio host Justin Baker sits down with artists from the Albany Center Gallery exhibition SEEN. Sharing the hosting duties for this episode again is Jennie Tang who curated the show and is also part of the amazing team at Albany Center Gallery. The artists present for the roundtable discussion, hosted at the gallery, are Sofeia Eddy, Alyssa McClenaghan and Aurora Powell. Not present for the discussion but also in the show are artists Maryam Adib, Alicia Barton and Arnela Mahmutovic, (they were sorely missed)."