Celebration of Robert Cartmell's Life
Tags: Gallery News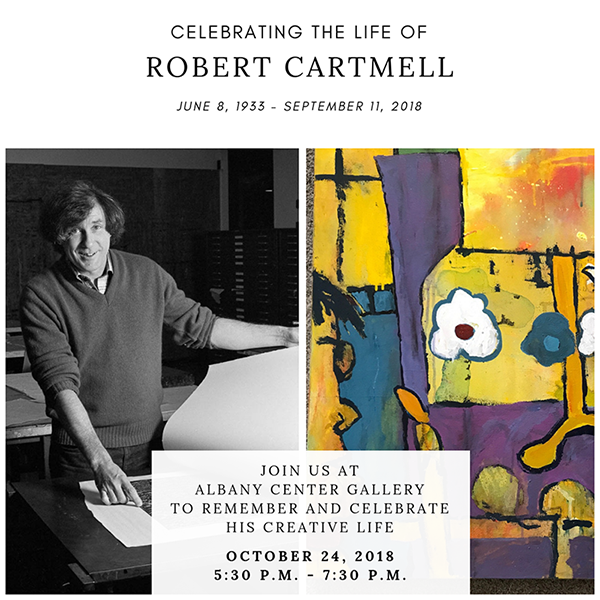 ---
We invite you to join us for a celebration of life in honor of Robert Cartmell on Wednesday, October 24 from 5:30 p.m. to 7:30 p.m. at Albany Center Gallery. Family, friends and supporters are encouraged to gather at ACG to share fond memories and celebrate the creative life of Mr. Cartmell.
Cartmell was born in Los Angeles and lived throughout the US with his military family. Following service with the US Air Force in Korea, he received his BFA at the University of Chicago and his MA and MFA from the University of Iowa. 
A Professor Emeritus of Art at the State University of New York at Albany, Cartmell had a distinguished career teaching printmaking, painting and drawing from 1971 to 1998. He was an internationally recognized artist and a renowned authority on the history of roller coasters. According to Cartmell, riding a roller coaster was "the greatest thrill on this planet."

Memorial Date: Wednesday, October 24, 5:30 p.m. to 7:30 p.m.
Please RSVP by calling or emailing the gallery at 518-462-4775 or awettergreen@albanycentergallery.org.