A celebration of Albany's public murals
Tags: Press Coverage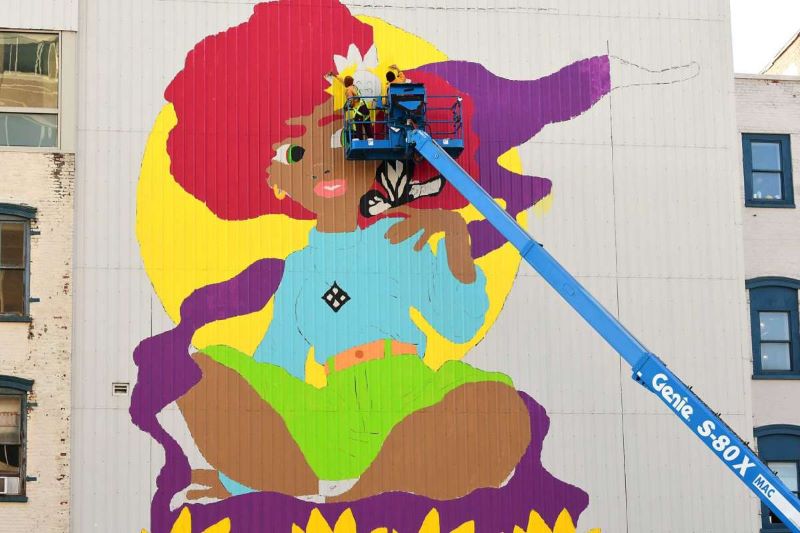 "Escape to Nature: Where Peace Awaits" mural by TrashKid Art, courtesy of Times Union.
---
"The new public art that has taken shape across downtown Albany not only spurs additional creativity and an opportunity to collaborate with our local artists, but invigorates our historic architecture and makes Albany's newest neighborhood a vibrant hub of connectivity that attracts new residents, visitors and businesses alike," Albany Mayor Kathy Sheehan said via email. 
"The conversations about really pushing more public art, art out in the community, started about 10 years ago," said Iadicicco, who as of last month has run the gallery for a decade. Before that, he said, "So much focus was on art inside, in gallery spaces. We wanted to have art more accessible and out where it could be seen, where people could have access to it all day and night."
More than two dozen commissioned murals appear throughout downtown, complementing other visual displays installed over the years, including a giant metal tulip, festively painted Dutch wooden shoes the size of small rowboats and the head-cocked curiosity of artist-decorated fiberglass statues of the Nipper dog mascot.
Read more here.