Capital Walls Virtual Tour & Lesson: Youth Edition
Tags: Gallery News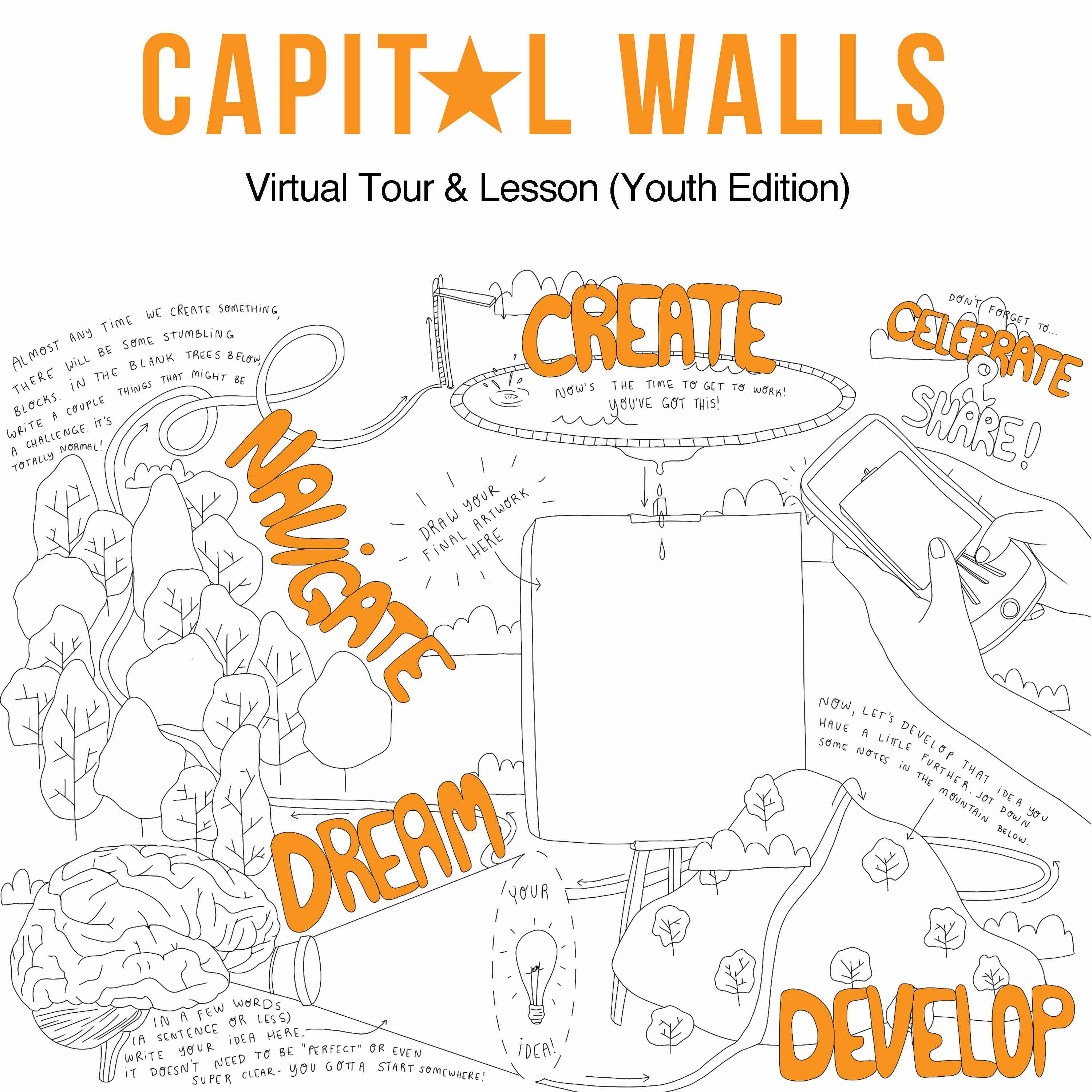 ---
June 26, 3:00 pm - 5:00 pm on Facebook Live
Join Casey from Albany Barn & local artist Cara Hanley on a Virtual Tour of a selection of #CapitalWalls murals in Downtown Albany and an interactive art lesson-- June 26, 3 - 5 pm on Facebook Live on Albany Barn's FB page. It's free and open to all ages. 
In preparation for the event, Cara Hanley designed a coloring book page for youth (& adults) to fill in! A JPEG of the coloring page can be found on here. Cara's coloring page and corresponding FB live lesson will walk aspiring artists through the creative process, starting with an idea and following it through to completion. Print your own page at home, or pick one up (no contact necessary) at Albany Barn, Albany Center Gallery, and 3 Fish Cafe between 6/17 and 6/26 (during their regular hours of operation), as supplies last.

Stay safe, color and create!
Thank you to #CapitalWalls partners Albany Barn, Albany Center Gallery, and Albany Parking Authority, as well as to Rachel Baxter, Nick Walker, Sylvie Kantorovitz, and Cara Hanley for their awesome murals that will be featured in this tour.