Capital Walls mural bike tour taking place this weekend
Tags: Press Coverage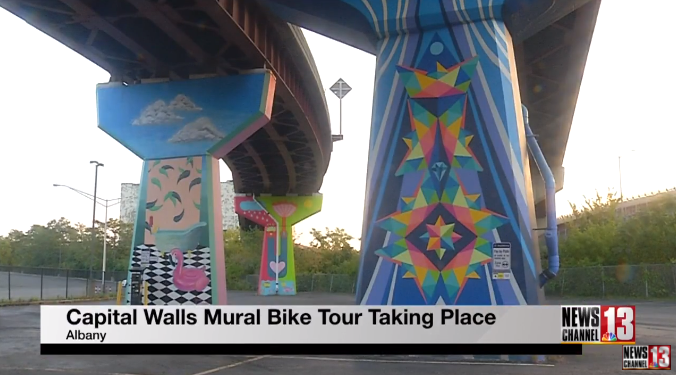 ---
"The Capital Walls Mural Bike Tour is happening September 27. It is a safe activity to do amid the coronavirus pandemic. The program started about four years ago by the Albany Center Gallery, Albany Barn, and Albany Parking Authority.

"Together, we all got in a room and discussed how the art and how the community can come together to inspire, uplift, and educate people through thought-provoking works of art," explained Executive Director of Albany Center Gallery Tony Iadicicco.

Iadicicco, who is the program curator, will lead Sunday's three-hour tour. He said it is important for people to know the story behind the artist's work."
Read the full article here.