Capital Walls Announced Two New Murals
Tags: Gallery News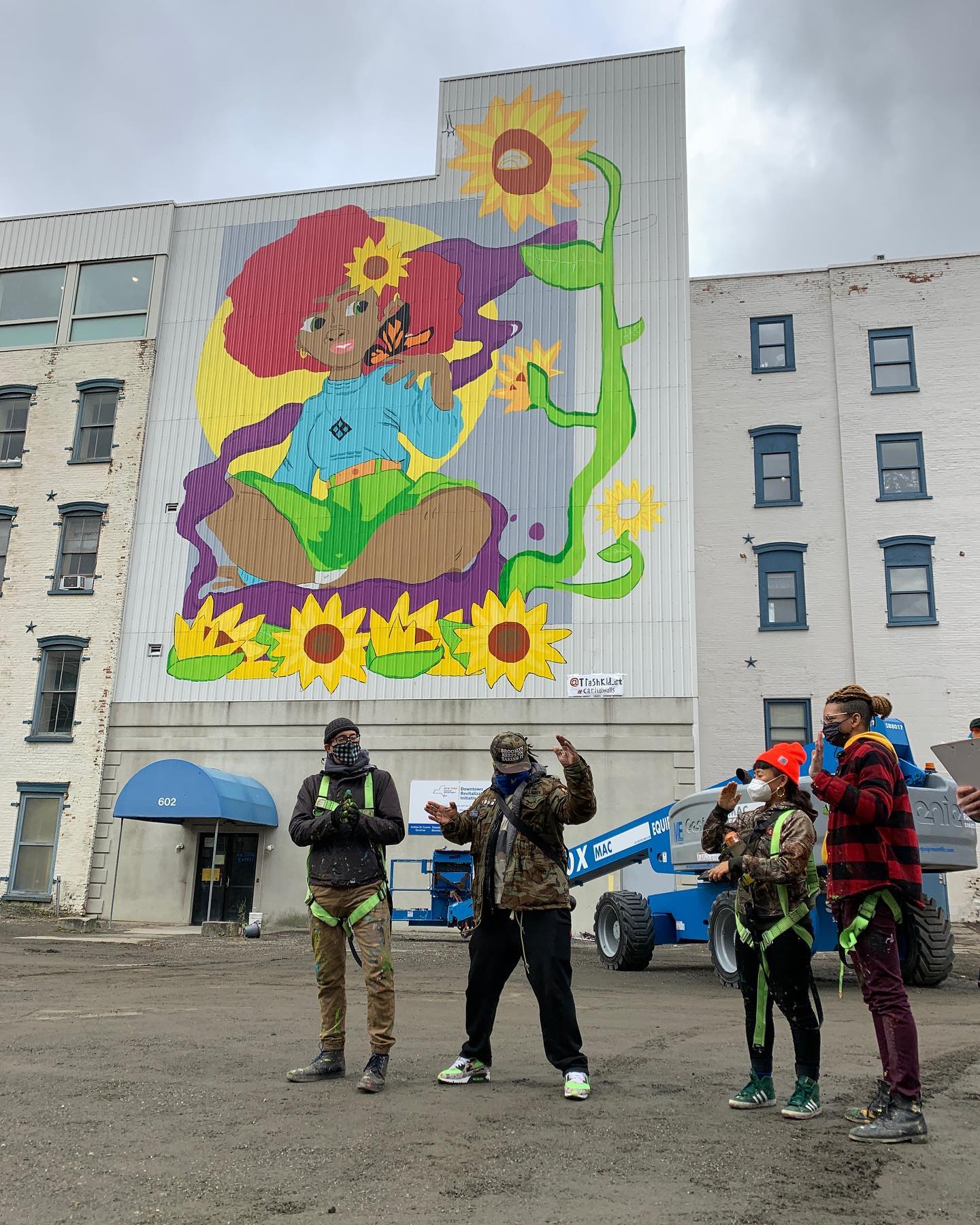 ---
The two #CapitalWalls murals encompass 3,300-square-feet on two properties at 39 and 45 Columbia Street in Downtown Albany. We are excited to share the stories and visions of artists BoogieREZ and Jade Warrick, as well as look forward to sharing the finished murals soon.
Learn more about the murals:
The mural at 39 Columbia Street (on the side facing Broadway) is titled "Escape to Nature: Where Peace Awaits" and is created by Jade Warrick, a Capital Region-based visual designer who has founded and co-led community art programs including Amplified Voices, a collaborative public art program amplifying the voices of local artists of color while also providing youth mentoring opportunities. "Art remains a strong contender of how we share our thoughts and ideas. It has the possibility of changing one's thoughts, opening new ideas, and educating where the system has failed. For my mural, the theme is self-love in nature. The image I created visualizes a young black woman surrounded by nature, flowers wrapped around her, a butterfly rests on her finger, representing tranquility and serenity. Nature is an escape, where my black ancestors thrived. Nature, for me, breeds creativity and is a source of self-reflection, providing an escape from the political events/ stereotypes that surround BIPOC 24/7." -Jade Warrick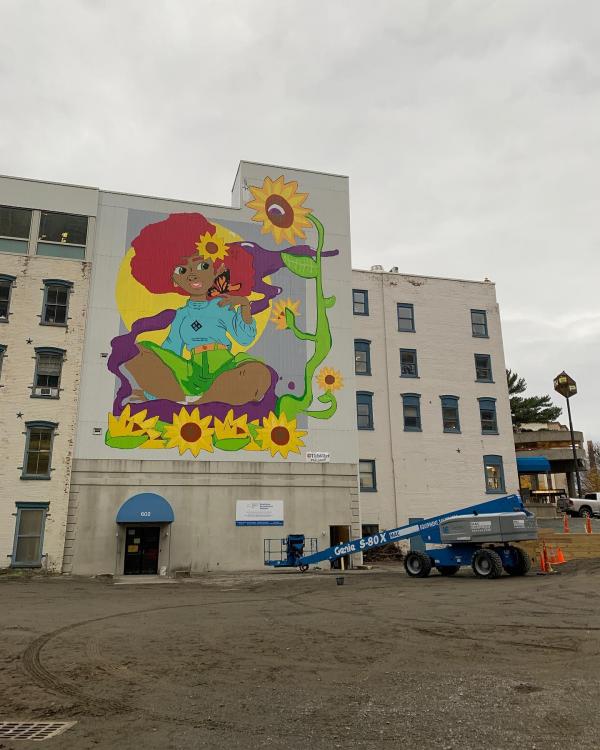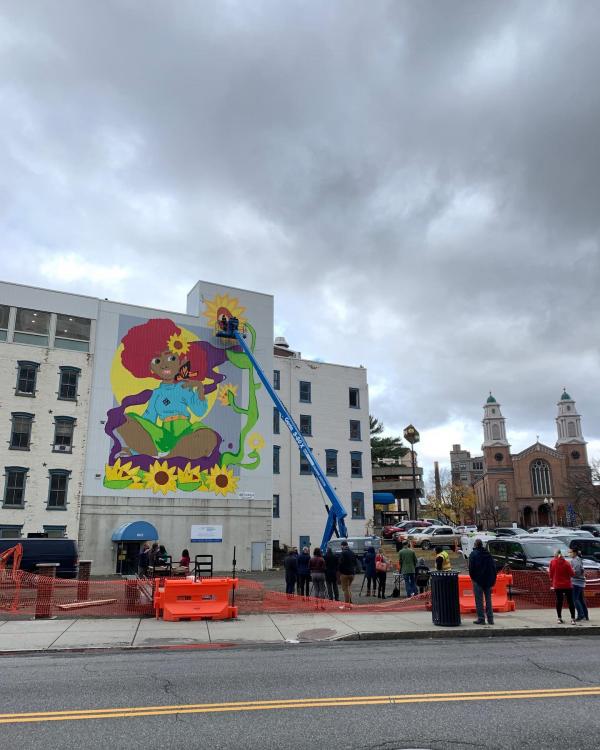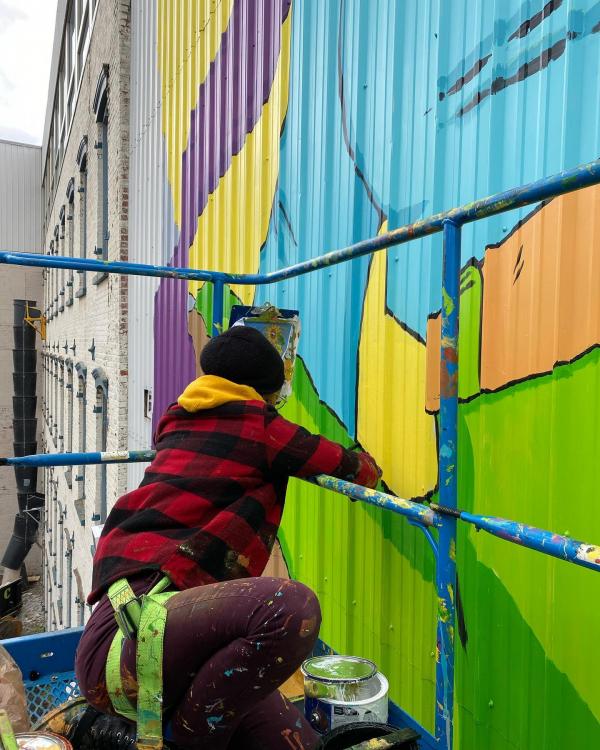 The mural at 45 Columbia Street is titled "Sawubona" and is created by #BoogieREZ, a Poughkeepsie- and Brooklyn-based artistic duo comprised of Riiisa Boogie and Rezones. Their work includes murals, photography, illustration, and woodworking. Sawubona means "I see you, you are important to me, and I value you" in Zulu. "I love to learn as much as I can about various cultures and all that I soak up is represented in my art. Beautiful African and Japanese patterns and techniques are highlighted, the sneaker culture of history, beauty and depth is on full display, and as always nature is an integral part of every piece I create. The connection with others by sharing stories through my artwork allows me to grow beyond measure. I deeply appreciate the interaction and communication that happens as a result." -Riiisa Boogie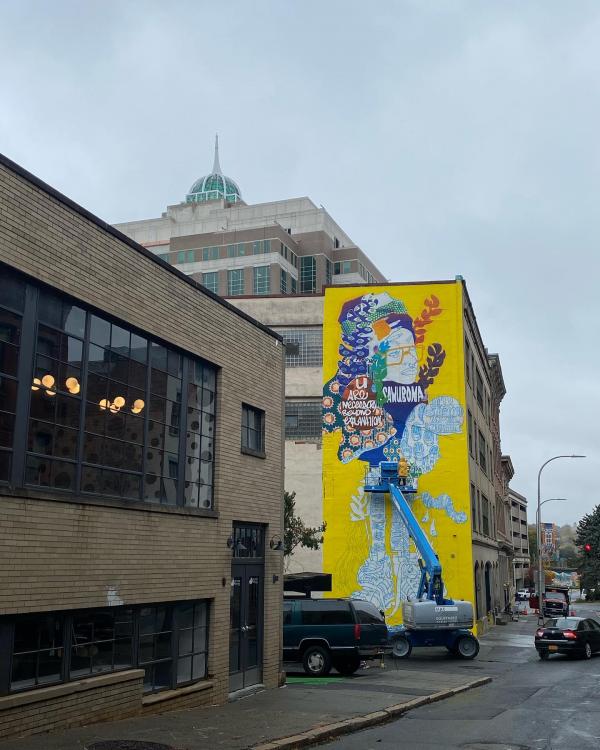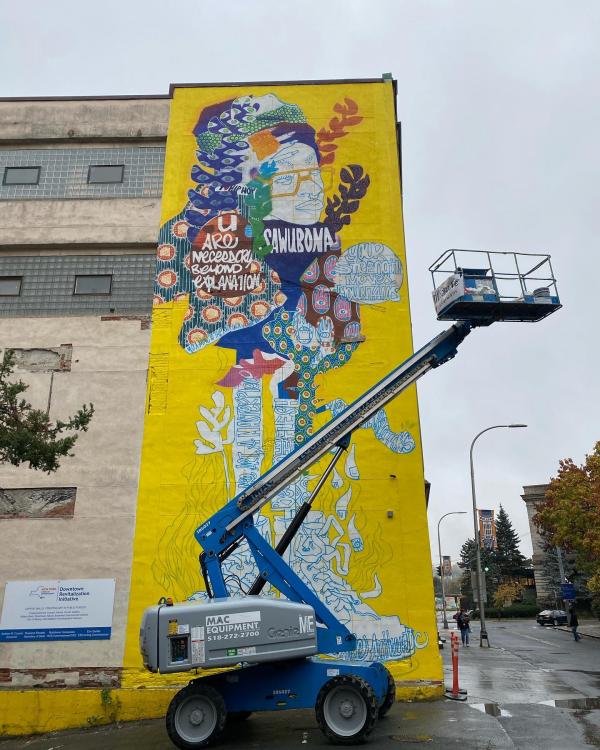 Albany Center Gallery, Albany Barn and Downtown Albany, New York BID collaborated in development, management, and execution of the these two Capital Walls mural project with two more murals to be completed in 2021. The $72,000 DRI award was administered by NYSHCR. Thank you to our partners at Redburn Development.