Call for Art: Art on Lark | ACG on Lark
Tags: Gallery News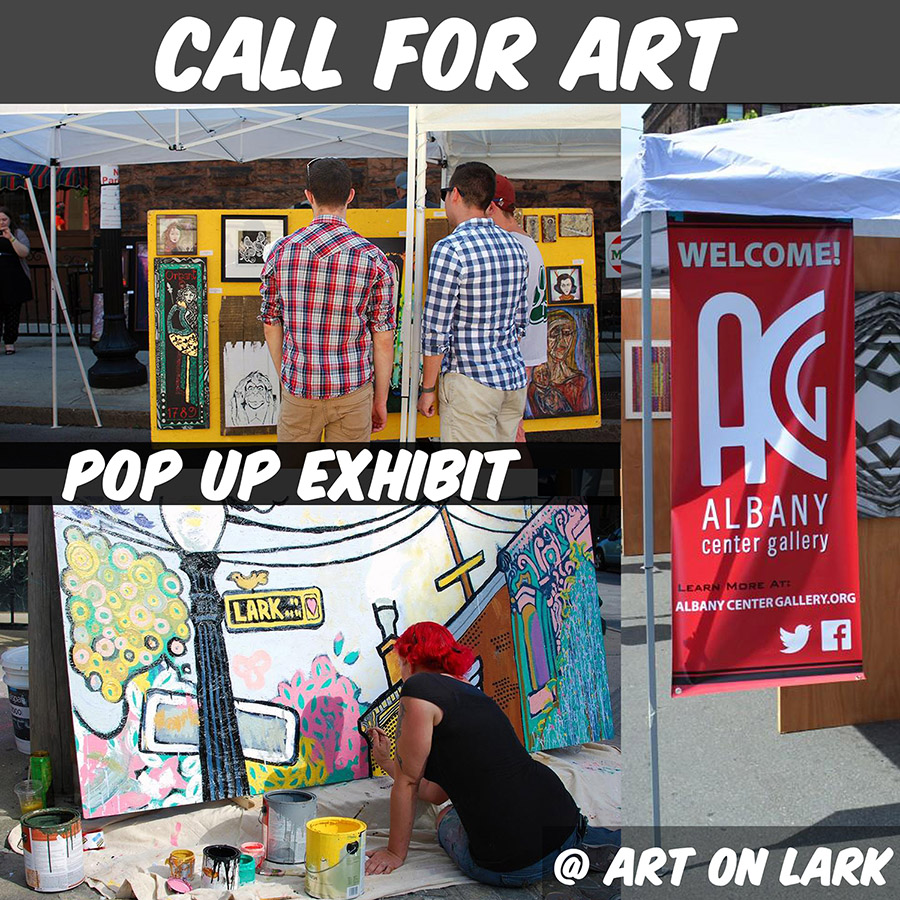 ---
For the 7th year in a row, ACG is hosting a pop-up exhibit at Art on Lark on Saturday, June 9. Get in and get noticed at this year's ACG booth! Submit your work today for the opportunity to participate. SUBMIT NOW
Guidelines:
All mediums are welcome (painting, photography, sculpture, etc.)

Submit up to three image samples of your work, along with the title, medium, dimensions, year and price of each work.

Images must be saved as .jpg, 150 dpi, color.

Save images as "Lastname_Firstname_Title.jpg" If the submission file of artwork isn't saved as requested, the work will not be considered.

Maximum artwork size is 36"x36" due to space constraints. Artists who submit multiple smaller works have a better likelihood of showcasing more than one piece.

Back of work must be labelled with artist's name, contact info and title of work.
Submission:
Submission is FREE. CLICK HERE TO SUBMIT.

Submission deadline: Tuesday, May 29 @ 11:59 PM.

We will notify you by Tuesday, June 5 if your work is selected for the exhibit.

If your work is selected there is a $20 fee for ACG members and $30 for non-members. This is per person, not per piece.

All submissions must be sent through Submittable.com. You will need to create a log-in account with Submittable in order to submit.

No email submissions will be accepted.
Commission:
ACG will add 25% commission to non-member artwork.
Artwork Drop-Off Information: Drop-off date is Saturday, June 9 at 8 a.m. at the ACG Art on Lark booth. You will have to park your car and walk to our booth space, so please arrive early. We will provide the selected artists with the booth location once confirmed. All artwork must be wired and ready to hang. If it is not able to hang safely, ACG will not install the piece. Please note that there is wind and we will not take any chances. The Gallery is unable to store or mail artwork back. Feel free to bring business cards to promote yourself!
Artwork Pick-Up Information: Please plan to pick up your work between 6 p.m. and 7 p.m. on June 9 at the ACG booth on Lark Street. We will call you if your work is sold. If this time does not work for you, please confirm alternate arrangements to pick up your work at the time of drop off.
Please Note: If work is left behind, there will be a $5/day fee for transportation and storage. ACG is not responsible for any damage; event is rain or shine.
Please contact Anna Wettergreen at 518-462-4775 or email awettergreen@albanycentergallery.org with any questions regarding the application process.
For more information about Art on Lark, their official website is www.artonlark.net.