Call for Art: 2018 Black Arts and Cultural Festival
Tags: Gallery News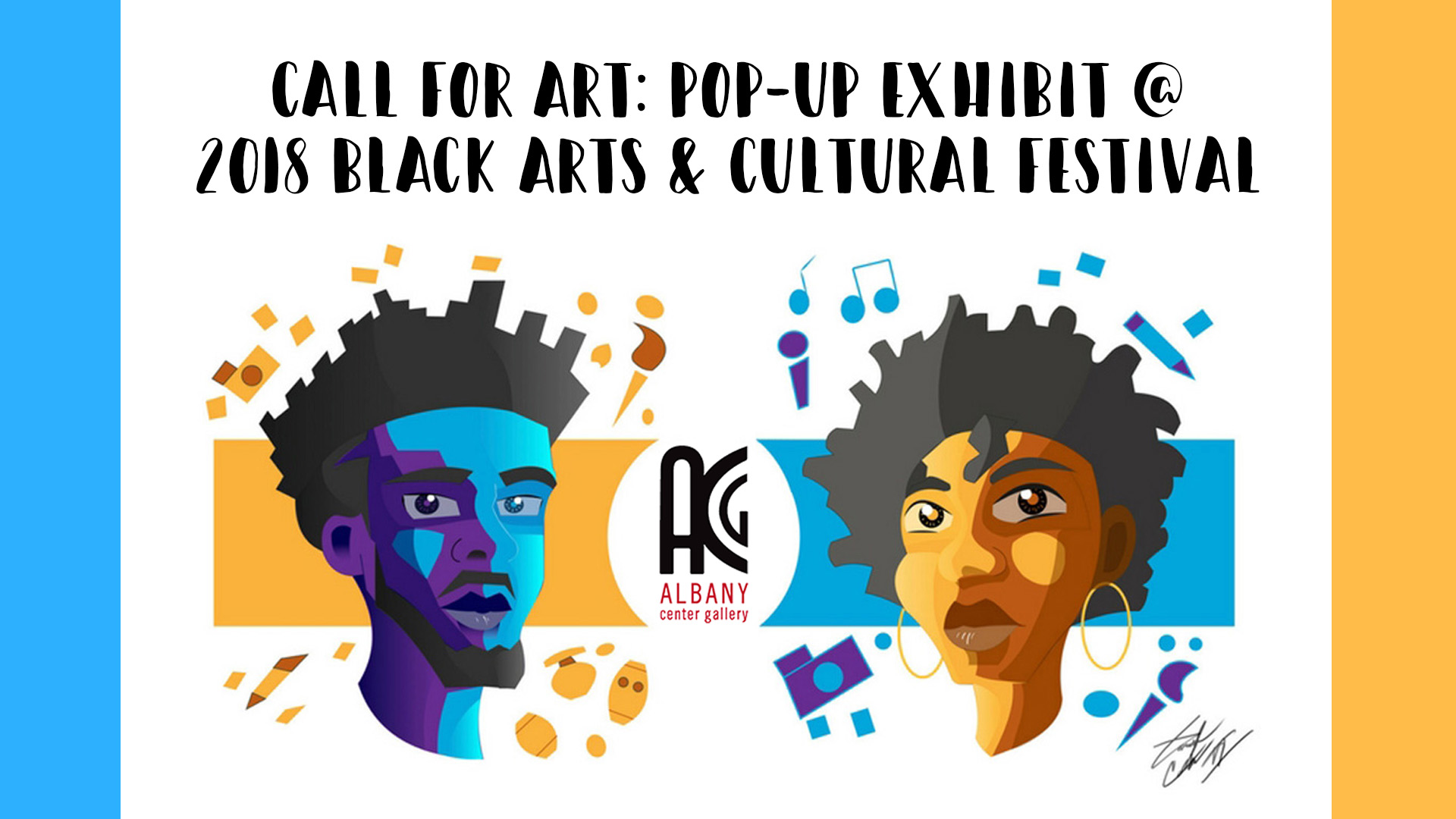 Image design by Darryl Cokes III
---
As part of Albany's Black Arts and Cultural Festival, Albany Center Gallery will showcase the work of local and regional artists from within a 100-mile radius on Saturday, August 4 from 2 p.m. to 7 p.m.
ACG will highlight visual art inspired by and celebrating black heritage and culture. From global to national to local, African American arts are a source of great influence. ACG will be presenting unique works of art during the festival. From painting and drawing to photography and sculpture, submissions of artwork inspired by black arts and culture can be submitted for consideration to ACG's open Call for Art.
The online submission form and complete guidelines can be found here, on ACG's Submittable Page.
Guidelines:
All mediums are welcome (painting, photography, sculpture, etc.)

Artwork should be inspired by black culture.

Submit up to three image samples of your work.

Images must be saved as .jpeg or .pdf, 72 dpi, color.

Save images as "Lastname_Firstname_Title." If the submission file of artwork isn't saved as requested, the work will not be considered.

Maximum artwork size is 32" x 32" due to space constraints.

Include an exhibition list with title, medium, size, and retail price for each work.

Back of work must be labelled with artist's name, contact info and title of work.
Submission:
Submission is FREE.

Submission deadline: Monday, July 23 @ 11:59 PM.

If your work is selected there is a $10 fee for ACG members and $15 for non-members. This is per person, not per piece.

All submissions must be sent through Submittable.com. You will need to create a log-in account with Submittable in order to submit.

No email submissions will be accepted.
Commission:
ACG will add 25% commission to non-member artwork.
Please contact Anna Wettergreen at 518-462-4775 or email awettergreen@albanycentergallery.org with any questions regarding the application process.