Artist Talk | Nina Berman (CANCELED)
Tags: Gallery News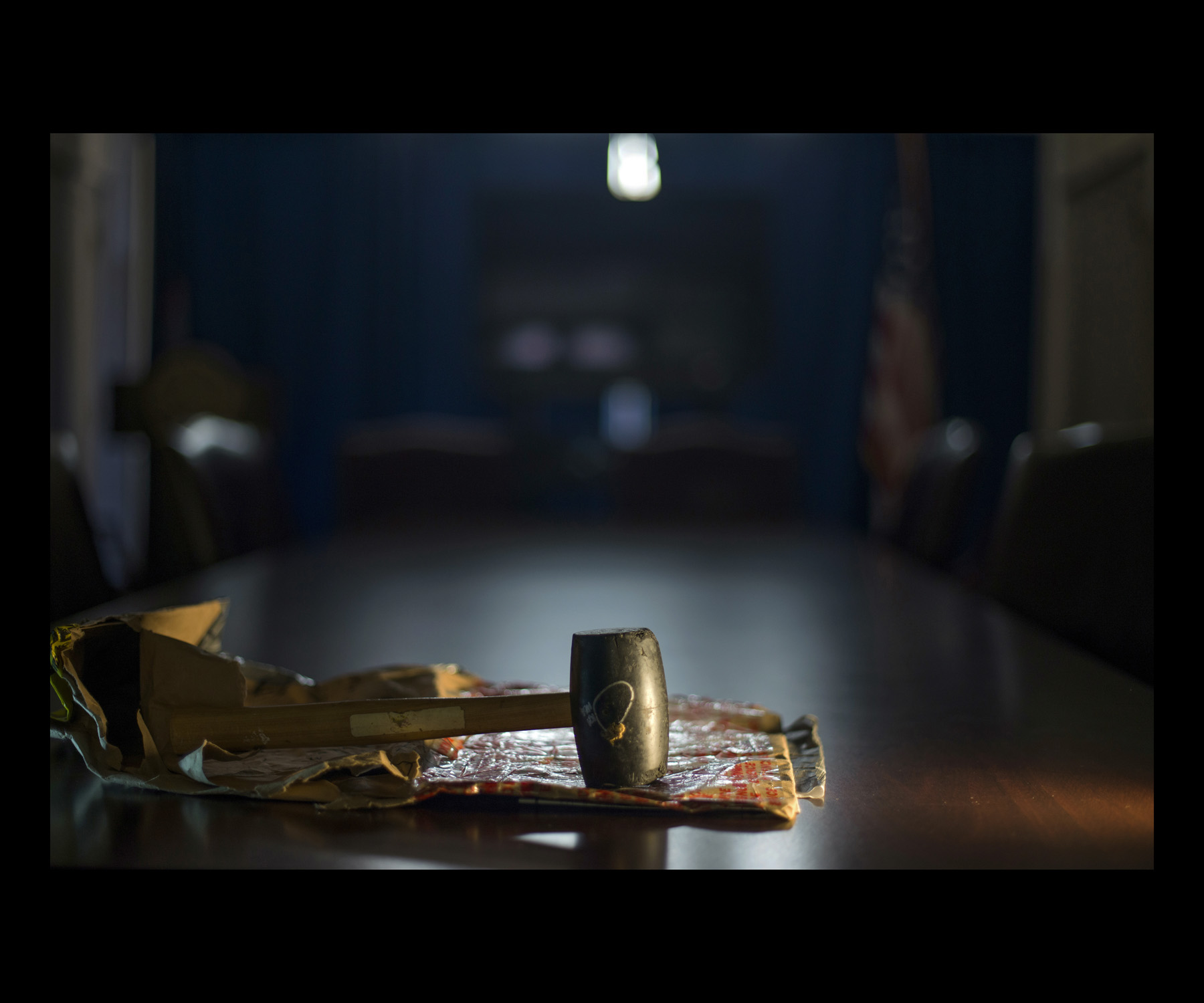 ---
Artist Talk/Panel Discussion: April 2, 2020, from 6:00 p.m. - 7:30 p.m. (CANCELED)
Albany Public Library (Albany NY Library) is partnering with Albany Center Gallery and the Capital District Women's Bar Association - CDWBA to present a special photo exhibition, "Object Lessons," that explores the nature of the prosecution of sex trafficking crimes. This photo exhibition runs from March 6, 2020, until April 18, 2020. There will be an artist talk on April 2, 2020, from 6:00 p.m. - 7:30 p.m.
Location:
Albany Public Library Washington Ave. Branch
161 Washington Ave.
Albany, NY 12210
The Panel Discussion will include the Exhibition's Artist, Nina Berman, and 4 inspirational women who work to assist sex trafficking victims in the Capital Region.
Nina Berman is a noted documentary photographer, filmmaker, author and educator. Her wide-ranging work looks at American militarism, environmental contamination and post violence trauma. Her most recent book, An autobiography of Miss Wish, is a collaborative work which  tells the story of a sexual trafficking survivor and her struggle to find emotional and physical safety amid poverty, addiction and flashbacks. The book, reported over 25 years, was shortlisted for the Arles and Aperture book prizes. Nina is a professor at Columbia University's Graduate School of Journalism in New York City.
Mary Armistead, Esq. is an Equal Justice Works Crime Victims Justice Corps Fellow at the Legal Project. She works with victims of human trafficking, both labor and sex, by providing direct representation in a variety of civil legal proceedings, including immigration and family court. She also works on capacity-building, education, and policy issues regarding human trafficking. Mary graduated summa cum laude from Queens University of Charlotte, earning a Bachelor's degree in Psychology, and from Albany Law School, where she developed her passion for helping vulnerable immigrant populations through multiple internships in legal service organizations. Mary held a clerkship at the New York State Court of Appeals for one year before working as the Staff Attorney of the Immigration Law Clinic at Albany Law School for three years. As Staff Attorney, Mary both supervised students and maintained a personal docket in providing legal advocacy services and direct representation to detained and non-detained immigrants eligible for humanitarian immigration relief. Her expertise played a critical role in developing law students' ability to provide legal advocacy services and direct representation to clients seeking U.S. immigration status. She also developed the Special Immigrant Juvenile Pro Bono Attorney panel, wherein she connects clients to and supervises attorneys in providing pro bono representation to vulnerable immigrant children.
Sarah McGaughnea is a Rensselaer County native who works each day to improve conditions for victims of domestic violence within her community.  Sarah currently serves as the Community Outreach, Training and Support Service Program Director and has been working at Unity House Domestic Violence Services Program for six years.  Sarah started her time at Unity House Domestic Violence Services as an intern, then began working weekends at the 33 bed residential shelter.  Some of her other roles have included shelter case manager, Disabilities Project Coordinator and High-Risk Team Project Coordinator, and over sight throughout multiple community response teams.  Part of her skill set includes developing outreach-training initiatives based on trends and changes in her community.  Sarah has worked for the past two years to develop the trafficking services provided by Unity House and throughout the community.  While most of her time is spent partnering with outside agencies to better serve survivors of trauma, Sarah specializes in community outreach and education around domestic violence, human trafficking, strangulation and teen dating violence.  Sarah continues to create positive partnerships for survivors throughout her workforce, Rensselaer County and the Capital Region.
Salka Valerio is a human trafficking survivor and advocate for other survivors and those still susceptible to human trafficking. Salka is also a community organizer, educator, linguistic translator, and outreach liaison for the Crime Victims Assistance Center, INC based out of Binghamton, NY. A first generation American citizen, whose parents immigrated to the US from Honduras, Salka was born into adversity.  Poverty, racism, xenophobia, and familial abuse all contributed to her chaotic upbringing. As a young teen, while attempting to flee an abusive home life, Salka was sold into modern day slavery as a child sex worker. For years she was subjected to physical and psychological trauma. Salka eventually escaped her captors, and has dedicated her life to advocacy and raising awareness for trafficking survivors. Salka earned an Associate's Degree in Criminal Justice from SUNY Broome College, and speaks publicly about her experiences in an effort to shed light on realities of human trafficking. She currently works at a non-profit doing the same advocacy that empowered Salka to reclaim her life. Despite her life experiences, Salka has turned horrors into triumph. Her candor and commitment to exposing human trafficking has inspired people all over the North East. Salka has not only excelled as an advocate, but as a loving mother and dedicated member of her community. Her message of pain, hope, survival, and healing is a gift to all who are fortunate enough to hear her speak.
Debbie Fowler is a mother of three and grandmother of nine. She is a Public speaker, owner of Her Treasure Box and Founder of Eyes Wide Open NENY, Inc. Debbie is certified through Shared Hope International as an Ambassador, completing education and training in Human Trafficking Education. She is a public speaker raising awareness to the community presenting workshops in schools, colleges, civic groups, churches, and local businesses. She is a member of Safe Harbor Human Trafficking Task Force for Schenectady County as well a member of the Special Victims Resource Team in Schenectady, NY. She founded Eyes Wide Open NENY, Inc. in 2015 and opened Her Treasure Box, an arts and crafts thrift shop, in 2016, where all proceeds benefit the program. In 2018 the two-year program opened its doors to serve women survivors of human trafficking. She is an author, of Fragrance in the Desert, a memoir of her experience that changed her life and inspired her to do the work she is involved with today.
Photo Credit: Rubber Mallet by Nina Berman.