Artist Talk with Dorothy Englander
Tags: Gallery News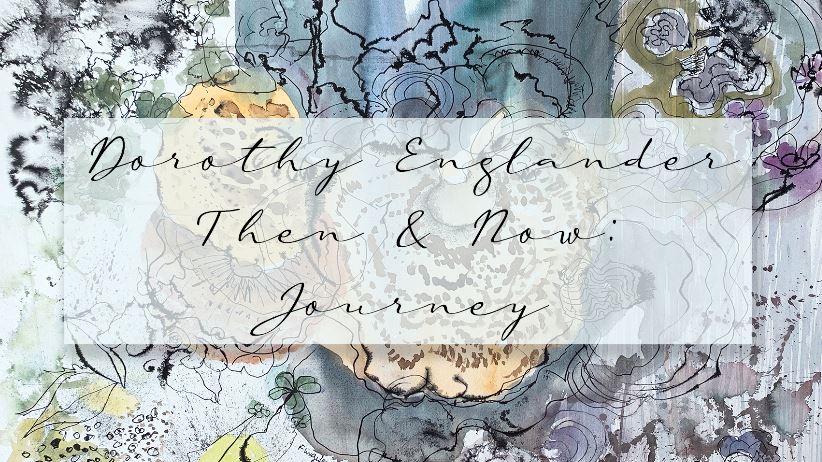 ---
Join us at Albany Center Gallery, for an artist talk, with Dorothy Englander on September 19 from 6 p.m. - 7:30 p.m. Attendees will have the unique chance to hear firsthand about Englander's process, inspiration, and her goals as an artist. This event is free and open to the public. Get Tickets!
Dorothy Englander is a visual artist who currently lives and works in Albany, NY. Since 1980, she has shown her work nationally and throughout the region: the Arts Center of the Capital Region, the Martinez Gallery, the University at Albany, the Schenectady Museum, the Berkshire Museum, Skidmore College, and CollarWorks. Her works feature in a number of private, corporate and public collections, including the Hyde Collection, the Albany Institute of History and Art, the University at Albany, and the collection of the New York State Comptroller. Englander has also served as an art instructor at various institutions and for private students.
Dorothy Englander Then & Now: Journey will welcome the artist back almost 40 years after her first solo exhibition with the gallery. The exhibition will include works from throughout Englander's career, which dates to the 1970s, following her journey as an artist across themes, subjects, and modes of creation. Although her perceptions and methodology have changed throughout the decades, one thing has remained constant: Englander's passion and enthusiasm for the subjects in her wide-ranging body of work.
The exhibition is presented by premier gallery sponsor Howard Hanna and David Phaff Real Estate Services, with exhibition sponsors William Harris and Holly Katz, as well as Albany Parking Authority, Discover Albany, New York State Council on the Arts, Renaissance Hotel, and Wine and Dine for the Arts.