Art & Financial Literacy with the Connect Center & Young Futures Inc.
Tags: Gallery News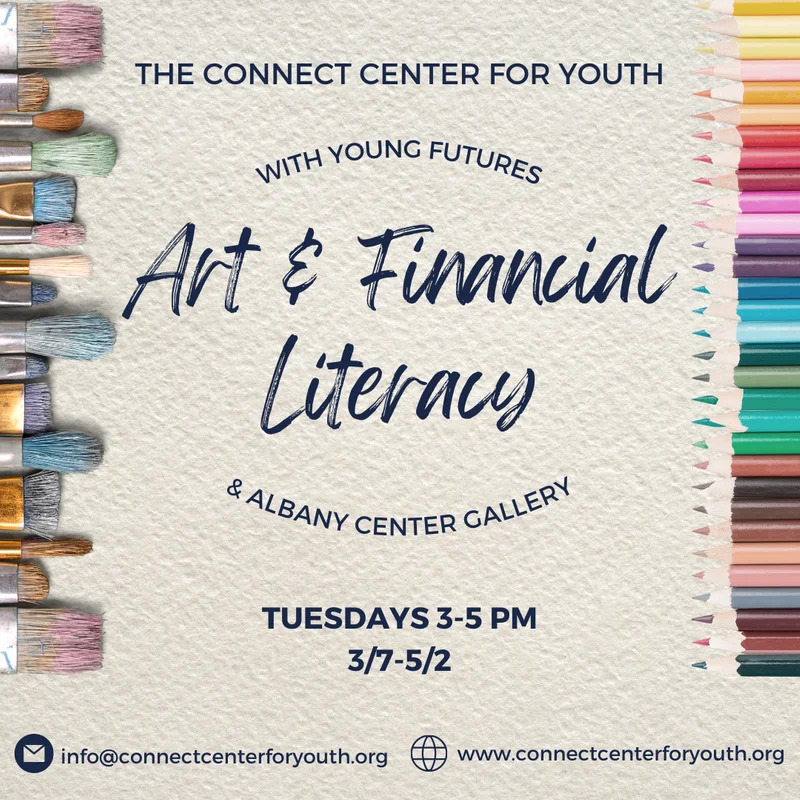 ---
A colorful world of financial literacy awaits your child! Sign them up for a class to learn valuable money skills, decision-making, and the importance of smart spending. Let's make a bright financial future together!
This program is designed to use creative learning to teach children the importance of having their own understanding and relationship with money and concepts of finances. During it, students will create several art projects, including candle making, painting, and jewelry making. They will also learn basic financial concepts such as budgeting, credit, and interest.
Partners include Albany Center Gallery, Connect Center for Youth, & Young Futures Inc.