Art of Bonsai at ACG 2022
Tags: Gallery News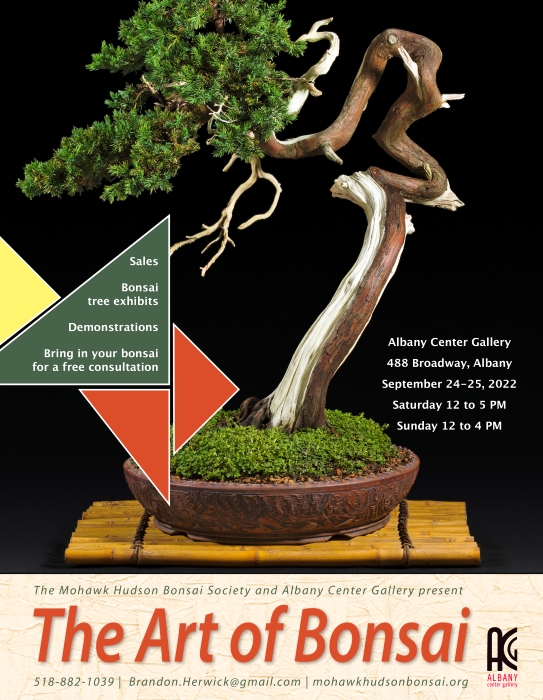 ---
IT'S BACK! 🌿 The Art of Bonsai at ACG 🌳

The Mohawk Hudson Bonsai Society's Art of Bonsai will be on display at Albany Center Gallery the weekend of September 24 & 25, 2022! Bonsai is the Japanese art form of using cultivation techniques to produce small trees in containers.

Enjoy bonsai trees in every stage of development, from trees recently just starting their journey in a pot to well established bonsai that are over 100 years old. The Art of Bonsai will feature not only an opportunity to experience the bonsai on display, but also demonstrations of bonsai care as well as plants for sale. Mohawk Hudson Bonsai Society Club Members will be on site to answer any questions about the ancient and challenging art.

This event is free and open to the public - everyone is welcome! Please join us for a weekend of bonsai inspiration on Saturday, 9/24 from Noon – 5 p.m. and Sunday, 9/25 from Noon – 4 p.m.! We hope to see you there.