Albany Summer Program Amplifying Young Black Art
Tags: Press Coverage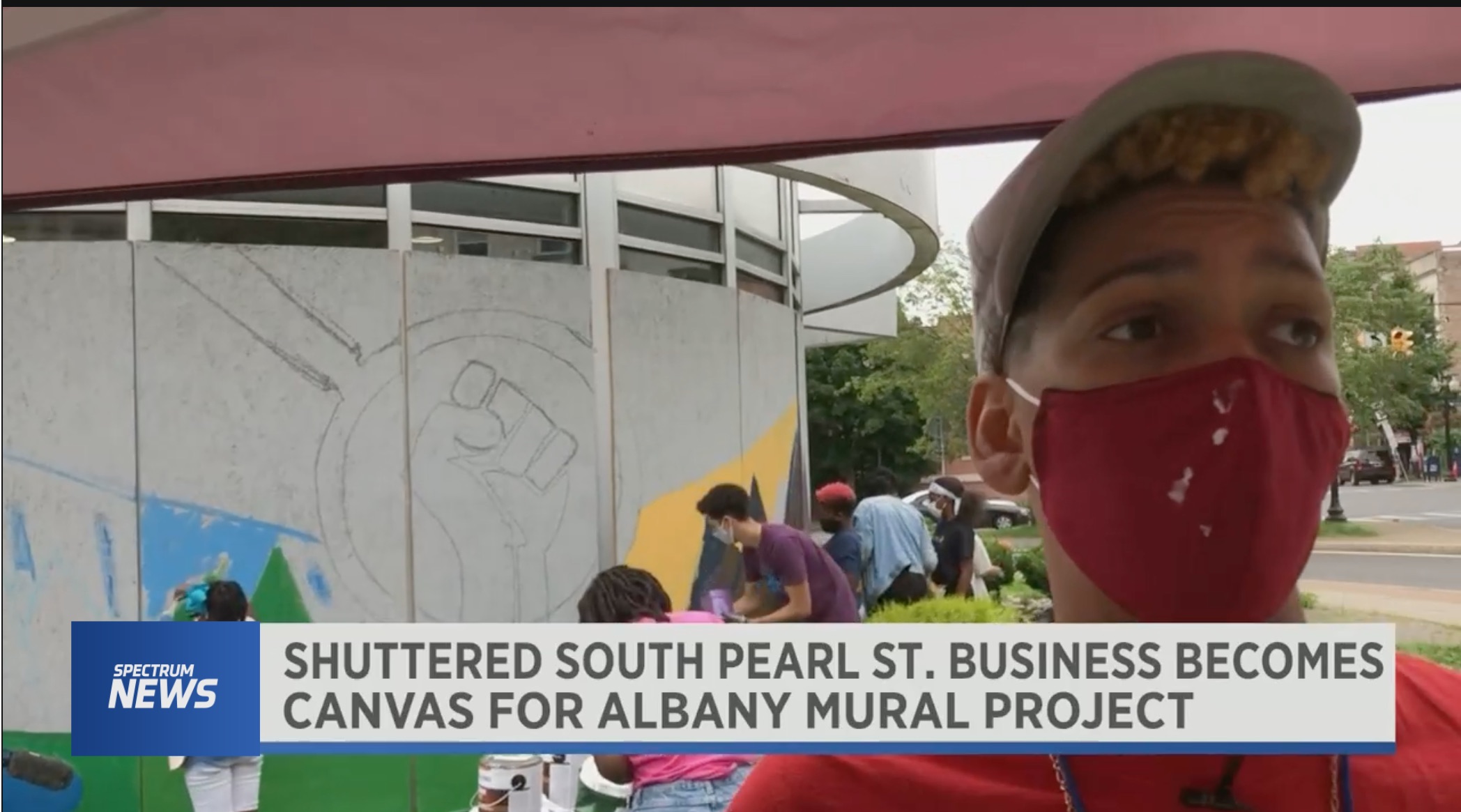 ---
"Kids are using the old McDonald's on Pearl Street in Albany as their unlimited canvas.
"Muralist Jade Warrwick came up with the using the boarded up business to amplify Black artistry in the neighborhood.
"'We just gave them the foundation; the kids came up with this whole design,' said Warrick..."
Read the full article and watch the video here.