Albany Center Gallery's 45th Anniversary!
Tags: Gallery News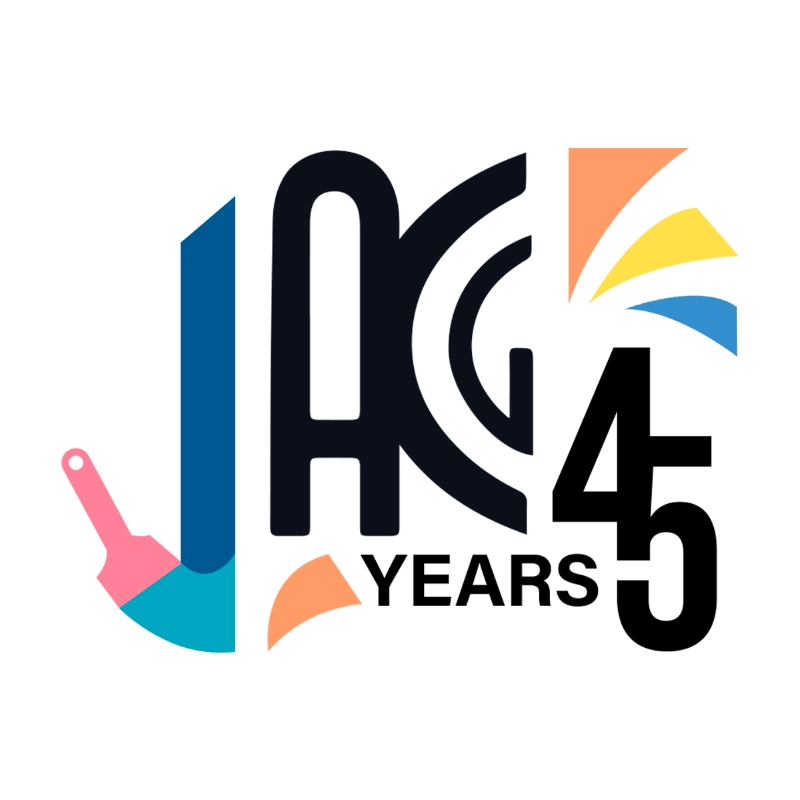 ACG 45th Anniversary Logo by local artist Chloe Harrison
---
We are celebrating our 45th Anniversary!
Albany Center Gallery was founded in 1977 by Les Urbach.
Click the link here to view images from ACG's archive. 
We have since exhibited thousands of local and regional artists as well as worked with the community to bring more accessibility and programming to individuals and youths. We are so excited to be celebrating 45 years of being Albany Center Gallery, and look forward to all that is coming. The gallery has had many names over the years, but the same purpose of highlighting local and regional artists. Thank you to all of you, our supporters, for helping ACG do all that we can to bring More Art Everywhere, Together.
As a part of our 45th Anniversary, ACG has been working on a 5-year Strategic Plan that focuses on the sustainability, growth, and future of the Gallery. During this process, we have revamped our mission, vision, and values statements. We have not changed our purpose, but rather adjusted the language of our organizational statements to better fit the work, community collaborations, and authentic art celebrations we've grown to do and love! We look forward to sharing updates with you from our strategic planning process throughout the year. Read the updated statements here.