Albany Center Gallery exhibit a proving ground for up-and-coming curator
Tags: Press Coverage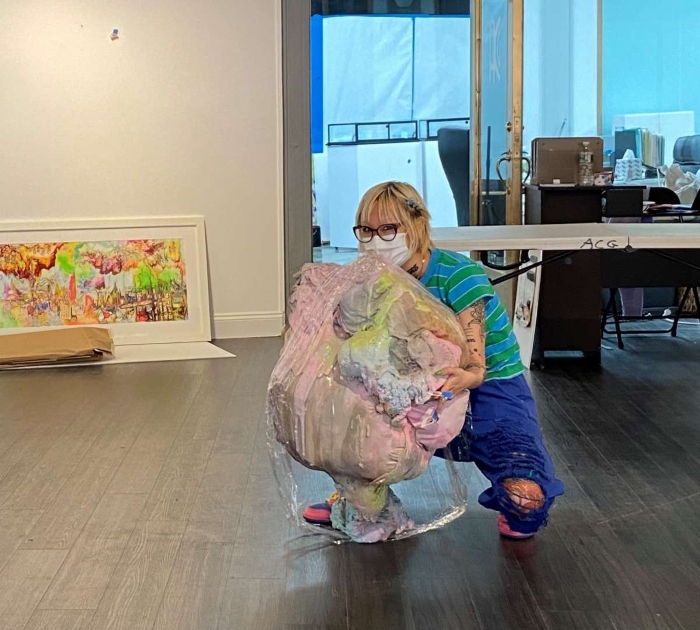 ---
"Jennie Tang wouldn't call herself an artist. "I'm really more of just someone who likes to look at stuff," she said.
Unable to find adequate representation as a BIPOC woman in the art world, Tang decided to take matters into her own hands and curated "Seen," an art exhibition that opened at the Albany Center Gallery last week.
She began her career in the downtown gallery as a young intern with Executive Director Tony Iadicicco back in 2018, when she was doing her bachelor's in art history from the University at Albany. Having worked her way up since then, Tang is now a curatorial associate. During her tenure, Tang has curated eight exhibits and co-curated four others.  
Featuring female artists, "Seen" aims to examine and celebrate the pluralistic experiences that affect and shape the identities of those whose bodies exist at the intersections of race, gender and sexuality."
Click here to read more of the Times Union article.