Albany brings All-Hallow E'en Festival back from dead
Tags: Press Coverage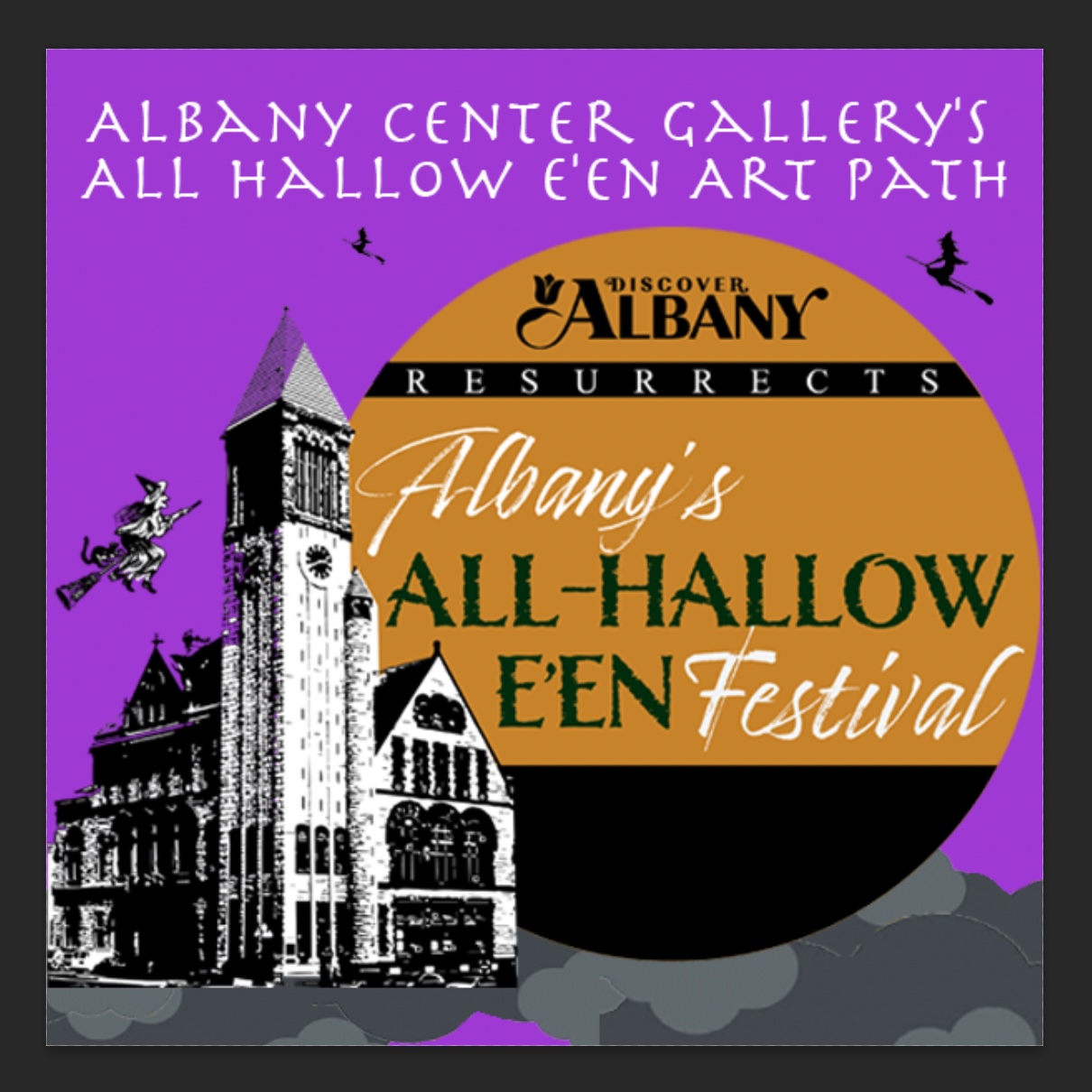 ---
For the modern-day incarnation of this, Discover Albany called upon the Albany Center Gallery, one of the organizers of the Capital Walls public art program.
Under the curation of Tony Iadicicco, executive director of the gallery, 11 artists were selected to transform windows of businesses and empty storefronts for a walkable, 24/7 outdoor gallery. Artists followed a simple prompt to celebrate "Fall-bany," creating displays that range from glittery, cartoon-eyed zombie cookies to creepy, sculptural shadow boxes along Maiden Lane, North Pearl Street and Quackenbush Square. While visitors are free to roam whenever, specially curated walks are scheduled throughout the month.
"You'll be able to experience Albany; unique, scary things; and some things that are a little twisted and a little offbeat, but that's exactly what this tour is supposed to be," Iadicicco said. "It's giving artists the opportunity and platform to create, to inspire and to bring in this history."
Click here to read the full article by the Times Union (subscription may be required).