3rd Annual Capital Walls Bike Tour on 10/9/2021
Tags: Gallery News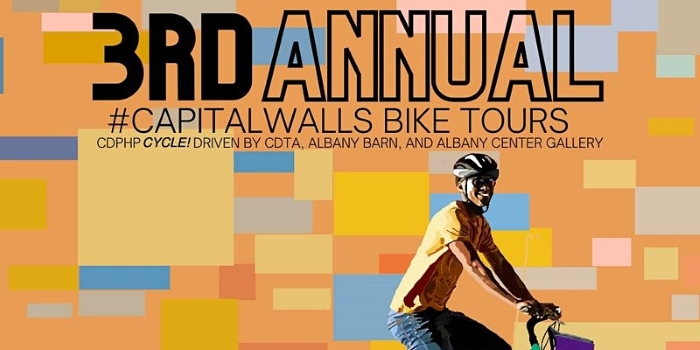 ---
THANK YOU artists, participants, partners, & community members for another beautiful day this past Sunday (9/19) with a #CapitalWalls Mural Bike Tour! We are pleased to announce the FINAL mural bike tour of 2021-- on Saturday, October 9. Don't wait, CLICK HERE to sign up! It's your last chance to catch a mural bike tour this year.🍂🚲🎨

It will be from 11am – 2pm on Saturday, October 9. $5 non-refundable deposit for a ~3 hour guided tour, which includes program stickers, a mural map, a helmet, local food to-go and more!

The tours are an opportunity to explore the vibrant Capital Walls murals in downtown Albany with insights from guest artists, program coordinators & curators, peers, and go for a fun guided bike tour all the while! The tour is guided by Brennan Austin-Peters.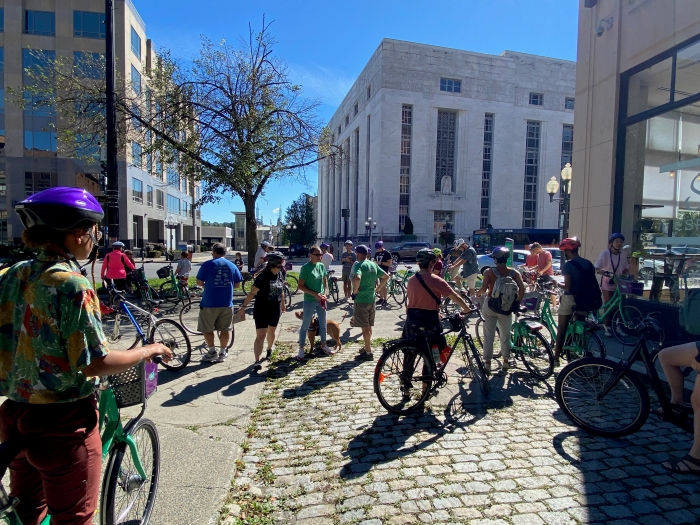 Mural Partners of Capital Walls include: Albany Barn, Albany Center Gallery, and Albany Parking Authority.

Mural Tour Sponsors: CDPHP Cycle! Driven by CDTA.

Supported by Honest Weight Food Co-op.

Additional Support by The Michele L. Vennard Hospitality Grant Program of the Albany County Convention and Visitor's Bureau Fund, a fund of the Community Foundation for the Greater Capital Region (Discover Albany).

Sponsored in part by the Erie Canalway National Heritage Corridor and NYS Canal Corporation.