2nd Annual Emerging Choreographers Project
Tags: Gallery News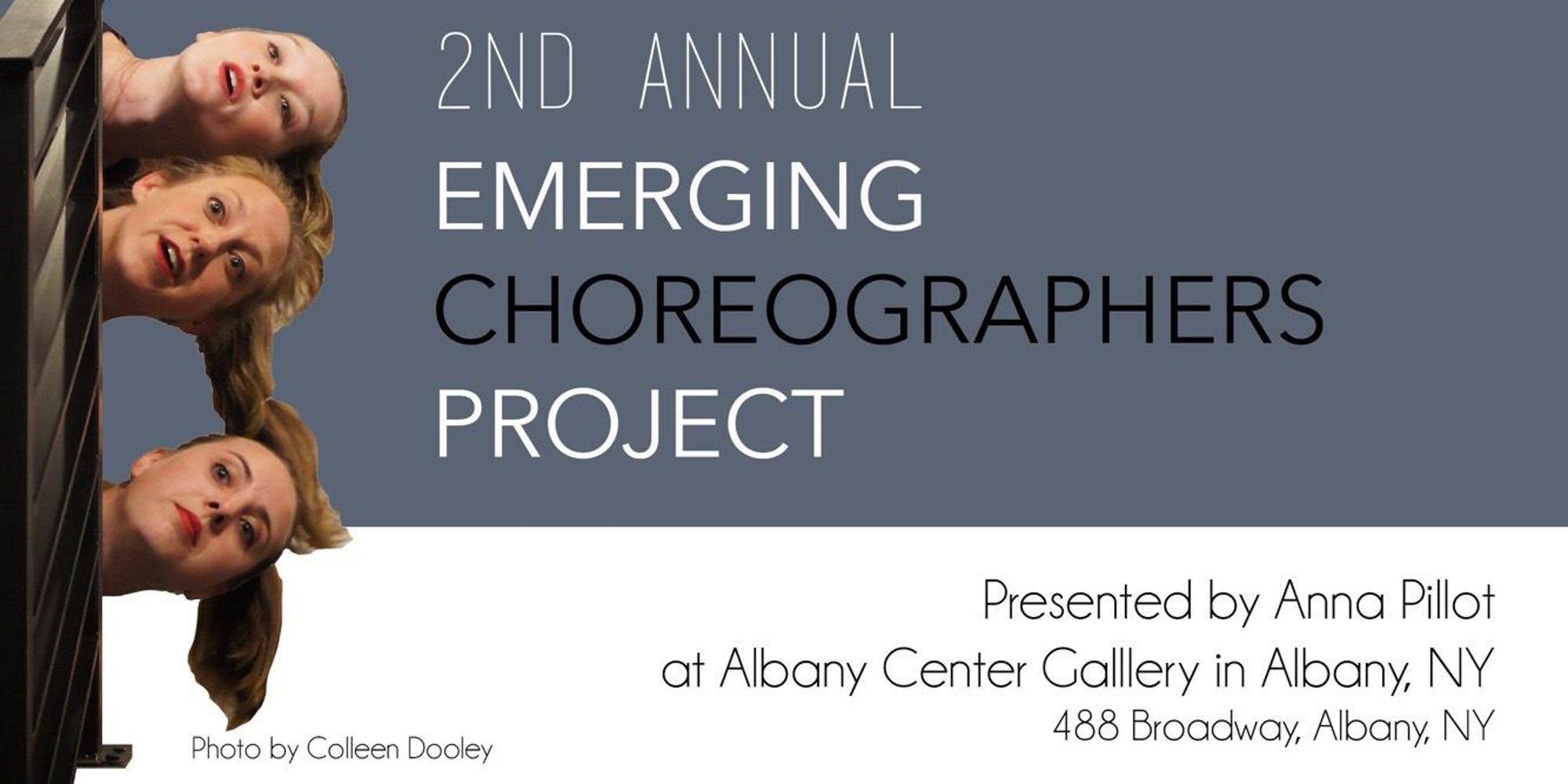 ---
Save the date for the 2nd Annual Emerging Choreographers Event presented by Anna Pillot at ACG: Friday, September 21 - Sunday, September 23
Last year's performance was such an outstanding success, this year's event will feature three performances over the weekend! 
Emerging Choreographers Project provides funding and performance opportunities for Capital Region up-and-coming choreographers. The 2018 installment spans three performances in the intimate setting of Albany Center Gallery, and features eight choreographers:
Meg Affonso, Louisa Barta, Meagan Corbett, Robin Crist, Jai Mason, Anna Pillot, Sara Senecal, & Laura Teeter
Performance Dates:
Friday, September 21, 7 p.m.
Saturday, September 22, 7 p.m.
Sunday, September 23, 2 p.m.
After each performance, the audience is invited to provide feedback through a talk back with the choreographers and a reception.
The performances are free of charge to attend; an optional donation made with ticket reservation will go towards the continuation of the project. Reserve yours today via the Facebook event or Eventbrite.
Emerging Choreographers Project is made possible by The Arts Center of the Capital Region NYSCA DEC Grant Program, The Dance Alliance Project Partnership Funding, eba Dance Theatre, Albany Center Gallery, and generous donations from people like you.